File Eraser User Guide
DoYourData File Eraser can help you securely and permanently erase targeted files and folders from computer, HDD/SSD, USB flash drive, memory card, digital camera, and other storage media device. Here is the user guide:
Step 1: Run DoYourData File Eraser on your PC, add files/folders to erasure list.
Please note that once the files/folders are erased by DoYourData File Eraser, they will be lost forever, no way to recover the erased files/folders. So, please don't add the files/folders you don't want to lose.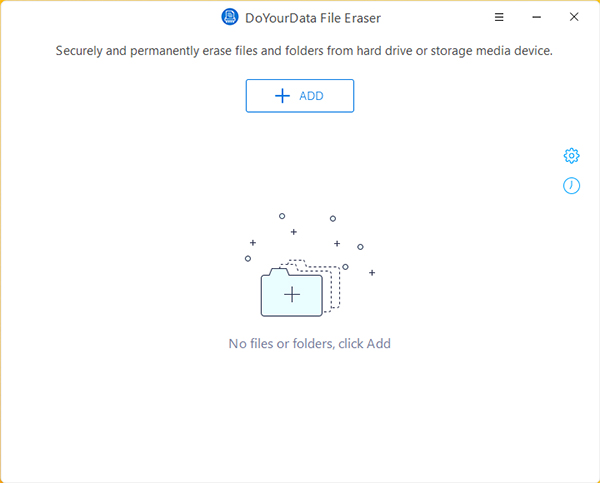 Step 2: Click on "Erase Now" button to permanently erase the selected files/folders. When the process gets finished, the files/folders are lost permanently. You can check the erasure history.
Click on "Erase Now" button.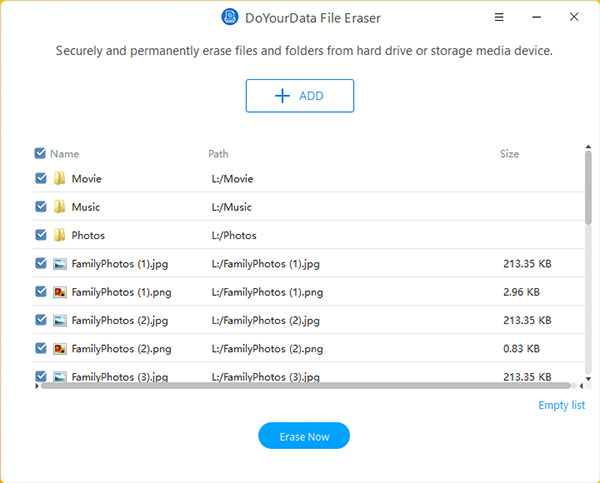 Erasing the files/folders.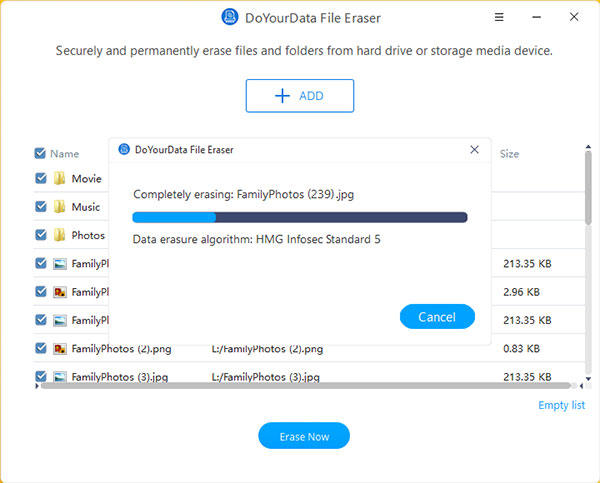 The erasure process gets finished, the files/foleders are lost forever.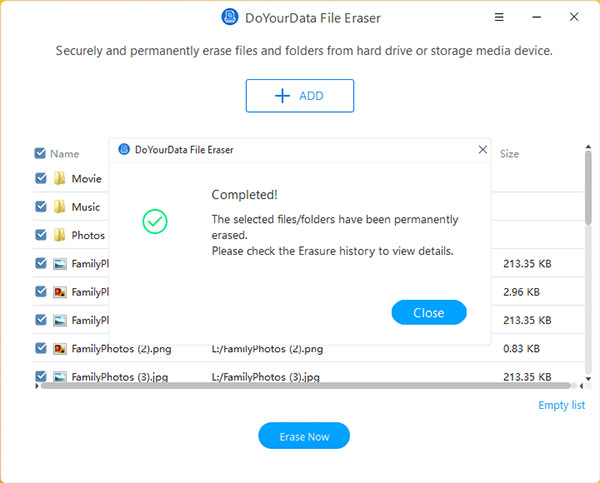 Check data erasure history.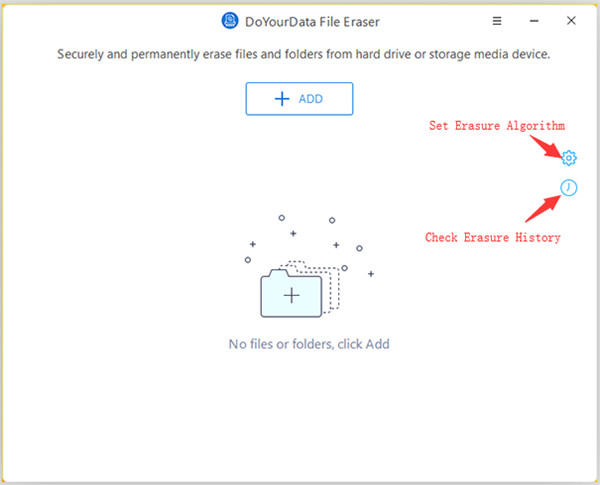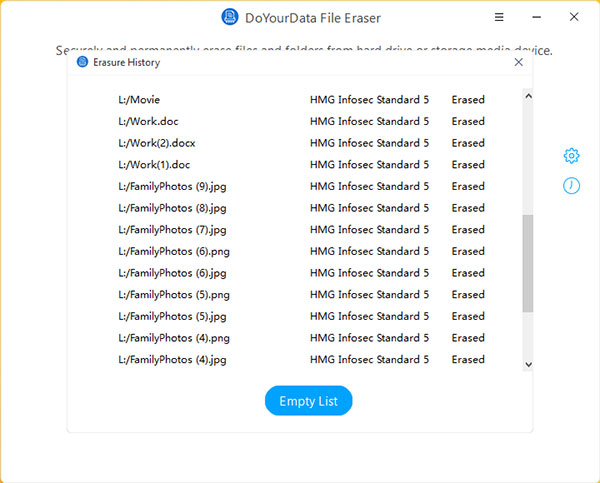 Set Data Erasure Algorithms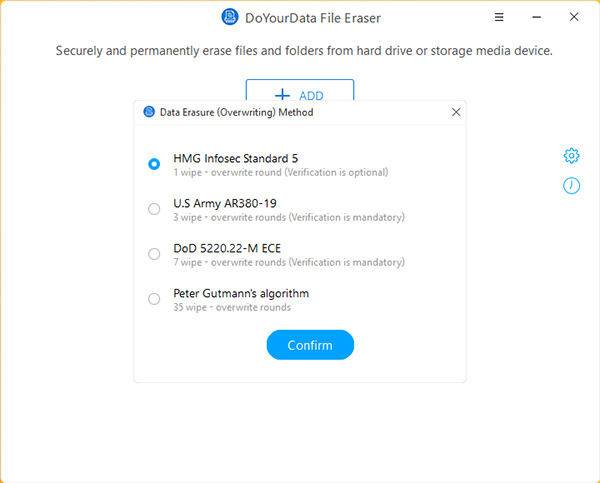 If you have any question, feel free to contact us: [email protected].