DoYourData Uninstaller User Guide
DoYourData Uninstaller is a free uninstaller which is able to easily and completely uninstall unwanted programs from any type of Windows PC. It even can help you uninstall the most stubborn programs from your computer. Follow the steps below:
Step 1. Download and install DoYourData Uninstaller on your computer. Then open it.
Step 2. Select the programs you want to uninstall, then click on Uninstall button.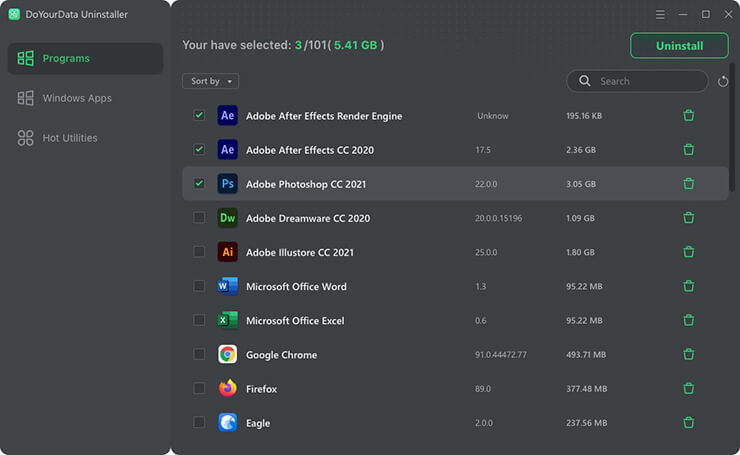 You can preview the programs that will be uninstalled and check all details. Then click Uninstall button again.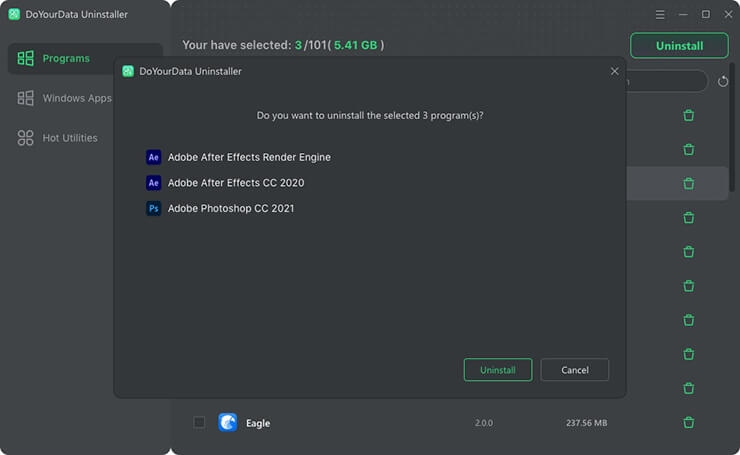 Step 3. DoYourData Uninstaller will quickly uninstall the selected programs.
Step 4. Deep scan will deeply scan the installation location and find all related files including app junk, registry files, caches, logs, etc.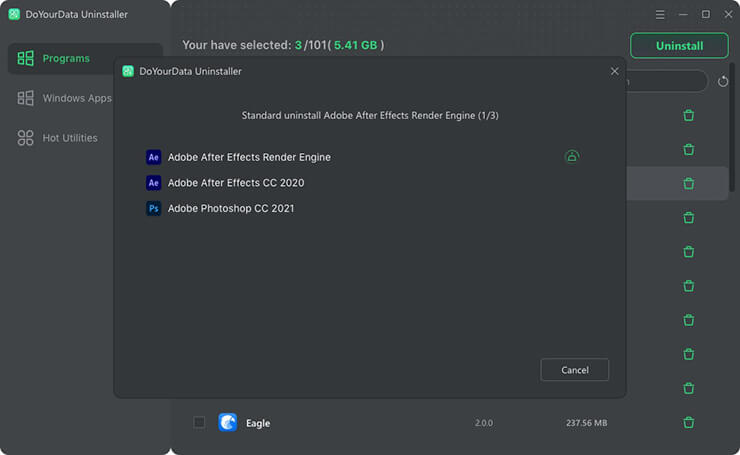 Step 5. You can preview the junk data related with the uninstalled programs. Then delete them by 1-click.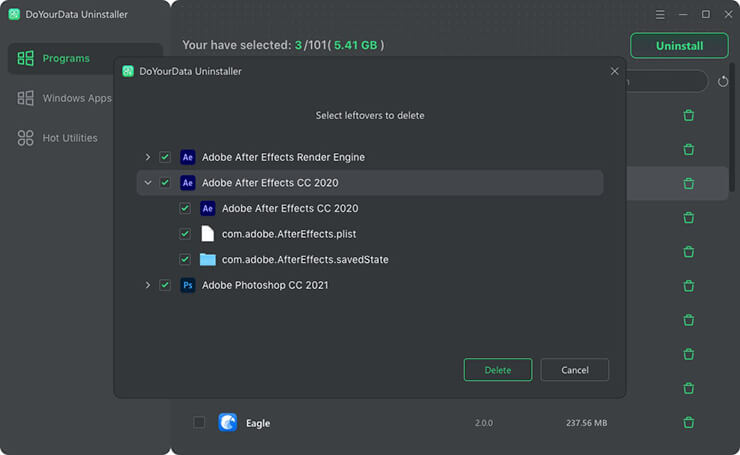 Once the process gets finished, the selected programs and all leftovers are completed removed from your computer.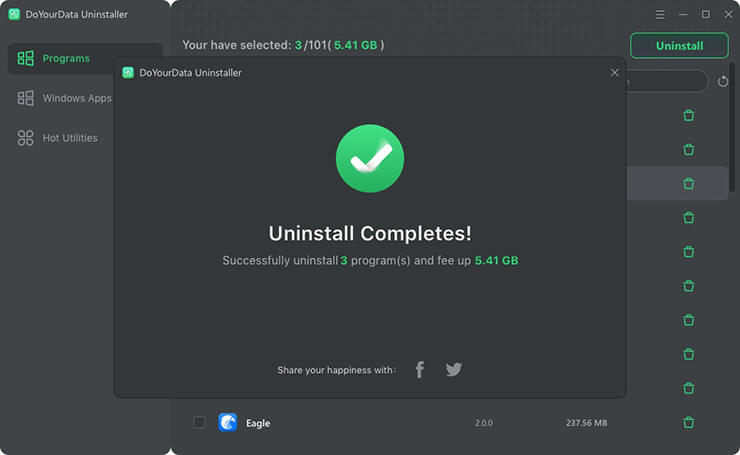 DoYourData Uninstaller can help you completely uninstall useless programs one by one or in batches. It also can help you uninstall Windows Apps. Please feel free to contact us by sending an email to [email protected] if you have any question.
Product FAQs
Guide and Tips