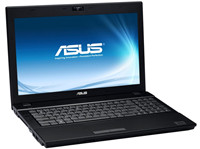 "I bought my first ASUS notebook when I was a college student four years ago. It performed very well with WIN7 system, and also helped me a lot on my study. But one week ago, it was running very slow after I upgraded the operating system to WIN10, because the hardware is too old. So I bought a new one. Of course there was a lot of data and files that I needed to transfer to the new computer. So I searched an easy way to backup files from the Internet. But what I did not expect was that the D drive was formatted by mistake due to my wrong operation. What's worse, I stored a lot of important documents in it, and now they have all disappeared. What should I do to get all my files back from my ASUS notebook?" - Kevin
Maybe not until you lost your data, did you realize how important it is. Luckily it does not mean that you have lost it forever. With a data recovery software, you can easily retrieve it back from your ASUS notebook. Do Your Data Recovery is just the software that you are looking for. It is very professional and easy to use, helps a lot of users out of data loss troubles. Now we will be sharing with you a few steps in order to recover the lost data from ASUS notebook.
Steps to recover lost data from ASUS notebook
Whenever you face data loss on ASUS notebook, stop using the notebook immediately. It can prevent you from overwriting the hard drive where you lost your data. And then get ready to use Do Your Data Recovery to retrieve the lost data at your earliest time. The earlier you perform data recovery, the more chances you can get back the lost data from your ASUS notebook. Now let's move on to the detailed operation steps.
Step 1: Download Do Your Data Recovery for free and install it on ASUS notebook.
First of all, please click below button in order to download Do Your Data Recovery. And then install it on your ASUS notebook. One tip is that you would better not install it in the same partition where you lost your data, or it may overwrite the hidden lost files on that disk. Instead, please choose another partition to install the program.
Step 2: Select the hard drive and begin to recover.
When you finish installing Do Your Data Recovery, you can run it immediately. Then please choose the hard drive where you lost your data.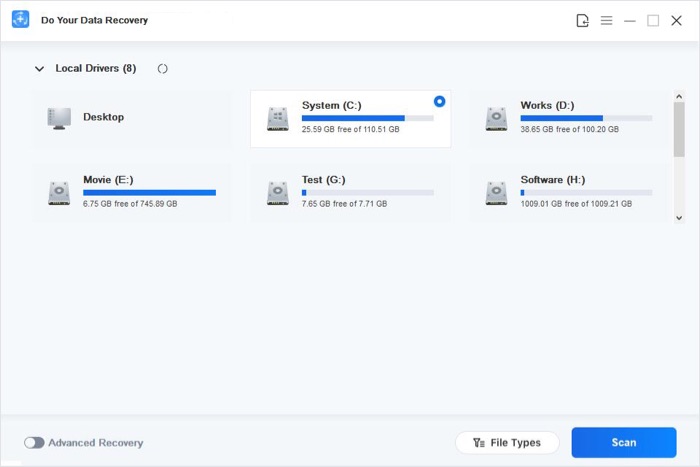 Step 3: Select the file types you want to recover.
Do Your Data Recovery software is very powerful, and it can recover all types of files you have lost. Just select the target file types that you need to get back first, as it can save you a lot of time during scanning. Then click Scan button, it will execute quick recovery scanning.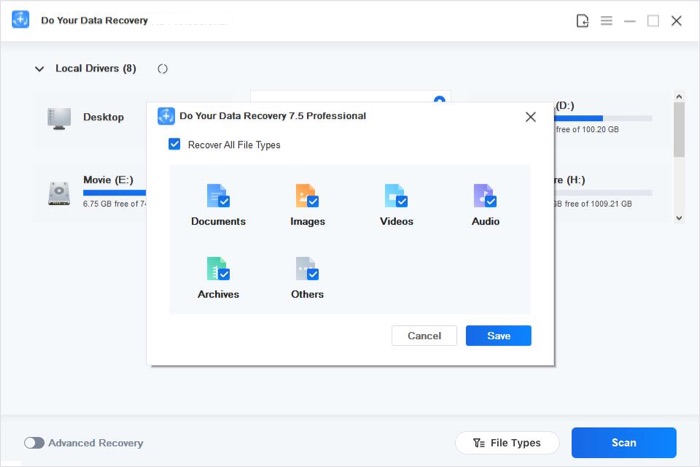 Step 4: Retrieve the lost files from ASUS notebook.
After scanning, you can preview the recoverable files. The save the files to a safe location. If you have not found all lost files, click on "Advanced Recovery" button to recover more lost files from ASUS notebook.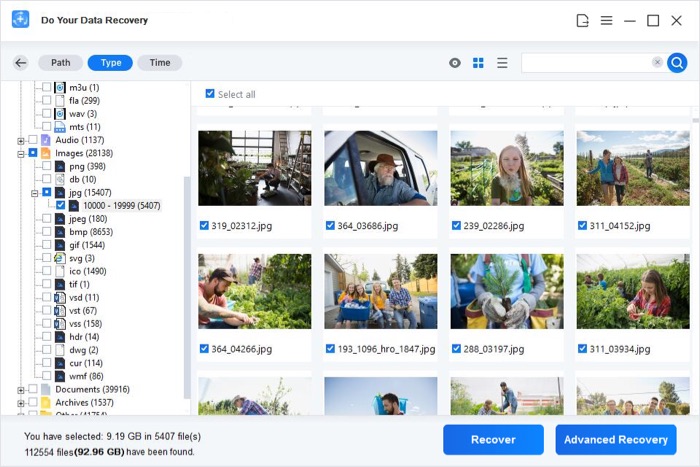 Do Your Data Recovery software enables ASUS notebook data recovery much faster and easier. You do not have to take your ASUS notebook to the computer repair shop or cost a lot of money for hiring a technician to your home. With Do Your Data Recovery, you are exactly an expert of data recovery.