Easy-to-Use Disk Clone Software for Mac OS
DoYourClone for Mac offers reliable and easy disk cloning solution for Mac users. It is the best tool to clone hard drive or backup hard drive data under Mac OS. If you want to make a full copy of your hard drive or backup your hard drive data on Mac, DoYourClone for Mac is a good choice.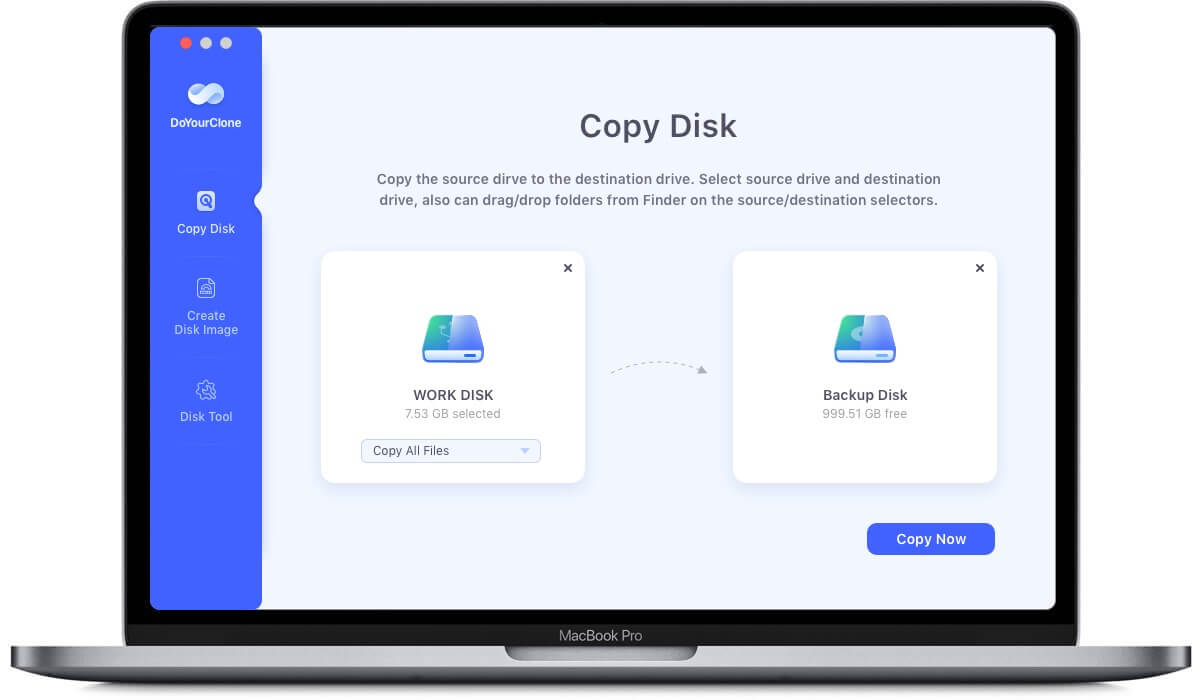 Two Disk Copy & Disk Clone Modes
DoYourClone for Mac offers two disk clone modes. You can clone your hard drive, create a disk backup depending on your needs.
Copy Hard Drive
Copy your data from one hard drive to another. You can copy entire hard drive or just selectively copy files from one location to another location.
Create Disk Image
Make a ZIP/DMG disk image of your Mac system or any hard drive. It is the good way to backup your hard drive or Mac operating system.
Backup Your Data with Excellent Disk Clone Software - DoYourClone for Mac
Making a regular backup of your data is the best way to avoid data loss. DoYourClone for Mac provides easy solution for you to copy hard drive, clone system or backup data under Mac OS.
Disk Clone
The safe way to clone hard disk drive from one to another without data loss.
Backup Data
Easily backup your important documents, photos, videos, files, or operating system.
Duplicate Hard Drive
Create a disk image of your hard drive, then you can access to your hard drive data on any other computer.
Prevent Data Loss
Restore your data from any backup or disk image if you lose your original data.
Mac Disk Clone User Guide

Step 1: Select hard drive for clone.
Just select the source drive and destination drive.

Step 2: Copy hard drive.
Copy the source drive to the destination drive.
Step 3: Check cloned data.
Check the cloned data on the destination drive.
Safe and Powerful Mac Disk Clone Software, 200,000 + Happy Users

"Copy the entire hard disk or selectively some data from one drive to another. Create a disk image of a hard drive and save it to another drive. Clone HDD/SSD, USB flash drive, memory card or other storage device."

"DoYourClone for Mac is a powerful yet easy-to-use Mac disk clone software. It can help you securely and easily clone hard drive, copy data, make disk image on Mac."

"I use DoYourClone for a while, it is great disk copy application. It is hard to clone a HDD to SSD without software, but with DoYourClone, it becomes simple and quick."
Tech Specification
File System
APFS
HFS/HFS+
FAT 12/16/32
exFAT
ext 2/3/4
...
Operating System
macOS 12, 11, 10.15, 10.14, 10.13, 10.12
OS X 10.11, 10.10, 10.9, 10.8, 10.7, Mac OS Server
Supported File Types
Photos, Videos, Audio Files, Archives, Emails, Documents, Folders, and other file types.
You Can Clone:
All Mac computers, HDD, SSD, USB flash drive, memory card, RAID, Server, video/music player, digital camera, and more.
Other Requirements
Disk Space: At least 60MB.
CPU: At least 1GHz.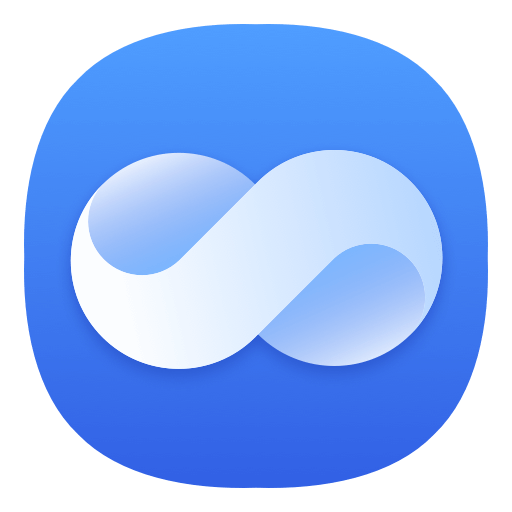 DoYourClone for Mac
Easy-to-use disk clone & disk copy software for Mac
100% safe and clean
30-Days money back guarantee
Free lifetime updates
Best Disk Clone Tool