Summary: How to back up data on M2-chip Mac? That would be simple. Using disk utility, you can clone your M2 Mac's data to an external device. And more, you can download a disk cloning application to help you clone hard drive, create disk image and make a bootable clone backup for your M2 Mac such as M2 MacBook Air, M2 MacBook Pro, etc.
Quick Navigation:
The significance of backing up your data cannot be overstated. On your new M2 Mac gadget (such as M2 MacBook Air, MacBook Pro), you'd have numerous significant data and papers stored. Unfortunately, data on the M2 Mac gadget might be lost if a tragedy strikes without warning.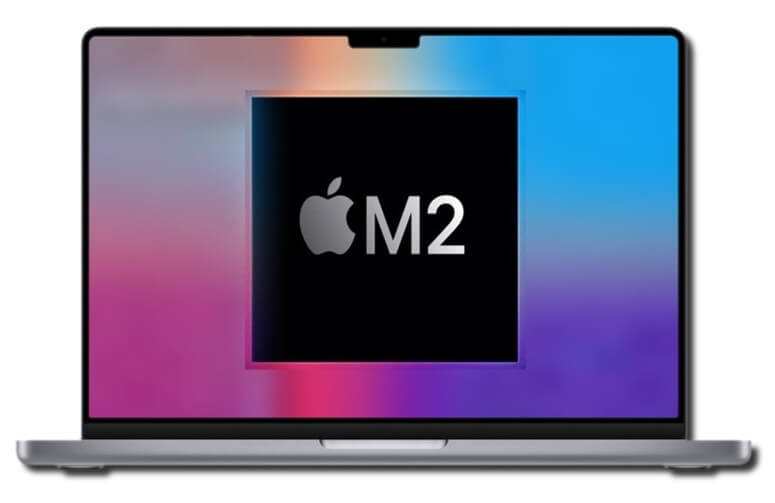 When you have the chance to backup your data, it won't be justified to suffer these types of consequences. You may keep your data on an external hard drive by using a backup technique. If something causes data loss on your Mac, you may easily recover the lost information.
There are many different forms of backup, and why look elsewhere when you have a built-in utility in the form of a Time Machine?
For Mac users who want to back up their M2 Mac data, this is the ideal option. Additionally, Time Machine is undoubtedly the tool that makes backing up data the easiest; guess what?
Why should your M2 Mac be backed up?
In order to prevent your data from being destroyed, backing up your Mac is thought to be a relatively effective method.
You should backup your device for a variety of reasons. The list below includes some of the most important justifications for backing up your device. Since you won't be able to recover your data without a backup, backups let you secure your data from unforeseen data loss scenarios.
Additionally, if your hard disk is destroyed, you will only be able to restore your data if a backup copy was made of it.
After installing macOS, you might be able to restore your data using backups.
Suppose your data is lost due to a catastrophic disk failure. Backups will come to your aid in that situation by retrieving your lost data.
Via backups, you may retrieve old versions of files and documents.
Make sure the hard drive you're generating the backup on has enough capacity before choosing to utilize Time Machine to back up your hard drive.
It wouldn't be a good idea to set aside a major hard disk partition just to back up the data. Your major goal should be to safeguard your data from unforeseen data loss. Your goal won't be achieved if you create the backup on the same device where you kept the original data.
Consequently, you have to select a USB-attached hard disk. Only when you typically generate the backup will you need to connect the hard disk to your computer. After you've finished backing up your data, you may remove the USB hard drive.
But let's say you wish to activate the automatic backup. In such situation, you'll need to connect the USB hard drive constantly so that it can automatically back up your data.
How should your external drive be set up?
You must initially prepare the external hard disk if you wish to backup the data on your M2 Mac to it. You must make sure that the hard disk has enough capacity for any necessary data backups. You must also make sure that the hard disk has the proper format.
To format the hard disk so that Mac OS will recognize it, go to the instructions below.
Step 1: First, you must attach the external hard drive to the M2 Mac.
Step 2: Navigate to Launchpad and Disk Utility in step two. Then, from the main interface, pick your external hard drive.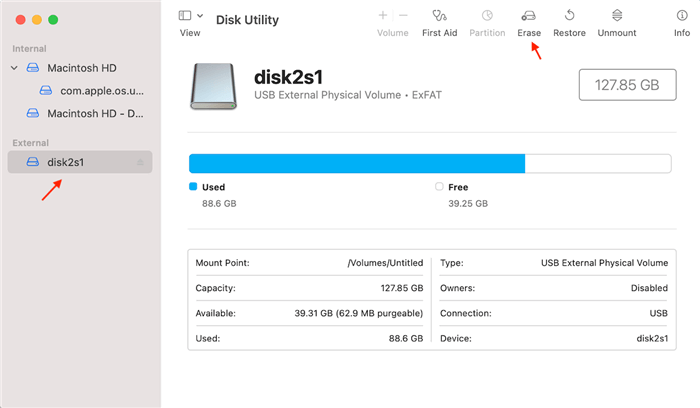 Step 3: After clicking the Erase option, you must input your drive's name and pick the format. You should thus choose the APFS or Mac OS Extended format. We recommend APFS file system.
Once you've confirmed the action by tapping the Erase button, you'll need to press the Done icon to finish it.
How do you use Time Machine to backup your Mac?
You must begin backing up M2 Mac using Time Machine after making sure the external hard drive is compatible with macOS and has enough storage.
The procedure to backup your data is outlined here.
Step 1: Connect your Mac to the external hard drive.

Step 2: The Mac will prompt you to choose whether to utilize the hard drive to back up your data using Time Machine once you connect the storage device. It is advised that you choose to encrypt your backup. The next step is to choose Use as Backup Disk.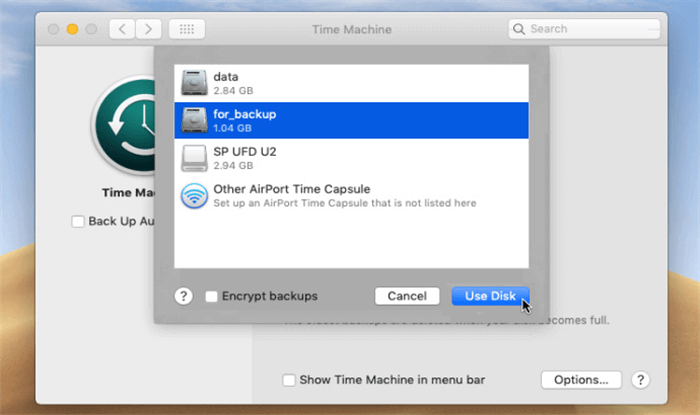 Let's say your Mac doesn't instantly identify your hard disk. If so, you may access Time Machine options and manually attach the drive.
Step 3: Time Machine will start producing a backup when you choose the drive. The length of the operation will depend on how many files you choose to backup.
When you're finished, you may use the external hard drive to backup your important files.
Create a bootable clone backup for M2 Mac using DoYourClone
DoYourClone for Mac is a powerful, safe and easy-to-use disk cloning application. If you want to make a full clone backup for your M2 Macs, this software is a good choice.
Create a bootable clone backup for M2 Mac.
Clone any type of hard drive or device on M2 Mac.
Now follow the steps below to create a bootable clone backup for M2-chip Mac:
Step 1. DoYourClone for Mac on your M2 Mac and connect an external hard drive to the M2 Mac. Choose Clone OS mode, select the external hard drive as the destination drive.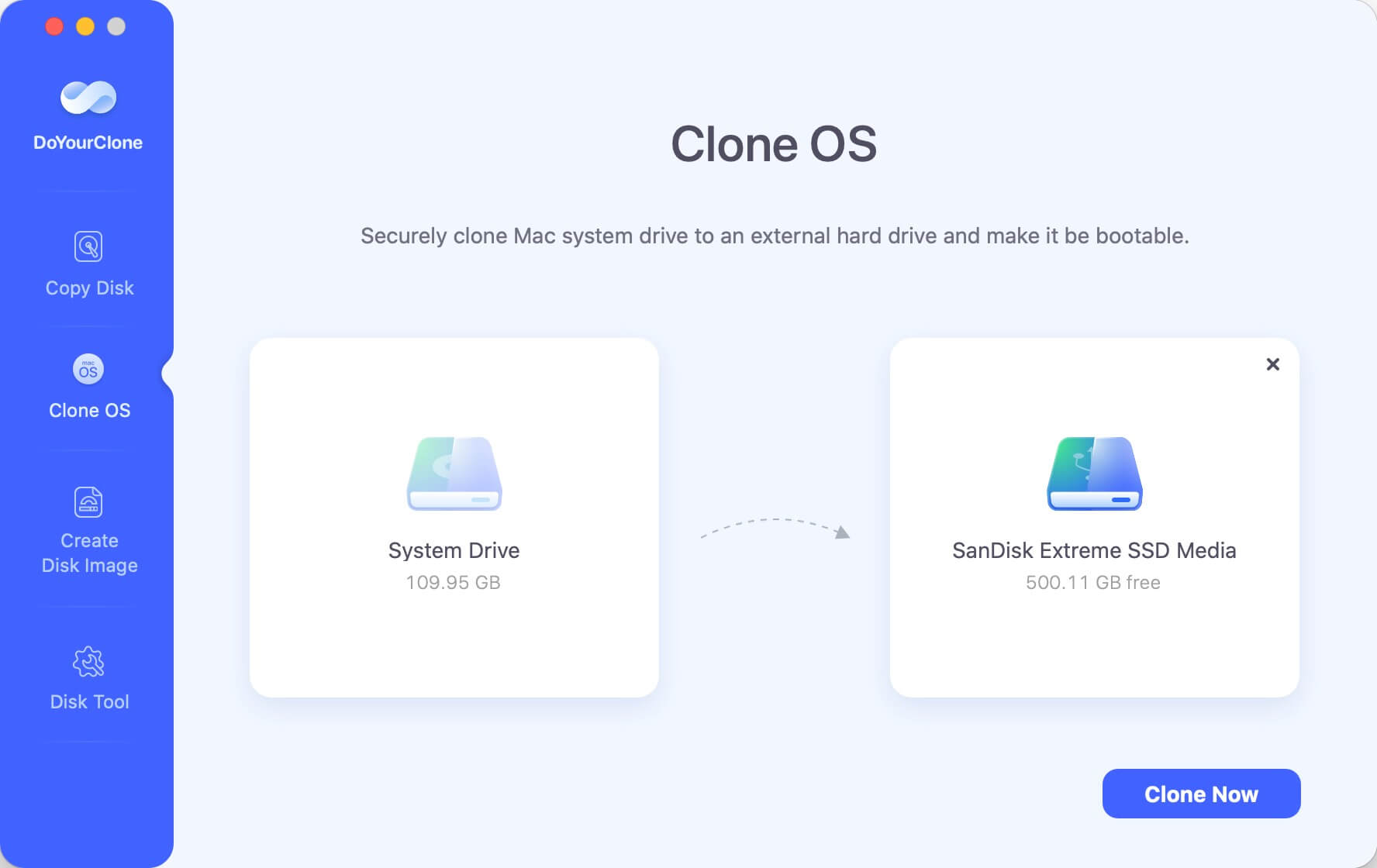 Step 2. Click on Clone Now button to securely clone all data from the M2 Mac's startup disk to the external hard drive.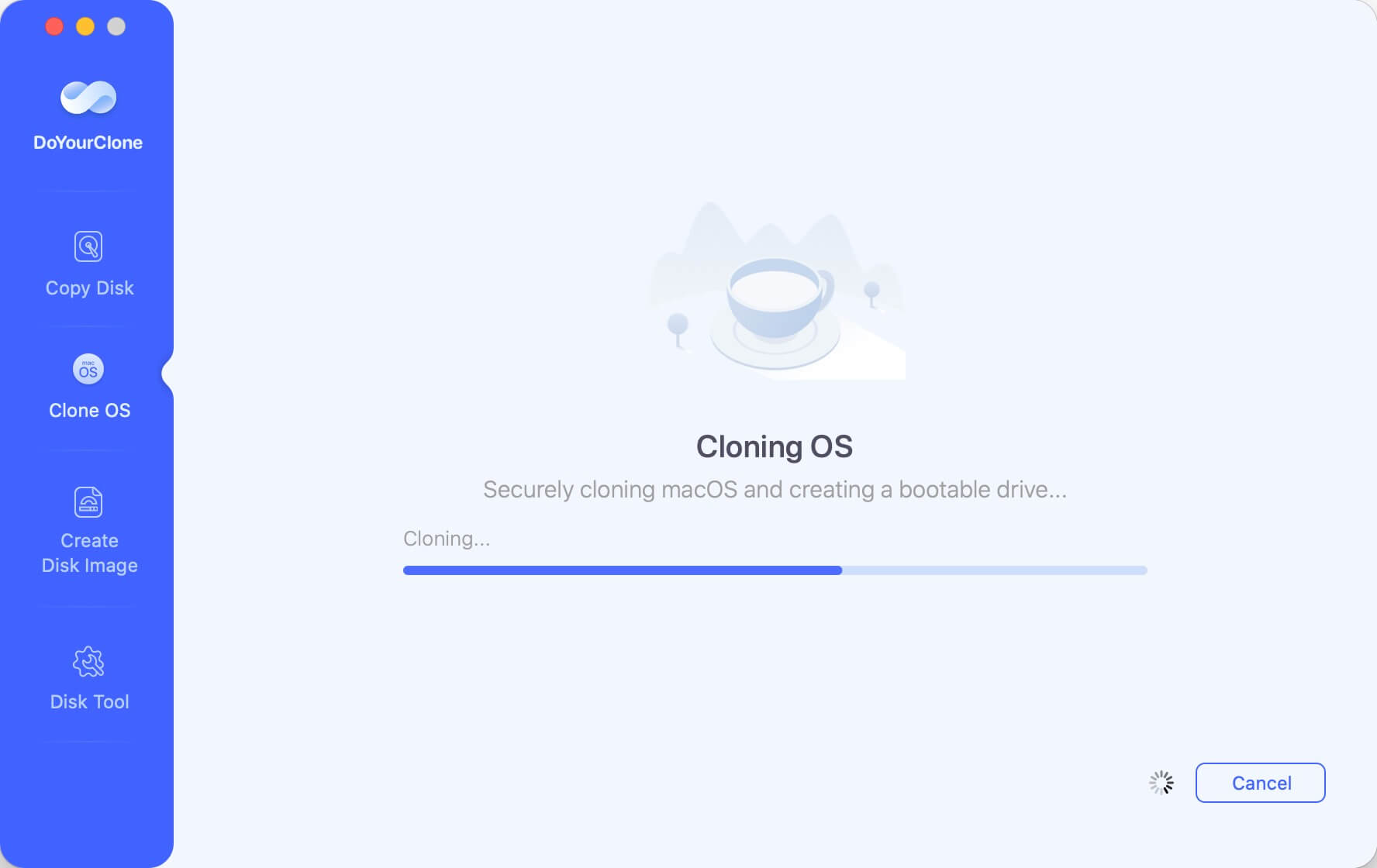 All data including macOS data, user files, settings, apps and other files will be cloned to the external hard drive. Once the process gets finished, you can use the external hard drive as a backup drive or a bootable disk.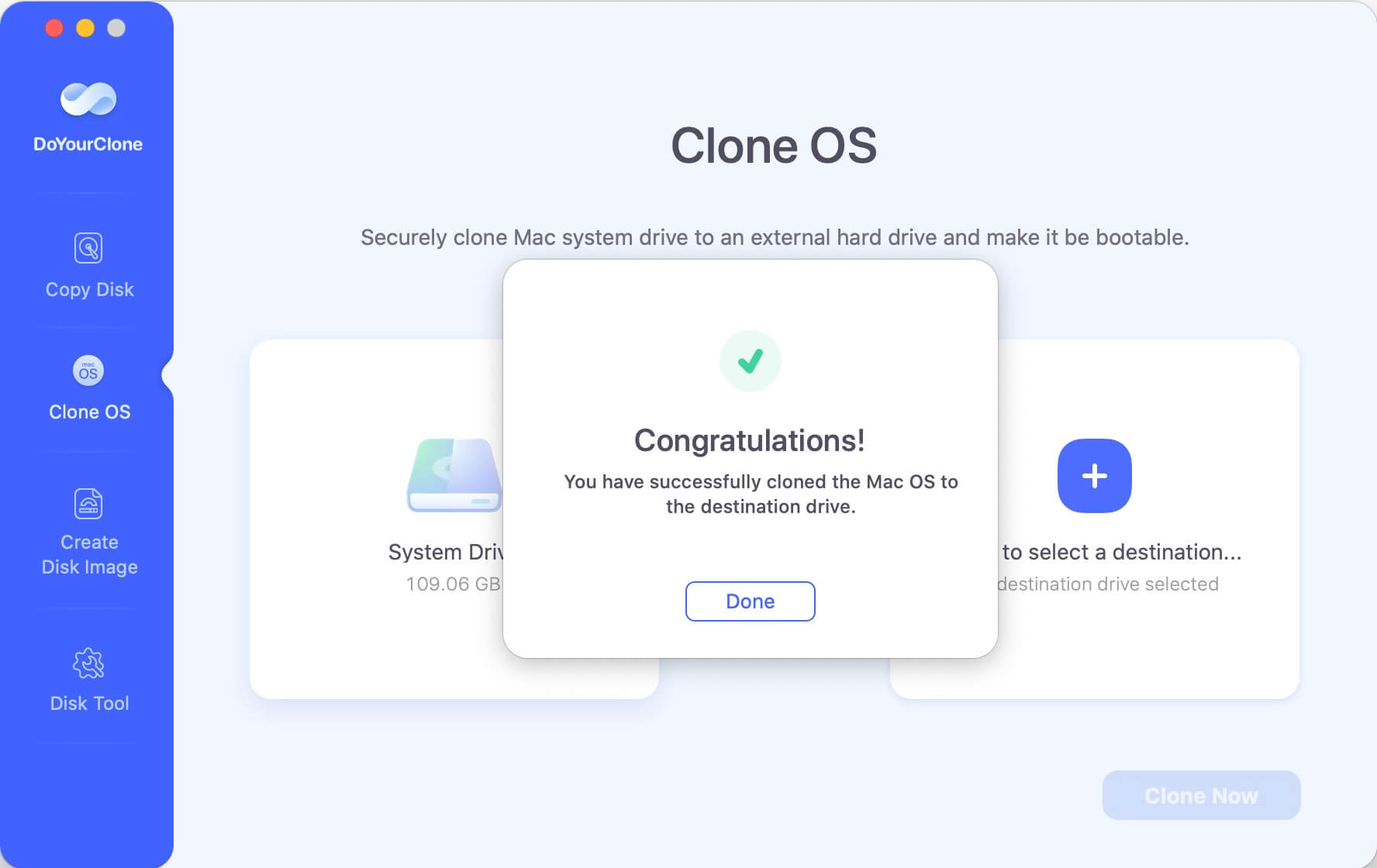 DoYourClone for Mac also can help you clone hard drive, upgrade disk or create disk image on M2 Mac, M1 or Intel-based Mac.
Note: If you lose important data on M2 Mac and don't have a backup, you can try Mac data recovery software to quickly get lost files back. Check this guide: M2 chip Mac data recovery >>