Apple introduced APFS, which successfully transformed the tendency to store and share data. Apple File System is developed for Mac computers, Apple TV, iPad, iPhone, and Apple Watch.
The list of the features APFS proposes is pretty good, and people have appreciated the idea of introducing this file system.
However, there should be a comprehensive guide to operating this file system to a substantial effect, and guess what we've generated an exciting guide to help you know more about APFS.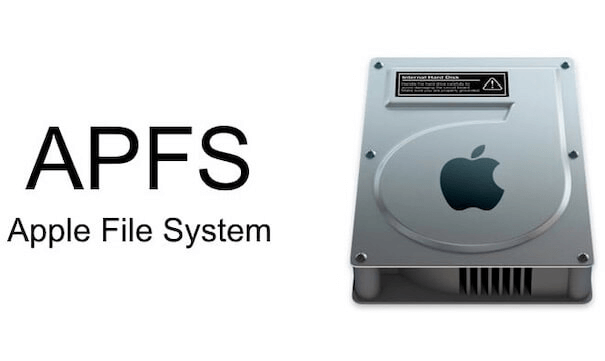 What is Apple File System?
Apple File System (APFS) is nothing but a file system that manages the retrieving or storing of the data of storage devices, including hard drives. APFS replaced Mac OS Extended and has become the default system for Mac disks.
APFS comes with four types in Disk Utility, including APFS (Encrypted), APFS (Case-sensitive, encrypted), and APFS.
Case sensitive signifies that folder and file names tend to distinguish lower and upper cases. Moreover, the ''encrypted'' feature tells you about the availability of encryption for the volume.
APFS comes with crash protection, clones, space sharing, encryption, and snapshot, taking the transfer and data storage performance to the next level.
When did Apple decide to switch to APFS?
Apple tested with APFS in the 10.12.4 Sierra version of macOS. But, Apple executed APFS officially in the 10.13 High Sierra version of macOS.
After updating the OS, every Mac device containing the SSDs before 2016 turned into APFS. However, the older version of macOS can't write or read APFS formatted drives, and you can conclude that APFS doesn't support the earlier version of macOS 10.13 High Sierra.
Is using APFS on external drives possible?
Although APFS is indicated to be used for internal hard drives, you can still use it on external hard drives.
However, you should evade the APFS format when using the external hard drives under the guidelines below.
Use your external hard drive on Mac with previous versions or macOS Sierra
When you tend to use an external disk on your Windows computer
When utilizing the external hard drive on your Linux computer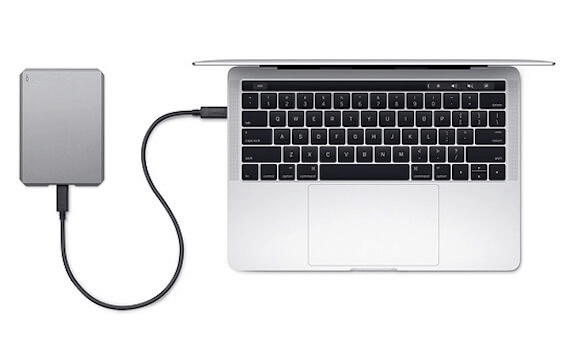 Is it possible to use APFS on HDD?
It is possible but not suggested due to some critical reasons. Apple File System is optimized and designed for Flash storage and SSDs devices.
Thus, APFS reportedly shows stable and better performance on Flash storage and SSDs than HDDs disk.
Is APFS compatible with Windows computers?
Apple developed APFS, and its competitor, Microsoft, doesn't hold any right to allow Windows 11/10/8/7 users to write, read, or mount APFS drives.
However, you can use Windows software like MacDrive APFS and Paragon APFS for Windows to read or write APFS formated drive on Windows computers.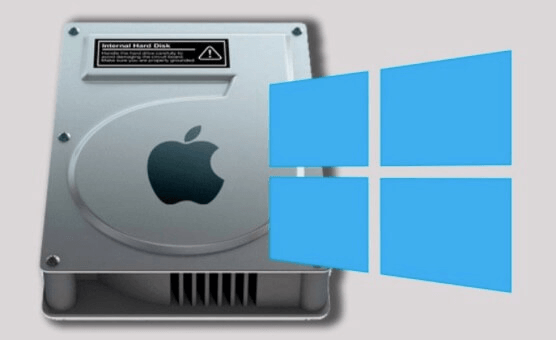 Features of Apple File System
APFS comes with exquisite features, and a few of them are documented below.
Higher encryption
It comes with built-in file encryption and full disk encryption. APFS encrypts your data well courtesy of full disk encryption, protecting your data from any malware attack.
Support clones
Despite allowing the OS to copy directories or files, the clone feature doesn't tend to cover additional storage on your same volume. This process helps you reduce the storage you're supposed to use for document copies.
Allow Space sharing
Another conspicuous feature of APFS is that it provides you with multiple volumes that allow you to share your space, and as a result, you can store more data, making full use of space.
Have crash protection
With the redirect-on-write feature, the APFS file system prevents permanent data loss when the system crashes or installing a new update.
It means you won't lose any data no matter what the situation becomes, and you'll be able to retrieve the data if any mishap happens.
Limitations of APFS
APFS provides users with many bewitching advantages, but it has some downsides.
Unfriendly for HDD
Since Apple File System is designed for Flash storage and SSDs devices, you can't use it on HDD appropriately. However, when you tend to use APFS on HDD, the data transfer speed lessens significantly, and you also can't perpetrate some APFS operations on HDDs.
Limited OS compatibility
APFS only supports macOS High Sierra and later version. Hence, you can't use APFS in Linux and Windows.
It doesn't support the Time Machine version before macOS
Using macOS 11 Big Sure, your default file system will be HFS or APFS. However, for macOS versions before 11, the default file system will be HFS+, and APFS doesn't support the previous versions of macOS.
Mac OS Extended VS APFS
Apple developed both APFS and Mac OS Extended for Mac OS. However, APFS, which was introduced after the innovation of MacOS Extended, offers more features than the former. Hence, many people opt to use APFS instead of Mac OS Extended.
This guide tells you about the role of the Apple File System in Apple devices. Although APFS doesn't support Windows or Linux, you can store and share data on many Apple devices with minimal effort.
When using APFS, you won't face any issue about the shortage of space as it doesn't occupy the additional space.
If you're to protect your system from a malware or data breach attack, opting for APFS will be a great decision.
FAQs About APFS
1. What do you know about the availability of file system formats in Disk Utility?
If you're using macOS 10.13 or a later version, Disk Utility comes with four file systems: exFAT, Mac OS Extended, and APFS.
2. Do you know about the best file format system for your Mac hard drive?
This question is pretty popular, and many people tend to ask this question often. However, it leans upon your pursuit and drives type as if you're looking to format an internal hard drive, APFS comes as a default format, and you should be using it without any question.
But, if you're interested in formatting an external hard drive on your Mac PC, using exFAT makes complete sense.
Since exFAT comes with higher operating system support, it can work with Linux, Windows, and Mac OS.
Hot solutions:
Recover deleted or lost data from APFS hard drive - easily and securely recover lost data from an APFS hard drive with data recovery software.
Clone APFS hard drive - securely clone APFS hard drive or create a bootable clone backup for APFS Mac system.
Erase data on APFS hard drive - how to securely and permanently erase data from a APFS hard drive, just try DoYourData Super Eraser for Mac.
Format a hard drive to APFS drive - the quickest way to format an external hard drive or internal hard drive to APFS hard drive.
DoYourData Products
Clone HDD, SSD, Mac OS, external disk, USB drive, and more under Mac OS.
Free Trial