The Best Uninstaller for Mac Computers
DoYourData AppUninser is a powerful and easy-to-use Mac uninstaller.
It can completely uninstall Mac applications and remove associated files by a few clicks.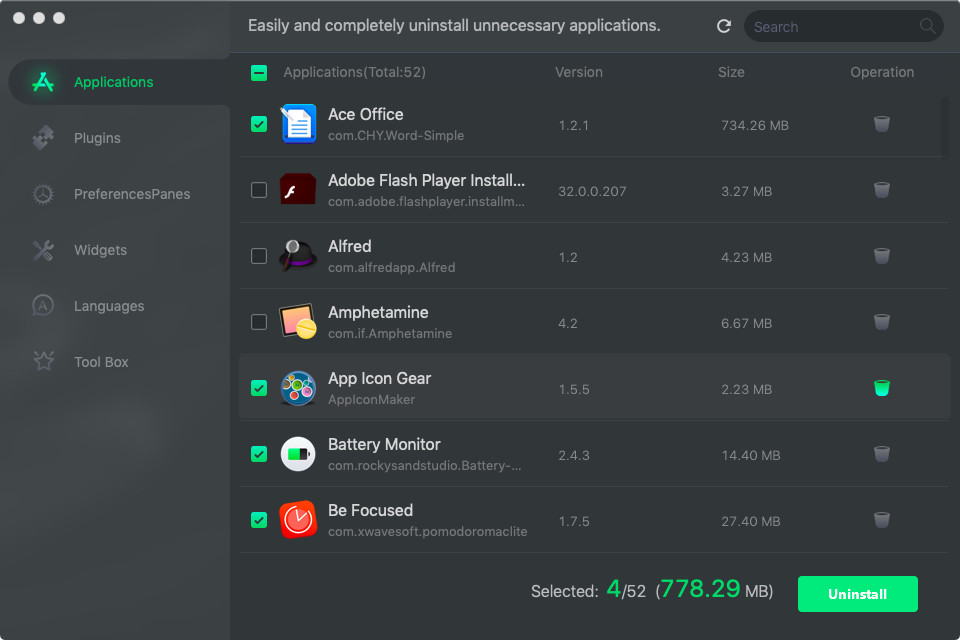 Step 1: Select the applications to uninstall and click on "Uninstall" button.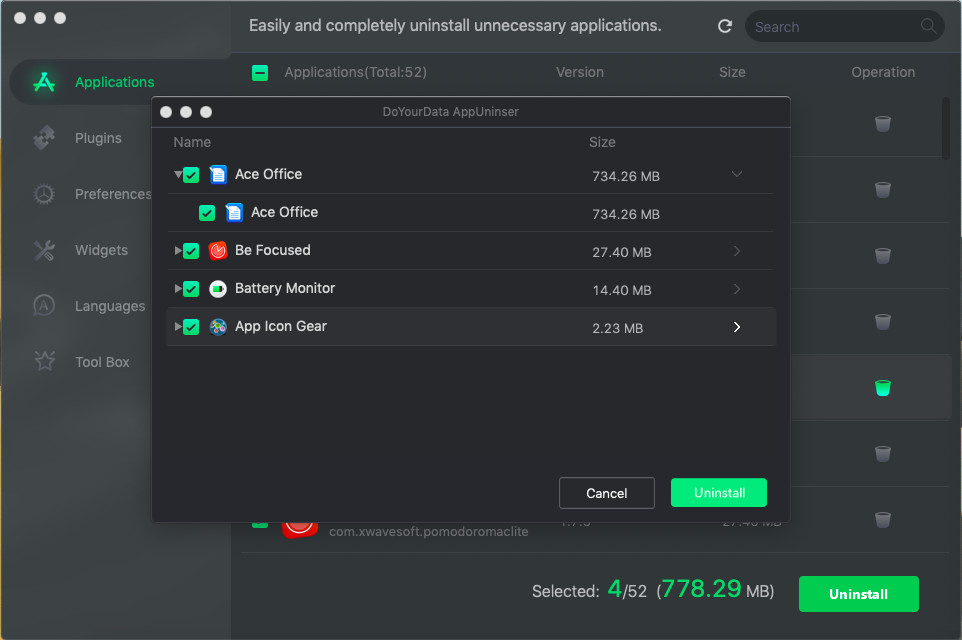 Step 2: Preview the applications and related files.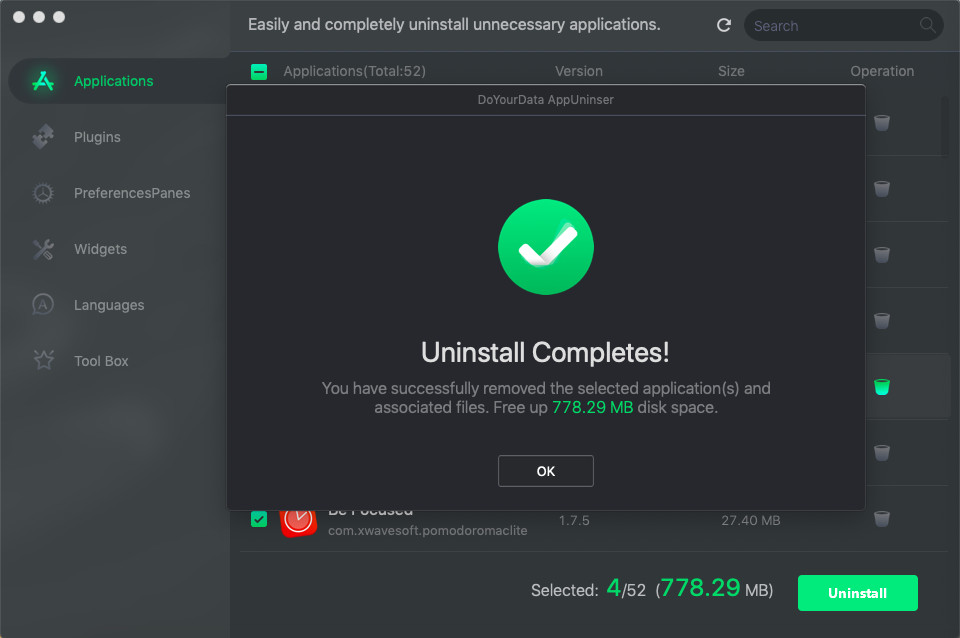 Step 3: Completely uninstall the selected applications and clean up leftovers
Powerful Features for Mac Uninstalling
Uninstall & Cleanup

Completely uninstall all parts of the application from your Mac. And remove associated files including app junk, register files, logs, traces, etc.




Uninstall All Applications

Easily uninstall even the most stubborn applications, crashed applications or virus-infected apps, downloading from Mac App Store or any other website.




Uninstall Multi Apps by 1-click

It supports to uninstall applications one by one. It also supports to uninstall applications in batches – by only 1-click.




Uninstall More If You Want
DoYourData AppUninser not only can help you uninstall useless applications, but it also can help you uninstall unwanted plug-ins, widgets, and preferencepanes from your Mac.
Moreover, DoYourData AppUninser can help you remove useless multi language files without affecting the function of your applications. So you will get more precious disk space on your Mac.
Simple and Safe Mac Uninstaller
Installation of an application is easy, but removing all the parts of the application is complicated. Now, DoYourData AppUninser makes the complete un-installation become easy.
Easily uninstall Mac apps and remove all leftovers.
It is 100% safe. It will not uninstall the app until you say YES.
It also can completely uninstall crashed application, virus-infected application, and stubborn application.
Free lifetime technical support.
Free lifetime upgrades.

Product FAQs
User Review
Haris

This small Mac uninstaller is amazing! It is very easy to use for freeing up much disk space on my Mac. I love it!...

Muh Janis

The disk utility of OS X does't complete remove the app from my Mac. But AppUninser can completely uninstall the application and remove all the junk file of the application. I will keep it on my Mac...

Sasa

I like this app because that it can remove all the uncessary languages on my Mac. After running it to remove the languages, I save up to 3 GB disk space. Thanks so much! ...

Louis

I would like to recommend AppUninser to any Mac user. It is very small, and it is very useful. It not only can remove the unwanted applications, but also can get rid of the uncessary multi languages...
You May Be Interested In These Items
Mac Data Recovery Freeware

MacClean360

Permanently Wipe Data