To unformat storage devices such as SD card or USB drive is no longer complex problem now for that you may find countless suggestions for retrieving formatted data. But if you are not quite sure which solution suits you the most, you're highly recommended to be cautious. The reason is that you may lose more with insecure or unreliable solutions. Free unformat software tool will rescue your data in an easy way.
Choose the right solution or software to unformat data
To unformat and restore lost data in different storage devices becomes tough for inexperienced users who don't know which methods they should choose. When data formatted problems happen to you, do you know how to find the right solution or software to unformat data?
Here you'll find complete suggestions about how to avoid data losing problem and how to unformat data with reliable solutions.
1. Have backups
Form a habit of backing up important files and data regularly. When you accidentally deleted or formatted data, you'll find out how great it is to have backups.
2. Use unformat software - DoYourData unformat freeware
If troubles have happened, the last but not least solution is to use unformat freeware to unformat data from your computer or storage devices. DoYourData unformat freeware is highly praised for its stability and capacity for retrieving data from different situations. It is named Do Your Data Recovery Free which provides users simplified operating steps with only few clicks:
Step 1: Select the hard drive where you lose your files.
Do Your Data Recovery Free will show you all hard drives and devices on your computer. Then just select the formatted hard drive where you lose your data.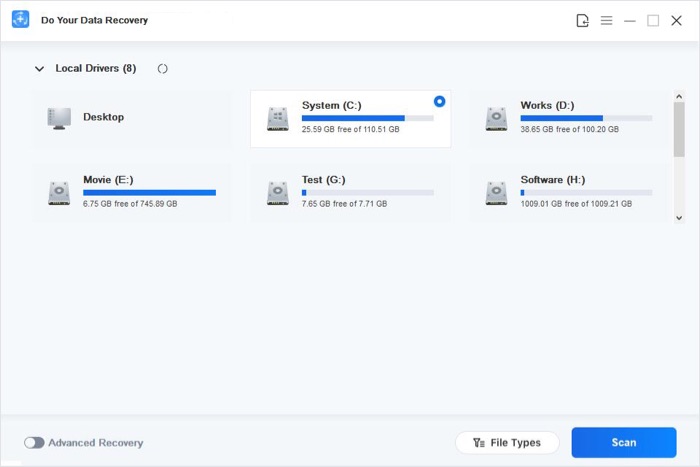 Step 2: Scan your hard drive to find lost data.
Do Your Data Recovery Free is able to recover all types of lost data from formatted hard drive. Click on Scan button to scan the hard drive to find lost data.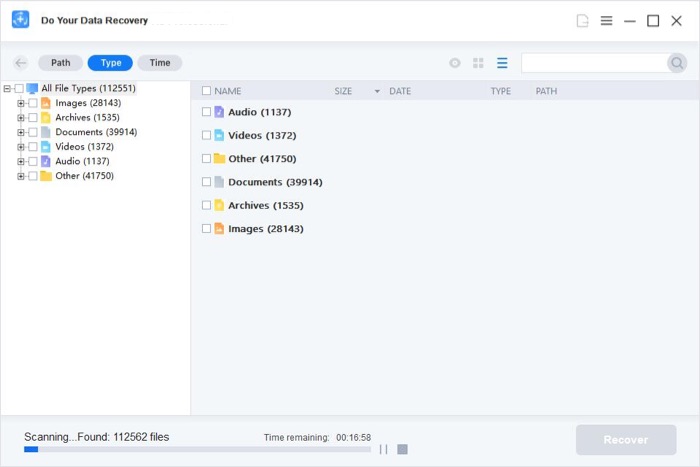 Step 3: Preview and recover lost files.
Once the scan gets finished, you can preview all recoverable files. Then select the wanted files and save them.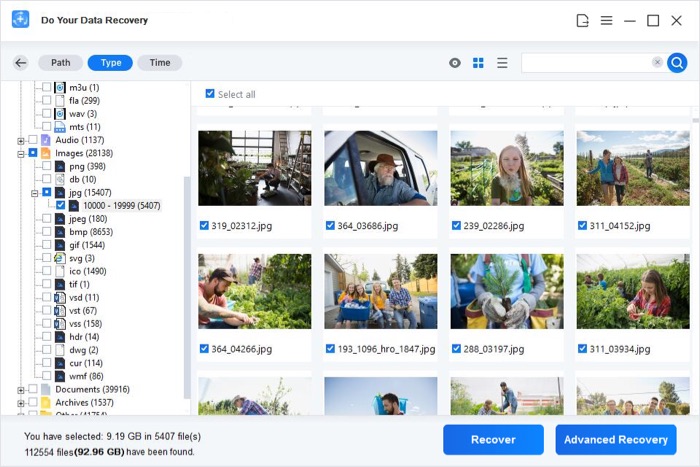 This free unformat software supports users to unformat data in Windows 10/8/7 or Mac OS 10.7 or later etc computers, tablets and external storage devices. However you get data formatted, Do Your Data Recovery Free can be the best unformat freeware for you to effortlessly retrieve formatted data.
Sometimes your device's file system may be attacked by virus and you can't access to your device, it is asking "The device is not formatted, do you want to format it now?" At this time, you should stop using your device, immediately download Do Your Data Recovery Free. This free unformat software will deeply scan your device and help you find the files that are stored in the device. Recovering the files to your hard drive and let a reliable antivirus program to save your device.