Many times we need to free space on the hard drive of our home PC or at some point we must free disk space and empty the recycle bin, but at the time of performing the removal, it turns out that we have mistakenly deleted some files that were very important to us or in some cases we end up losing files due to other reasons that do not necessarily involve a premeditated removal, but accidentally due to viruses, reading errors, copy errors, accidental disconnection of the device or even by formatting. But do not despair, since there is a fairly simple way to recover those deleted files from a home PC.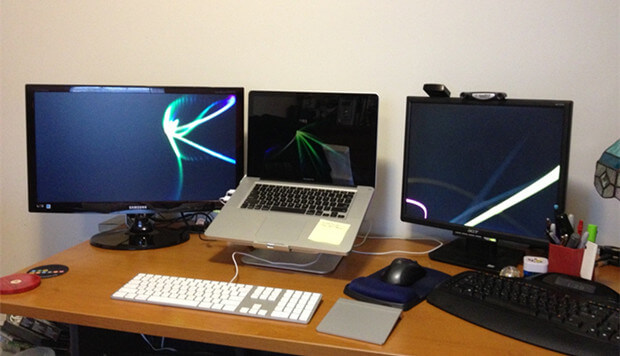 The best way to recover deleted files on home PC
As we mentioned before, there are many ways to lose information on home PCs, but there is only one way to recover them without having to spend a huge amount of money and time bringing your equipment to technical service.
Do Your Data Recovery, the best file recovery software, can help you easily, quickly and completely restore deleted files from home PC when you have emptied the recycle bin. It even can help you recover the lost files which were deleted 3-5 years ago and recover deleted files from inaccessible, deleted, damaged or crashed hard drive partition on your home PC.
This DIY data recovery software allows you to recover deleted documents, photos, videos, audios, messages, and all kinds of files quickly and easily from home PC. It offers both quick scan and deep scan, so you can easily and completely recover deleted files on home PC. Now we will show you with this simple guide how Do Your Data Recovery can bring back your deleted files on your home PC in simple steps:
Step 1: Download and install Do Your Data Recovery.
To start recovering deleted files on home PC, you must download this easy-to-use data recovery software on your home PC. It supports for all Windows operating systems and Windows server systems. Then run it on your home PC.
Step 2: Select the hard drive and scan it to find deleted files.
After running Do Your Data Recovery on your home PC, it will show you a list of all hard drives and attached storage devices. Choose the hard drive where you delete your files to start deleted file recovery.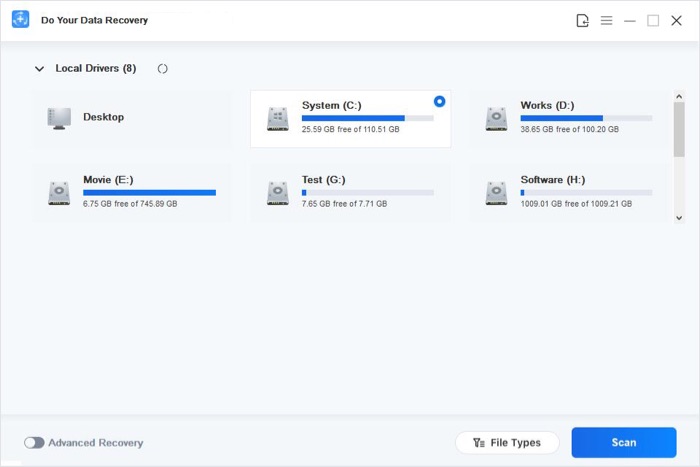 Step 3: Scan hard drive to find deleted files.
Select the types of deleted files that you want to recover, and then click on the "Scan" button so that Do Your Data Recovery starts scanning the hard drive to find deleted files.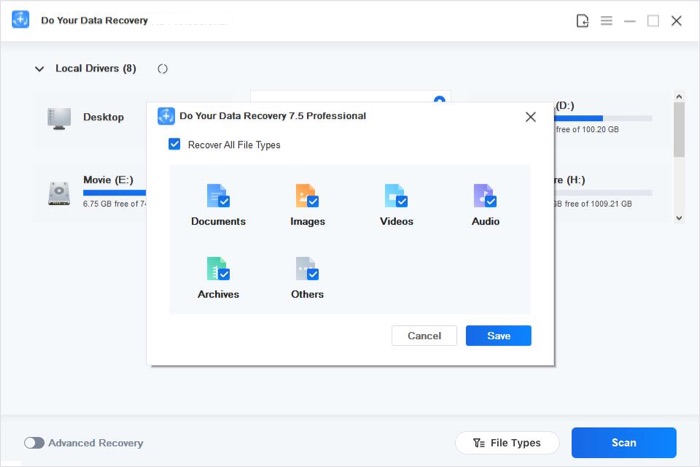 Step 4: Preview and recover deleted files on the home PC.
At the end of the scan, you can preview the deleted files that are in the hard drive and recover them by clicking on the "Recover" button.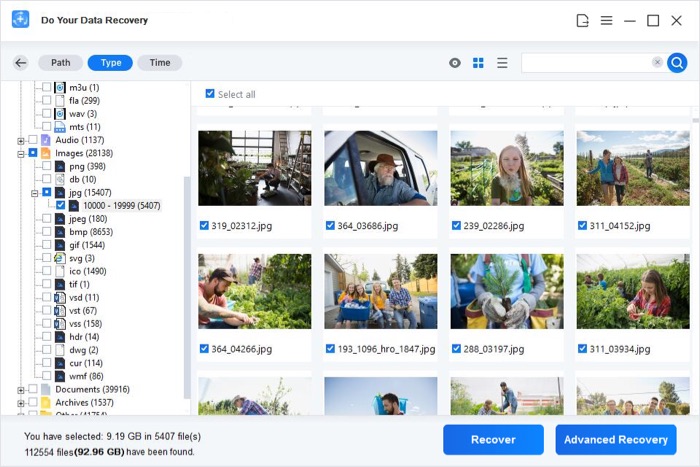 In case you have not been able to recover the data deleted in the home PC, Do Your Data Recovery offers you the possibility of performing a deep scan of the unit just by clicking on "Advanced Recovery" which takes more time to scan the hard drive, but can find much more lost files. You can find every deleted file on your home PC.