Get Files Lost in Windows 10
It is not too hard to explain why you lose files from a Windows 10 PC. It is normal, isn't it? Deleting is the leading cause of getting files lost. You delete files every day, and frequently empty the recycle bin. Other causes like format, reformat, virus infection, partition loss also lead to loss of data from your Windows 10 hard drive. If your Windows 10 operating system crashed, you might lose most of important files. As you know, a Windows 10 missing files recovery tool can help you recover missing files from Windows 10 hard drive. But first of all, you should stop writing to your Windows 10 PC to protect original data.
Solution for Recovering Missing Files from Windows 10
Solution 1: Deleted Files Recovery in Windows 10
Checking the recycle bin to get files back after deletion is the easiest way to recover deleted files. If you have emptied the recycle before recovery, you'd better download a data recovery tool to help you.
Solution 2: Turning to Data Recovery Service Provider
Actually, you are at high success rate of getting lost files back by sending your Windows 10 PC to a professional data recovery service provider. The data recovery service pros will recover lost files for you. The disadvantages are: expensive fees, privacy leaking, taking a lot of time.
Solution 3: Recovering Missing Files from Windows 10 with DIY Software
It seems like the perfect solution to solve your problem. A DIY data recovery software tool like Do Your Data Recovery Professional can easily get deleted or lost files back from Windows 10 hard drive. It is very simple to use, you need not waste so much time to get your files back. Download Do Your Data Recovery here:
Three steps to recover missing files from Windows 10 hard drive:
Step 1: Select the Windows 10 hard drive.
Run Do Your Data Recovery on your Windows 10 computer, it supports to recover lost data from any hard drive or storage device. Just select the hard drive where you lose your files.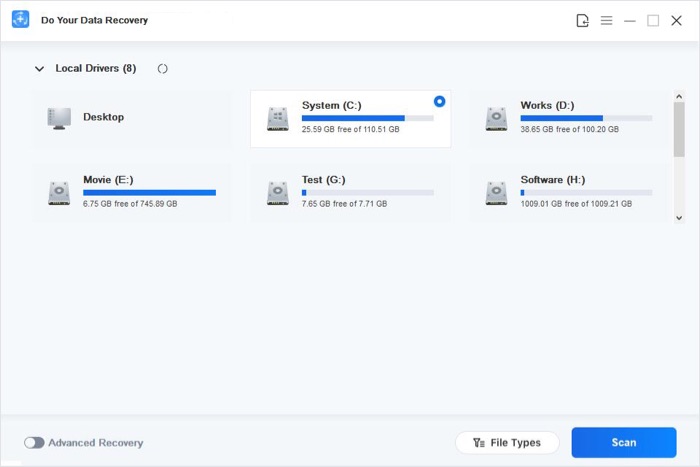 Step 2: Scan your hard drive to find missing files.
Do Your Data Recovery can help you recover all file formats on Windows 10. Just let it scan your Windows 10 hard drive and find missing files.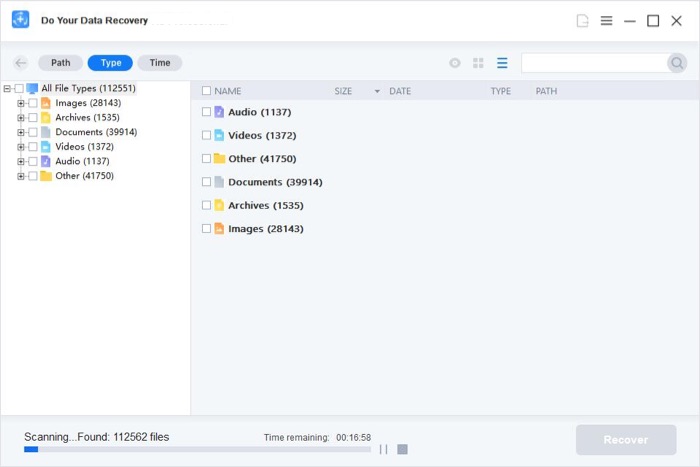 Step 3: Recover missing files after scanning.
After scanning, you can preview all recoverable files. Then select the wanted files and save them to a safe location.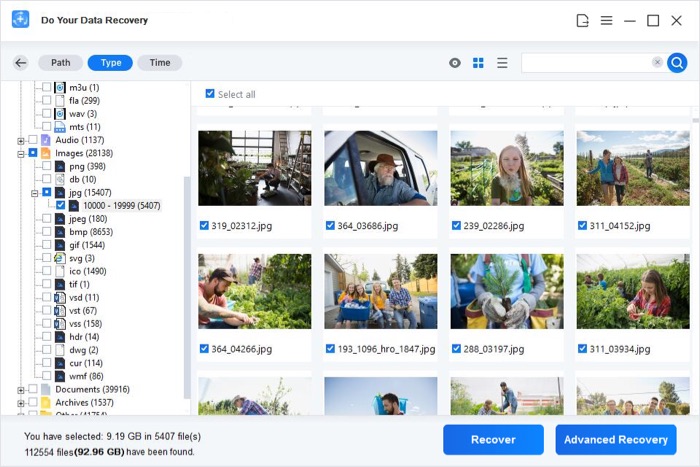 Once your files are lost from a Windows 10 computer, just download Do Your Data Recovery to help you get lost files back. It can easily and completely recover missing files on Windows 10. If the quick scan can't find all missing files, just try advanced recovery mode to find more lost files. It also can help you recover lost files on Windows 8/7/Vista and Mac OS, etc.