Do you want to copy hard drive on MacBook Air disk? If it is your case, continue reading because we will provide some useful information to help you get your hard drive copy. It is true that it sounds like something very hard, but it is not completely true; you can easily clone your drive using a professional disk clone software. But how to choose the best one? Well, there are several alternatives to choose, but maybe it is better to get informed about these programs' features, including price, quality, performance, compatibility, and even the way to use them. These features may help you make the right decision when choosing a great disk copy software for MacBook Air.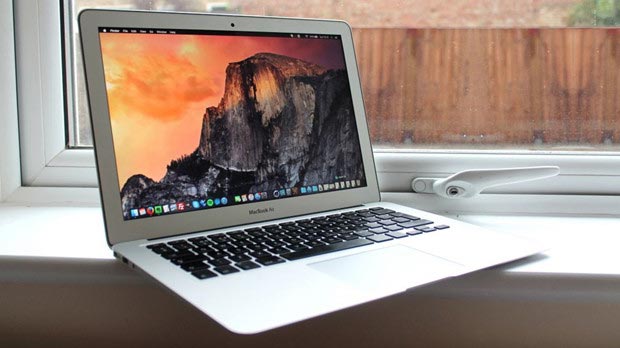 Disk copy software for MacBook Air
Copying hard drive on MacBook Air disk might be very easy if you choose a great disk cloning software like DoYourClone for Mac . There are many programs people may use for getting this backup, though some of them offer better performance, compatibility and easiness. One thing users like about DoYourClone is that it can be used in a very simple way, so it is not necessary to pay a third person to carry out this task. But, why do people decide to clone hard drive? Maybe, the hard drive they are using is very old, or it is damaged.
Some people prefer to have a backup just in case of unexpected issues; others sell their MacBook Air, but before they delete data permanently in order to avoid data recovery. If you are planning to erase hard drive in a permanent way, you should make a backup because these files cannot be retrieved later. Also, you need to be sure these data have been deleted permanently if you want to sell the MacBook Air, since there are a lot of data recovery software people can use to recover and access to your important data.
Powerful disk clone & disk copy software for Mac.

Free try DoYourClone for Mac

Download

Purchase license code online

Buy Now
DoYourClone for Mac is a reliable alternative to copy hard drive data on MacBook Air. Just download this software; then, install and run it on the MacBook Air.
Easy steps to copy hard drive on MacBook Air
Once you have run DoYourClone for Mac , you can clone data on MacBook Air. Just follow these steps:
Step 1: Choose the source and destination hard drive.
First, it is necessary to select the hard drive we want to clone and the secondary drive, which will receive these data.
Step 2: Copy hard drive on MacBook Air disk.
After choosing both hard drives, DoYourClone for Mac will copy data. Just click on the "Copy Now" button and wait until this process finishes.
Step 3: Check cloned data on MacBook Air disk.
When the cloning phase finishes, it is good to check cloned data on the secondary hard drive, just to be sure the process was completed successfully.
Create disk image on MacBook Air
DoYourClone for Mac offers another disk clone mode "Create Disk Image". This mode can help you create a disk image of MacBook Air hard drive, and save the disk image to another hard drive, external hard disk, USB flash drive, etc. The disk image is .zip or .dmg format.
DoYourClone for Mac offers good features and advantages, which make people trust it and recommend it as well. Just download DoYourClone for Mac , run it on the computer and start using it to clone your hard drive or the files you consider important for you.
Powerful disk clone & disk copy software for Mac.

Free try DoYourClone for Mac

Download

Purchase license code online

Buy Now