Taking videos is one of the most popular ways for us to record our life nowadays. For example, when we are celebrating the wedding, birthday or traveling, we usually take videos for memory. And some of us might have the habit of keeping these meaningful videos on our personal computer, such as MacBook, as it is the most reliable and safe way to store the videos, not like our cell phones or digital cameras, which do not have a long lifecycle and can get lost very easily.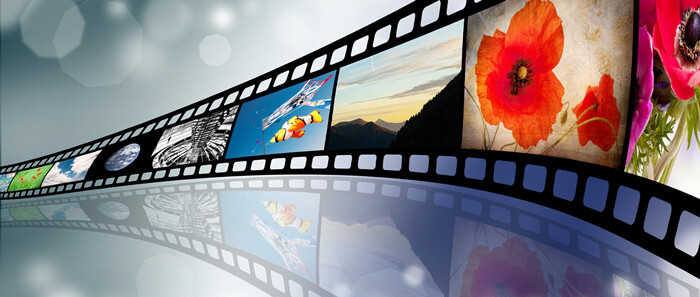 However, what if we delete the videos from the MacBook accidentally? Fortunately, it does not disappear permanently. With a professional data recovery software, the lost videos can be retrieved from MacBook without any difficulty. Now in the following article, I will be guiding you to the amazing data recovery software, and how it helps to retrieve your deleted videos from MacBook.
The way to recover deleted videos from MacBook
The data recovery software we will introduce here is called Do Your Data Recovery for Mac, which is the most powerful and professional data recovery software. Once you have it, you do not need to worry about data loss issues on your MacBook anymore. Even if you are a fresh hand, you can manage getting your lost videos back from your MacBook with just a few steps. Now let's move on to the details.
Step 1: Download and install Do Your Data Recovery on your MacBook.
Click the below button in order to download the latest version of Do Your Data Recovery for Mac and install it on your MacBook computer.
Step 2: Choose the file type to restore.
After installation of Do Your Data Recovery for Mac, start it right away from Launchpad. In order to save the scanning time, here you can choose what file type to recover. For example, select "Videos" if you just would like to recover the lost videos on your MacBook.
Step 3: Scan the hard drive on your MacBook.
Please select the hard drive where you lost your videos on your MacBook and the click the "Scan" button to find out the recoverable deleted videos on that hard drive. And here depending upon your storage and storage type, the scanning may take a while.
Step 4: Preview the restorable videos and recover the one you want.
When the scanning is completed, it will list out all the details right here. You can preview the lost videos first. If you do not find the one you want, please just go ahead to "Advanced Recovery" for better results, which can help you to find out all the recoverable videos with a deep scan mode. After you find out your target video, just click "Recover" button and select the destination to save it on your MacBook.
So now you have it, Do Your Data Recovery for Mac, one of the best data recovery software to restore deleted files for both internal and external storage on MacBook. Not only can it help you to recover videos from your MacBook, but also documents, Emails, Images, Audio, and almost all file types under various situations. Whenever you lost data on your MacBook, please do not hesitate to try Do Your Data Recovery for Mac.