"Hi, I formatted an old hard drive without backing up my images. Is there any tool can help me recover lost images from formatted hard drive? Those images are very important to me. I have to recover them back!" - Erich
It is very common that after making a format to our hard drive we realize, with horror, that not everything was backed up, and that we lost data that was extremely important for us. But we have good news, your data is not lost! It continues archived in some distant place of your hard drive, you only need the correct software to extract it. Then you are wondering, how to recover lost images from formatted hard drive? Keep reading and we will tell you step by step what you should do and which is the best program to get back all your valuable image data!
Do not take it literal, you will not need to open your hard drive to recover your lost images! The procedure is much simpler than that. The fact is that your images are not lost; when formatting your hard drive, it prevents you from accessing information so that later on the system can overwrite them with the new data that you save on it, but while you have not saved too much new information, your images are still intact! Even so, a specialized recovery tool is necessary to have access to them once again.
Recover lost images from formatted hard drive with DIY data recovery software
Among the dozens of data recovery software available, the most reliable for the task you need to perform is the Do Your Data Recovery. This tool is fast, efficient and easy to use, so through it we can explain how to recover all your lost images in just 3 steps.
Before you start you will need, of course, to download your recovery tool, the Do Your Data Recovery, and install it on your computer; if possible on a different hard drive or partition than the one where your lost images are located. Once installed, run your Do Your Data Recovery and get to work!
Step 1: Select your Formatted Hard Drive.
After you run Do Your Data Recovery on your computer, you will see all hard drives on your computer. Just choose the formatted hard drive to start data recovery.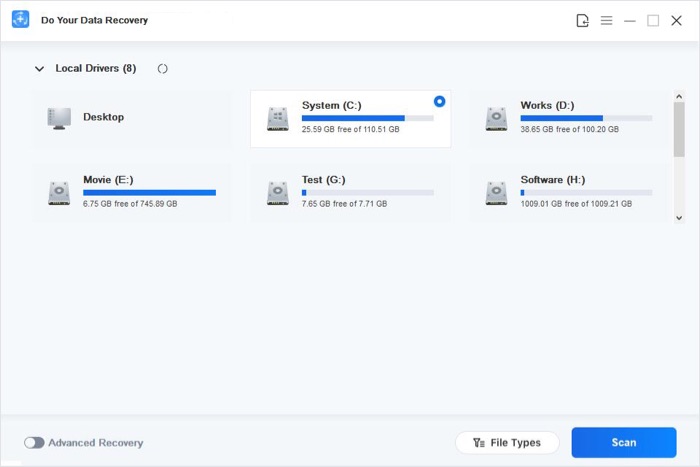 Step 2: Select format of the files to recover.
The Do Your Data Recovery is a software capable of recovering many file formats, so you will need to select in this tab the category "Images", to obtain a more accurate search of what you need.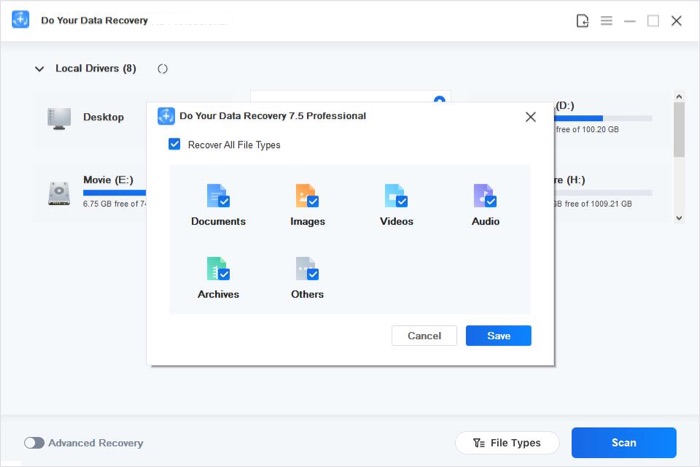 Step 3: Scan the formatted hard drive.
Just click on Scan button to scan the formatted hard drive to find all lost images and other files.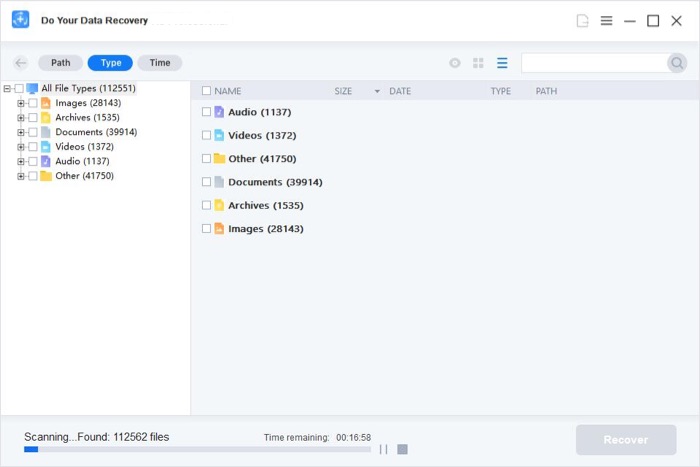 Step 4: Preview and recover lost images.
In just a few seconds the Do Your Data Recovery will have scanned all the layers of your formatted hard drive and will provide you with a list of all the image files you can recover, where you will undoubtedly find the images you so much need. Select them and click on "Recover". If you can't find all lost images after quick scan, just try advanced recovery mode to find much more lost images.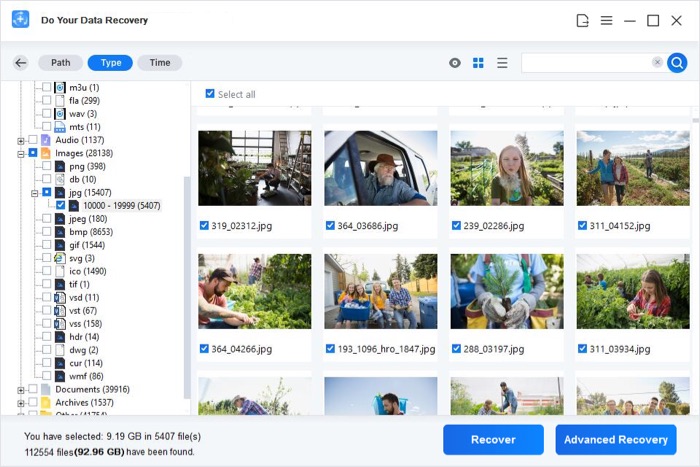 Easy and Fast, right? Now all your lost images are back within your system and you can access them as if you had never lost them. It is important to have a backup of all our valuable data, but if the backup fails, you can always count on Do Your Data Recovery.