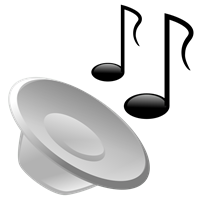 Audio file is one of the most common files in our digital life. The music, the voice recording, and the voice audio are frequently used files on our computer. It does not mean that the audio files are prone to data loss. However, data loss can happened on any device, at any time/anywhere. For example, you always delete files and empty the recycle bin. After deleting audio files to the recycle bin and then you empty it, you can't restore the deleted audio files because the recycle is emptied. In this article, we are going to give you a solution to retrieve lost audio files with special tool even the recycle bin has been emptied or the hard drive was formatted.
When you delete files or format the hard drive, the deleted files or formatted files are not lost forever. The operations only remove the entry of the files and make the disk space of the lost files are available for other files. Before the disk space of the lost files is overwritten by other files, you have the chance to get them back with special tool or method. But remember you'd better don't put new files to the hard drive where you lose your files to prevent overwriting.
Retrieve Lost Audio Files with Data Recovery Tool
DIY data recovery software is the tool you just need. We have found the best data recovery software for you. Do Your Data Recovery Free is an powerful yet totally free tool that can help you easily retrieve deleted/lost audio files, what it can do, see below:
Retrieve lost audio, voice, music files including mp3, mp4, wav, wma, OGG, APE, AAC and more. It also can recover other kinds of data like documents, photos, videos, emails, archives, etc.
Data recovery from any kind of device like PC, Mac, hard drive, digital camera, digital recorder, music player, external hard drive, SD/memory card, mobile phone card, etc.
Recover audio files and other files due to deletion, format, virus infection, partition loss, OS upgrade, power failure, etc.
Recover audio, music, voice files in raw drive.
Do Your Data Recovery Free is a good choice to retrieve lost audio files. It gives all common users an easy solution to get deleted or lost audio files back. It offers two recovery modes. The quick recovery mode will quickly scan the hard drive or device to find lost audio files. If you can't find what you want after a quick scan, you can start advanced recovery mode by 1 click. The advanced recovery mode will scan your hard drive or device sector by sector and find every recoverable file on it. It sounds you need spend much time. But it is not true. Actually, Do Your Data Recovery Free is very easy to use, a few clicks can bring your lost audio files back to life.
Three Steps to Retrieve Lost Audio Files
First of all, you can easily download and install Do Your Data Recovery Free on your computer. It is very simple to use. It takes only three simple steps to retrieve lost audio files.
Step 1: Do Your Data Recovery Free on your computer, select the hard drive where you lose your audio files to start recovery.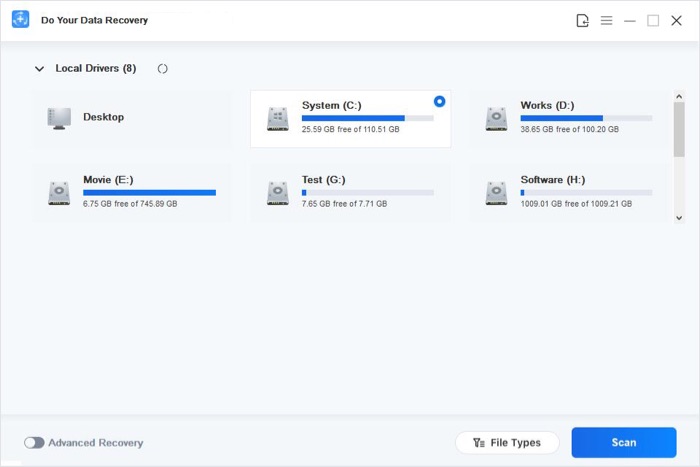 Step 2: Select file types. If you only want to recover audio files, just select "Audio", then click on "Scan" button to scan your hard drive.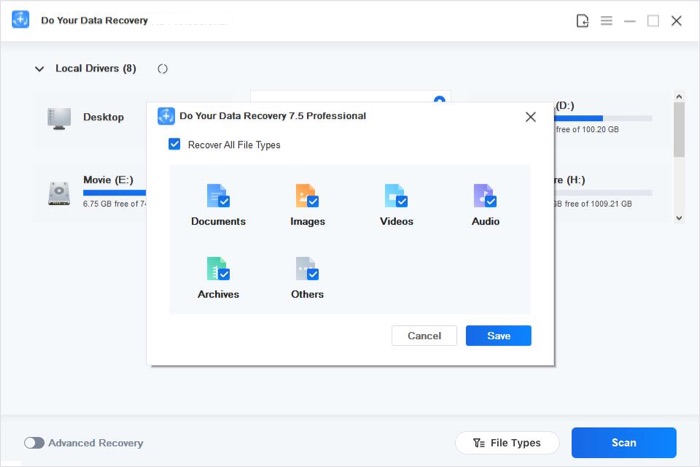 Step 3: After scanning, you can preview the files. Then it allows you to selectively save the audio files to your computer.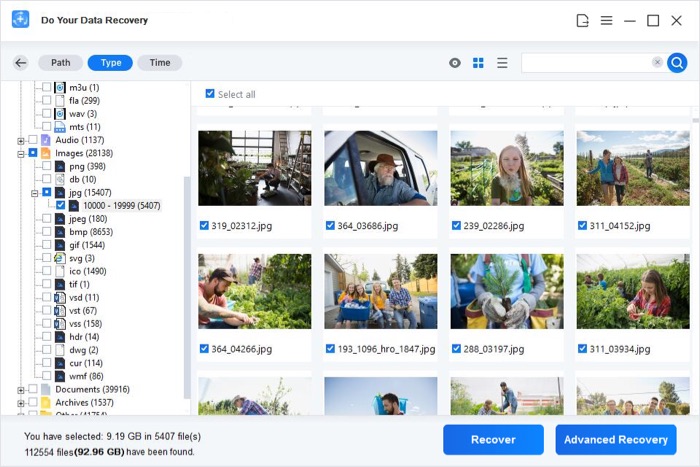 Download Do Your Data Recovery to quickly recover lost audio files or other files.