Nothing is more infuriating than a slow web browser, whether you're using it for work, gaming, or streaming. Consider the annoyance for Google Chrome users when the browser coveted for its speed responds inexorably slowly. Fortunately, there is usually a simple solution.
In this article, we'll review six fixes for Google Chrome that you can try if you are running slowly.
Why is Chrome suddenly so slow?
Chrome can slow down for various reasons, including high memory usage and an outdated version.
Outdated browser
Because it may not have the most recent patches/fixes, an outdated browser can slow down your browsing experience. The updates are frequently performed automatically, but if they do not occur in your system due to existing settings, you may have to perform them manually.
Cache
Chrome may slow down if you have too many open tabs because it retains cache or temp files in its memory for an extended period.
While this can speed up your browsing, storing too much browsing history can slow it down.
Resource Usage
Another possible explanation is excessive resource consumption. Chrome uses multiple threads to improve your browsing and user experience, which can sometimes consume a lot of resources. While it is difficult to pinpoint the exact cause, some of the other possible reasons include:
Extensive use of Chrome extensions and add-ons
Too many tabs open
A lengthy browser history
Inadequate Internet connection
Fortunately, there are several simple solutions to this Chrome slow Windows 11 issue, and you will need to follow our instructions below.
Fix 1: Close those unnecessary tabs
If too many tabs open in Chrome, you may experience the slow Chrome issue because each tab in Chrome launches its process on your computer. These tabs will consume many resources, causing Chrome to slow down.
If you want to know how many resources your Chrome uses, open Task Manager by pressing Ctrl, Shift, and ESC on your keyboard simultaneously. You will be asked to grant permission. To open Task Manager, click Yes.
Close any unnecessary tabs to see if the Chrome slowness problem persists. If the problem reappears, try the next solution.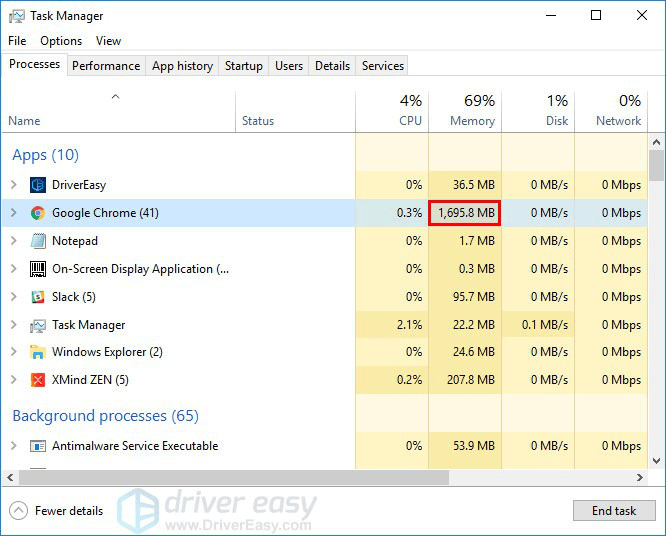 Fix 2: Disable Extensions
We are notorious for installing unnecessary browser extensions hoping we will use them one day. Well! It's time to clean up your Chrome browser and make it faster and smoother.
Extensions may cause your browser to crawl because they consume a large amount of RAM, causing your browser to slow down due to a lack of memory. You can disable the extension by following these steps.
Click the three vertical dots > More tools > Extensions in Chrome.
To disable a specific extension, click the Remove button.
Restart the browser to see if the problem persists.
Fix 3: Check Default Search Engine in Chrome
Google is the default search engine in Google Chrome's address bar. You can also use the search bar to access other search engines such as Bing, Yahoo, DuckDuckGo, and Ecosia.
Using these search engines in Chrome's address bar can sometimes cause performance issues. As a result, before attempting any other solution, ensure that Google is set as the default search engine.
To check your default search engine, follow the steps below.
Select the three dots in the upper-right corner.
Navigate to Settings.
Locate the Search engine on the left-hand side.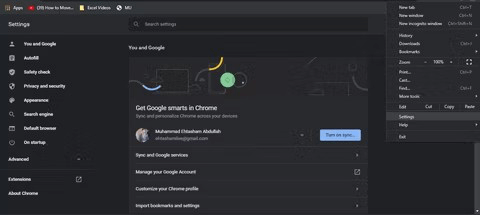 Select Manage search engines.
Here you can change, remove, or set any search engine as your default. Ascertain that Google is set as the default search engine.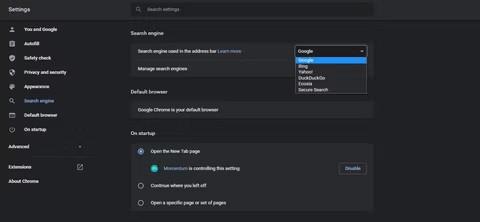 Fix 4: Run a malware scan for your computer
Some malware viruses are designed to run in the background while Chrome is open. This type of malware became more common after cryptocurrency became popular. Crypto mining malware programs solve complex problems by utilizing your system resources, including RAM. When the malware is solved, the developers are rewarded with cryptocurrencies.
You can detect and remove viruses from your system using an up-to-date antivirus program. Keep in mind that the best virus cure is prevention. Avoid dubious websites and never install programs unless you know they are malware-free.
Fix 5: Clear the Cache and Browsing History
Clearing the cache and Chrome history can also be beneficial. Chrome saves temporary browsing data that accumulates over time. This unused data slows down your browser.
However, clearing the cache deletes any previously saved usernames and passwords. To keep this information, uncheck the boxes for passwords and other sign-in data in the advanced settings of clear browsing history before clearing data.
To clear the browsing data, follow the steps below.
In the top-right corner of the Chrome browser, click the three vertical dots.
Go to History.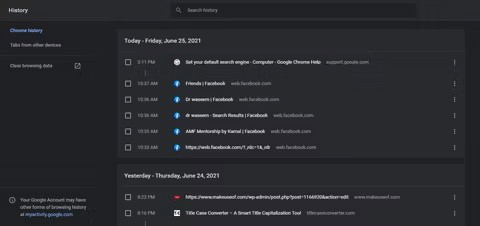 Precise browsing data should be selected.
Set the time range for deleting the data.
Check all boxes except for Passwords and other sign-in data and Auto-fill form data.
Select Clear Data. After you've cleared your browsing history, restart your browser to see if the performance improves.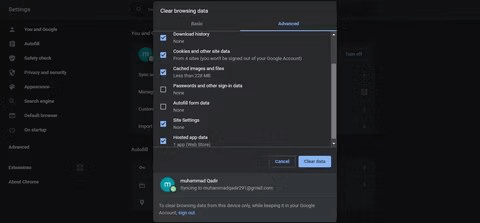 Fix 6: Update Chrome
If you keep the automatic Chrome updates turned on, make sure you have the most recent version of Chrome. Even if updating Chrome does not immediately affect its performance, it may make your browser more secure against malware attacks.
If a malicious website loads malware into your browser, you will notice a decrease in browser performance. As a result, keep Chrome up to date at all times.
Here's how to see if Chrome has been updated.
Select the three dots in the upper-right corner.
Go to Help > About Google Chrome to learn more.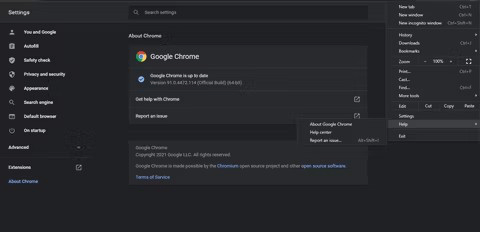 If Chrome has already been updated, you will see the message "Google Chrome is up to date." Otherwise, ensure that Chrome is updated to the most recent version.
Bonus Tip: Update your network driver
If your PC's network driver is missing or outdated, this may also contribute to the Chrome slowness issue. If the Chrome slowness persists, try updating your network driver.
Driver updates can be performed manually or automatically.
Manually update your drivers - You can manually update the network driver by searching the manufacturer's website for the correct driver that matches your Windows OS and installing it on your computer. Or Automatically update your drivers – If you don't have the time, patience, or computer skills to update your drivers manually, you can do so with any preferred tool.
DoYourData Products
Permanently delete data from any device or disk to prevent data recovery.
Free Trial