Safari is among macOS's many great pre-installed programs. The browser's many convenient features, like Reading Mode, extension compatibility, Tab Groups, protection against cross-site tracking, and more, make it a pleasure to use.
Safari's success may also be attributed to the fact that it does not excessively use your device's resources and has a low impact on your battery life. However, Safari is also flawed in the same ways as any other web browser.
It often crashes or freezes, leaving you with the unpleasant spinning beach ball and the "Safari quit unexpectedly" error message. When using Safari, your Mac may become unresponsive, forcing you to restart your machine. It's not surprising that Safari would crash on your Mac, but there are plenty of workarounds available.
Reasons for Safari's Frequent Crashes
Safari by itself is highly dependable and doesn't need a lot of resources, but for a few reasons, it might crash if your RAM or CPU is overloaded:
There are too many tabs open that need a lot of processing power. This is because most of our online time is spent inside dynamic web programs, which must continually consume the CPU to load new information as it becomes available.
There is no more RAM available. Remember that your Mac may begin slowing down applications due to a lack of available RAM, regardless of how many open tabs you have.
One or more of the Safari add-ons you installed seems to be acting strangely. Extensions are the chain's weakest link regarding safety and stability. Minimize your usage of them and only utilize those you can trust the most.
You're still using a version of macOS that's no longer supported. Keep your copy of macOS up-to-date since this is how Safari receives its fixes and enhancements. The most recent version will provide you with the most robust security and optimal browsing experience.
When Safari Stops Working, What Can You Do?
Patience is the first thing that's needed when Safari stops responding. The poor browser may require a few seconds to get everything set up. As a workaround, you might try closing other programs to see if it brings Safari back to life. Use these procedures if nothing else works.
Force Quit And Restart The Safari
When a program on a Mac crashes, sometimes all you need to do is stop it and launch it again to fix the problem. Despite using the Cmd+Q command, Safari will often only shut when it encounters an error rather than quitting. Here's how to exit the app abruptly and activate it again.
Access the Apple Menu by clicking the Apple symbol in the upper left. Choose the Force Quit button now.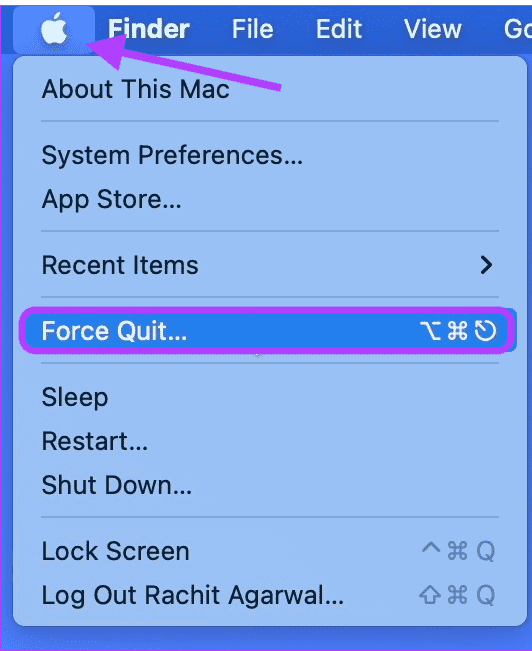 Choose Safari by clicking its name, and then click the Force Quit option.
Open Spotlight with the keyboard shortcut Cmd+Space, type "Safari" into the search bar, then click Enter to begin Safari.
In Safari, Clear Your Browsing History
To begin, please use Safari's in-built history cleaner. This will delete all of your browser history, including cookies and other tracking data. Fortunately, clearing your Safari history by hand is a simple task.
To delete all Safari history, pick Safari from the menu bar top after launching the app. From the menu that appears, choose All History. Click the Clear History button to clear Safari's memory of those events completely.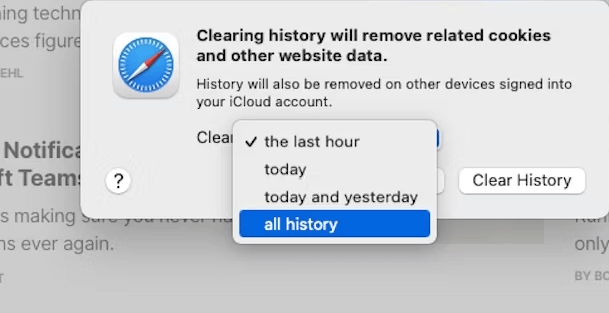 Using macOS, Update Safari
New releases of macOS often include updated versions of Safari. However, every once in a while, Apple provides security updates and new features for Safari as separate downloads through the Software Update menu.
For Safari's most recent release, go here:
Choose Software Update in System Preferences.
Select Update Now to get the most current update.

Delete The Safari Cache
If installing the latest versions of Safari and macOS did not resolve the problem, deleting the cache may help. Like other browsers, Safari stores data on your computer to speed up your next visit to the same website. Invalid or outdated data in the cache might cause Safari to crash.
Start by selecting Finder from the dock and then Go from the menu bar above. Choose the option labeled "Go to Folder."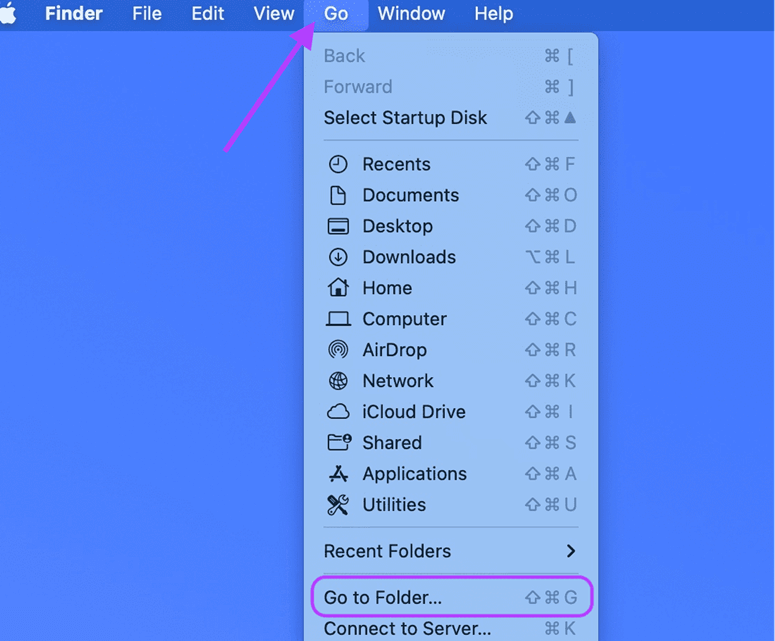 After that, fill in the box with the address that follows. Now press Enter.
~/Library/Caches/com.apple.Safari
Pick all the files when the destination folder appears in Finder. If you want to delete anything permanently, you have two options: drag it to the Trash or press Cmd+Delete.
Conclusion
We hope these solutions to common Safari crashes have been helpful. After exhausting other troubleshooting steps, switching to a new browser may be helpful. Google Chrome, like Mozilla Firefox and Microsoft Edge, is a fast, secure, and feature-rich web browser that competes directly with Apple's Safari.
DoYourData Products
Clone HDD, SSD, Mac OS, external disk, USB drive, and more under Mac OS.
Free Trial