Quick Navigation:
An external USB drive that has never been used would typically display as "uninitialized" at first boot. It must be initialized and a partition created before it can be used. There should be problems if an USB flash drive or external hard drive that has been working gets uninitialized. If you're having difficulties getting your USB flash drive to initialize on your Mac, this article will show you how.
If your Mac displays the connected USB flash drive or external hard drive as "initialized," it means that the drive has not yet been activated and is not ready for use; your Mac must use its language to assign the starting value to the variable of this USB before you can use it.
Uninitialized hard drives pose a security concern to Mac users because the operating system assumes the disk has been removed and is inaccessible. That is usually not the case for users who have previously initialized the hard drive. There are several possible explanations, so read on to learn more.
What causes the external USB drive to be uninitialized?
There are various causes for an USB flash drive that was functioning normally before being uninitialized. The most typical reasons for an USB flash drive not being initialized on a Mac are as follows:
Cable, interface, or port problems prevent the external USB drive from connecting.
USB flash drive or port failure due to physical damage.
The finder is unable to recognize the inserted USB flash drive.
The drive will become uninitialized and damaged if infected with a virus.
The USB flash drive has lost its partition and been uninitialized.
There will be an uninitialized problem if there are any faulty sectors.
The drive's file system has been damaged, corrupted, or crashed.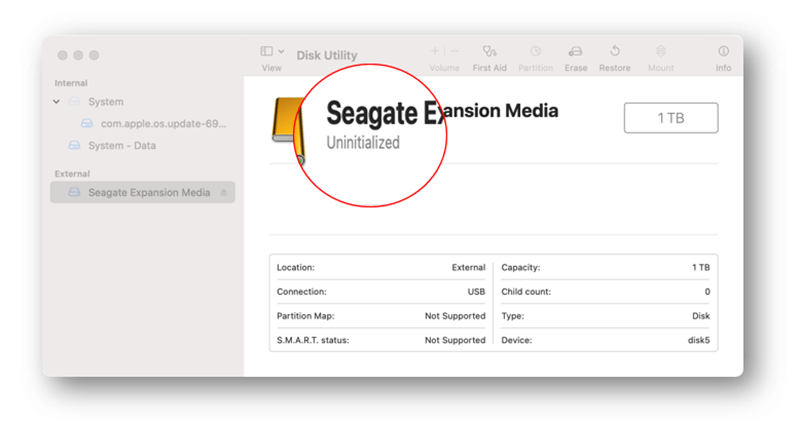 When an USB flash drive fails to initialize, there are a few things you may do to get it working again. If you have any valuable files stored on the USB flash drive and you accidentally format them, don't worry; we'll show you how to get them back.
Methods to fix uninitialized USB flash drive on Mac
1. Reconnect USB Flash Drive:
If there is a problem with the connection, the Mac will report that the external USB drive is uninitialized. We advise you to double-check the USB flash drive's connectivity. Verify the computer's port before proceeding. The USB flash drive can be reconnected to a different port.
If the USB flash drive is still not recognized or accessible on your Mac after doing so, please try a different connecting cord. In addition, a USB hub or dock will allow you to connect the external hard disk/USB flash drive. We recommend using a powered USB adaptor/USB with your MacBook.
2. Verify Your Finder's Settings:
First, pick "Finder" and then "Settings" to see the Finder settings. Navigate to the "General" section.
The second step is to look at the tab labeled "General." You must select "External disks" from the menu. Then, select External disks in the Devices section of the "Sidebar" tab.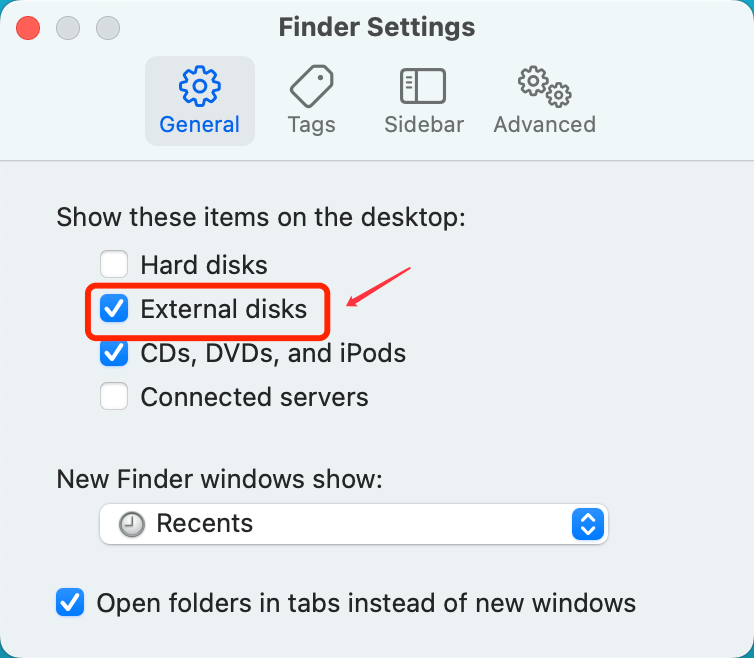 3. Restart Mac:
Whether you're using a Mac, Windows PC, iPhone, or Android, restarting your device is always the first line of defense when problems arise, as it has the magical effect of restoring everything to normal.
Disconnect your USB drive from your Mac, click the Apple menu > Restart, or press Command + Shift + Power to restart your Mac, and then see if it solves the problem.
4. Fixed uninitialized with Disk Utility:
Disk Utility can also be used to attempt fixing the drive in case of other problems, such as file system crashes. Go to Utilities and then Disk Utility. Then, the blank USB flash drive will appear. Select the drive, then click the "First Aid" button in the Disk Utility box that appears when you right-click the disk. Automatically, it will begin to address the problems. Just be patient and wait for it.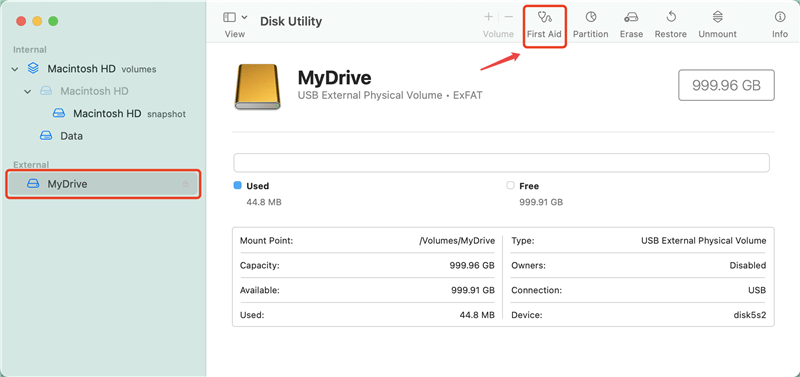 After the repair procedure, you can try accessing the external hard disk again.
5. Try on Another Mac:
If restarting your Mac or reattaching the disk doesn't initialize the disk, try reinstalling macOS. If you can access another Mac, you can see if the USB flash drive can be initialized by connecting it to that computer. If your Mac's internal hard drive isn't being initialized, you can test it on another Mac to see if it can be initialized there.
Recover data before or after Initializing USB flash drive on Mac
Data recovery software is able to find all existing files, deleted/formatted data or lost files from any hard drive or external storage device. Whether you have initialized the USB flash drive on Mac or not, you can use a data recovery application - such as Do Your Data Recovery for Mac to scan the USB flash drive and get all lost files back.
Step 1. Download and install Do Your Data Recovery for Mac, then open it from Launchpad.
Step 2. Select the USB flash drive to start data recovery.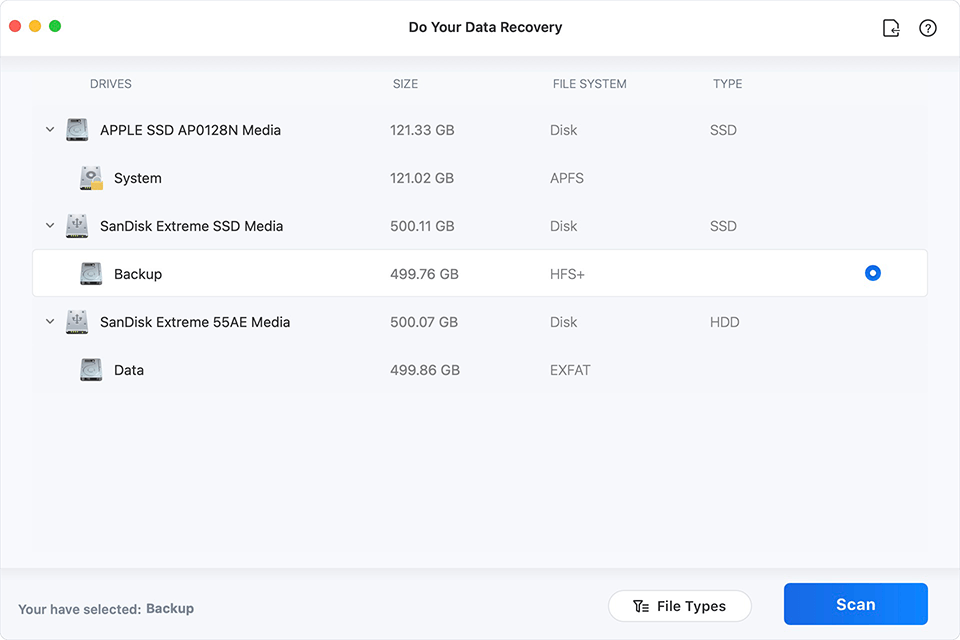 Step 3. Click on Scan button. This software will deeply scan the USB flash drive and find all existing data and lost data.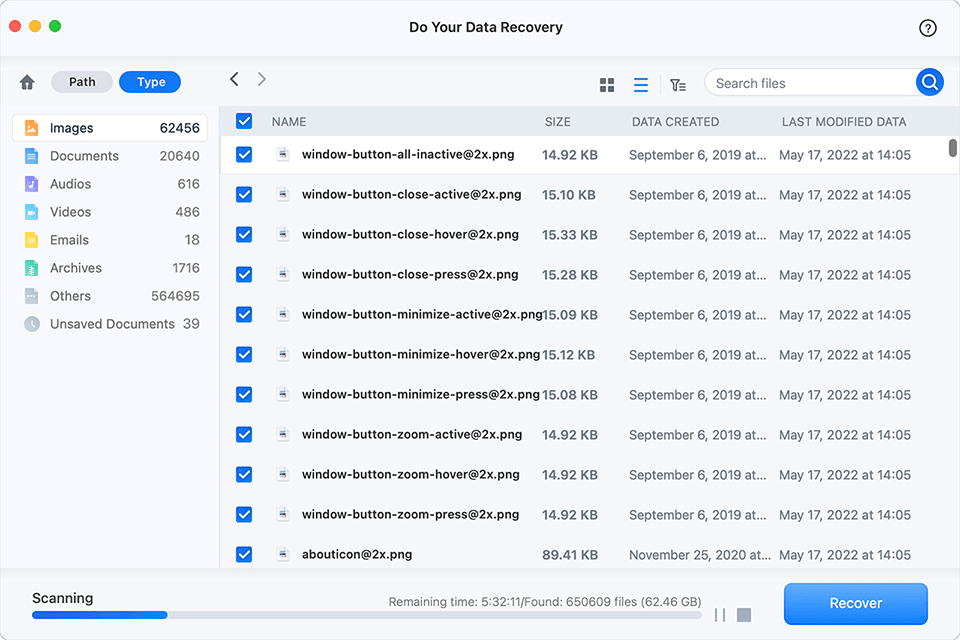 Step 4. Once the scan is completed, select the files you want to recover and click on Recover button to save them to your Mac.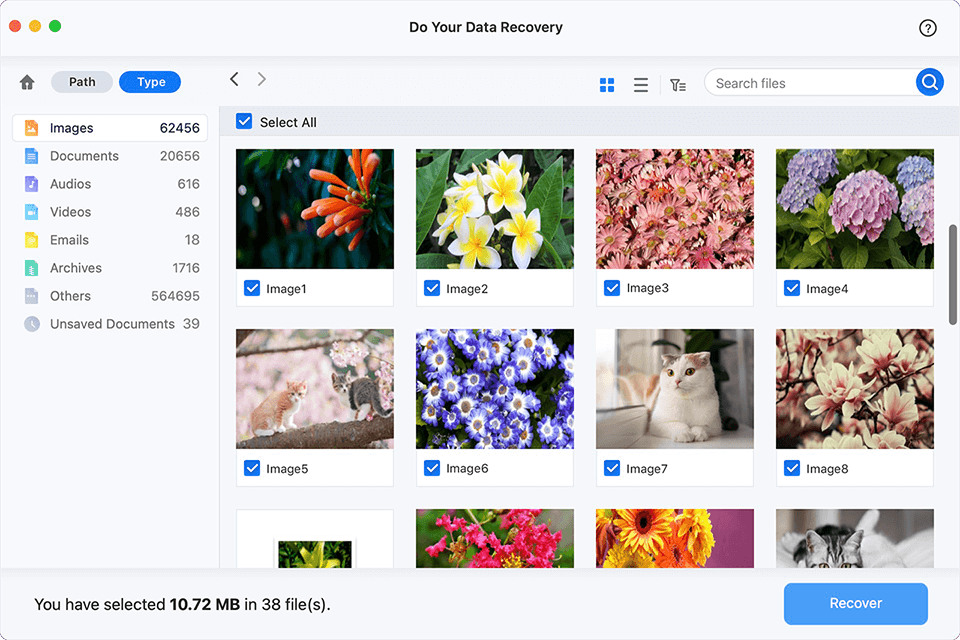 FAQs about USB flash drive not initialized on Mac
1. How to solve the issue: USB flash drive not initialized on Mac?
Here are some quick methods to fix this issue:
Reconnect the USB flash drive to your Mac (change USB port/cable or try the USB flash drive on another computer).
Click Initialize button when your Mac asks you to initialize it.
Use disk utility to erase the USB flash drive.
2. How to recover lost data from an initialized USB flash drive?
Download and install Do Your Data Recovery and then run it to scan the USB flash drive. It will find all recoverable files. You just need to select the wanted files and save them to your Mac.
3. USB flash drive is not mounting on Mac, how to fix it?
Open Disk Utility, find the USB flash drive and click Mount. If you still can not see the USB flash drive on the desktop or Finder, just open Finder settings to select External disks under General and Sidebar.
Conclusion:
If you can determine what caused your USB flash drive or external hard drive to become uninitialized, use one of the five solutions described above. You should be able to have your drive up and running again in no time. The secret is knowing how to use data recovery software like Do Your Data Recovery to retrieve files from an uninitialized external USB disk, even if you have lost access to it.