Installing Mac software is very easy. You just need to download from Mac App Store or download from other internet websites. But it is not easy to completely uninstall Mac programs. If you directly delete or move a program to trash, many associated files and junk are left on the Mac hard drive. To completely uninstall Mac program and remove related files, Mac uninstaller is necessary.
Powerful Mac Uninstaller
DoYourData AppUninser is an award-winning Mac uninstaller. It can completely uninstall software from Mac hard drive and clean up all leftover. Some Mac uninstaller only allows Mac users to uninstall applications that downloaded from Mac App Store. However, DoYourData AppUninser allows you to uninstall applications you downloaded from anywhere. It means you can uninstall the Mac App Store applications and the software you download from other websites. And it is very easy to use, you can easily uninstall Mac programs within easy steps. Here are the main steps.
Completely Uninstall Mac Programs
Step 1: Download and Install DoYourData AppUninser.
The installation file is very small. You can quickly download and install DoYourData AppUninser on your Mac. Then run it.
Step 2: Select the Programs You Want to Uninstall.
After running DoYourData AppUninser on your Mac, it will automatically list all the applications on your Mac. Select the programs you want to uninstall, then click on "Uninstall" button. DoYourData AppUninser supports to uninstall single Mac application and supports to uninstall Mac applications in batches – uninstall multi applications with 1 click.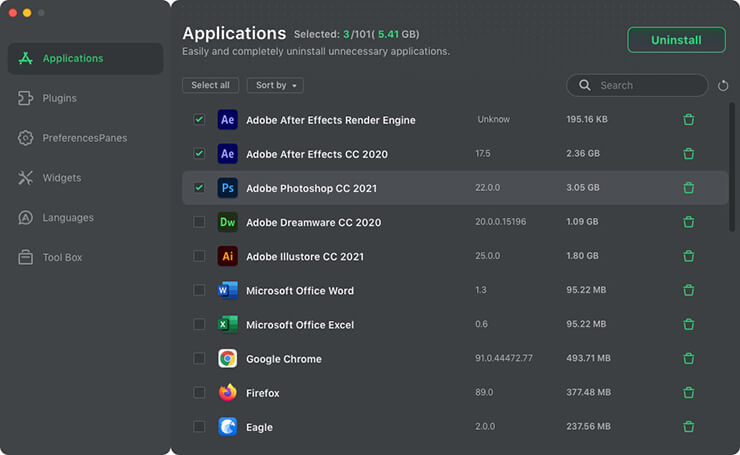 Step 3: Confirm Your Operation.
This step allows you to confirm the applications you are going to uninstall. After you confirm the uninstall list, click on "Uninstall" button to completely uninstall the selected applications and remove all the associated files.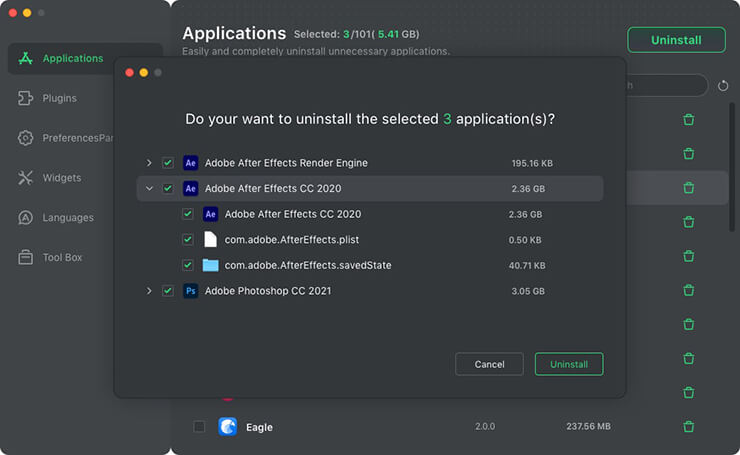 Step 4: Complete Uninstalling.
DoYourData AppUninser will completely uninstall the selected programs and remove all associated files.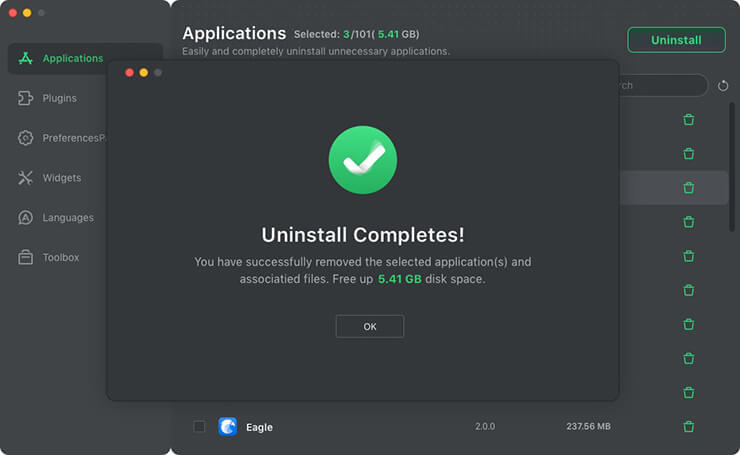 It is difficult to remove virus-infected, crashed or stubborn programs on your Mac. DoYourData AppUninser can help you solve these issues. It can remove the virus-infected, crashed or stubborn applications from your Mac. It completely uninstalls unwanted Mac programs and erase the associated files. You will reclaim precious disk space. Your Mac will run faster and perform better as you have uninstalled useless applications with DoYourData AppUninser.
When you use DoYourData AppUninser to uninstall your Mac program, it will delete all parts of the program and remove related files including app junk, app traces, register files, logs, etc. The disk space that occupied by the uninstalled program will be cleaned up. It only uninstalls the programs you have selected, and it will do nothing until you say YES.
"I would like to recommend DoYourData AppUninser to any Mac user. It makes Mac application uninstallation become easy and quick. So easily to free up GBs of disk space on Mac." – Jim Canda