You are a game lover. You have downloaded dozens of games on your Mac. But one day you find that your Mac gets slower and there is no available disk space for downloading other applications. Now you realize that you have downloaded so many unnecessary games on your Mac. You don't want to delete them one by one and you also want to delete all the associated files when you uninstall a game to free up more disk space. It sounds complicated. Now, smart Mac uninstaller can do all of these for you. It will help you easily and completely uninstall games on Mac and clean up all leftovers (such as app junk, register files, logs/caches, etc).
DoYourData AppUninser – Best Mac Game Uninstaller
DoYourData AppUninser is an all-in-one Mac uninstaller. It supports to completely uninstall all kinds of applications, plug-ins, widgets, games, etc from Mac computer. With smart design, DoYourData AppUninser can help you easily uninstall multi games and remove all associated files with only 1 click. It even can completely uninstall crashed or broken games from your Mac.
How to Uninstall Mac Games with DoYourData AppUninser?
DoYourData AppUninser is pretty simple to use. This smart Mac uninstaller can help you easily uninstall games on Mac and clean up all leftovers.
Step 1: Launch DoYourData AppUninser on your Mac and select the games you want to uninstall, then click on "Uninstall" button.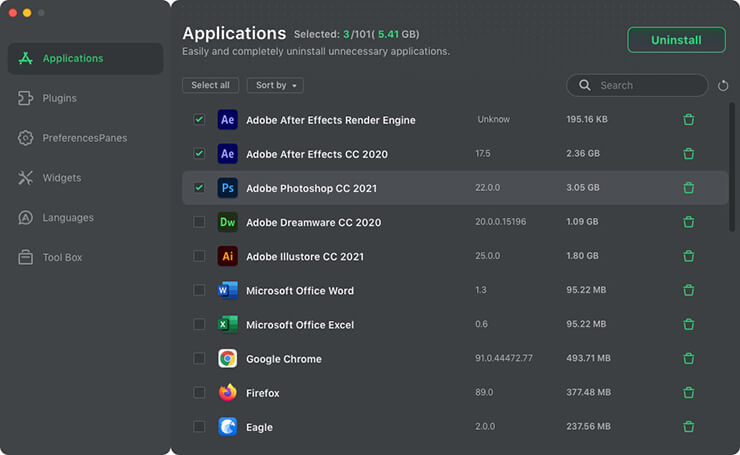 Step 2: Preview the games and associated files you will uninstall. After preview, just click on "Uninstall" button. DoYourData AppUninser will help you completely uninstall the selected games and clean up all associated files.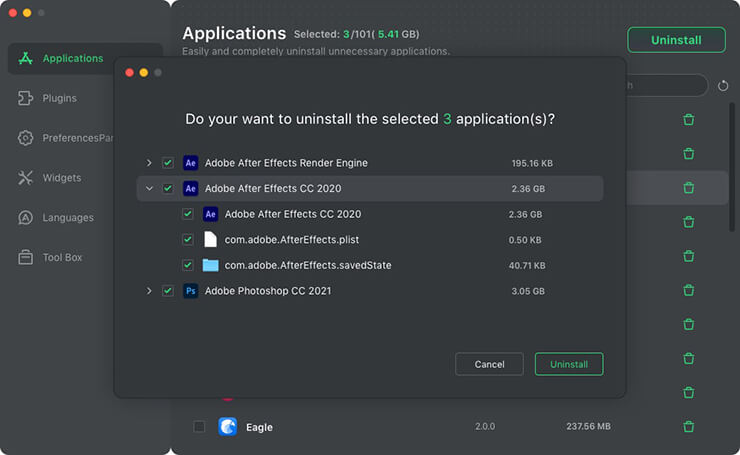 Once the uninstalling process gets finished, the selected games and all associated files will be removed from your Mac. You will regain all your precious SSD disk space. DoYourData AppUninser supports to uninstall the games you download from Mac App Store or third-party websites. Just try it. It also can uninstall other applications.