The log-in page is the primary gateway to your computer's most valuable and confidential information. When utilizing an iMac in your home office, you should always safeguard your data with a password, even if it never leaves the premises.
There are several uses for your Mac password. Besides letting you enter into your account, it also lets you unlock the screen if it has been locked by itself. System Preferences' Security & Privacy pane lets you activate privileges for specific applications.
The password cannot be totally disabled. However, you may configure your Mac so that you don't have to enter your password every time you open the screen. Here's how to disable your Mac's password. Turning off the log-in password on a Mac is easy if you follow these instructions. Let's get started without further ado.
How to Disable Password
There are three areas on a Mac where the password may be disabled:
Method 1: Booting Up
Automatic log-in is another name for this procedure, which lets you rapidly log in to your Mac by going straight to the desktop when it has started up. Changing users, administrative settings, or waking up from sleep all need the password. Before enabling automatic log-in, we must disable FileVault, a feature that helps safeguard your data. Here's how you can do it:
Visit System Preferences and choose User & Groups.
Click the lock and type in your administrator password to secure your account.
Go to Login Options and choose Automatic Log-in from the drop-down menu.
Choose an account from the drop-down menu and type in the password.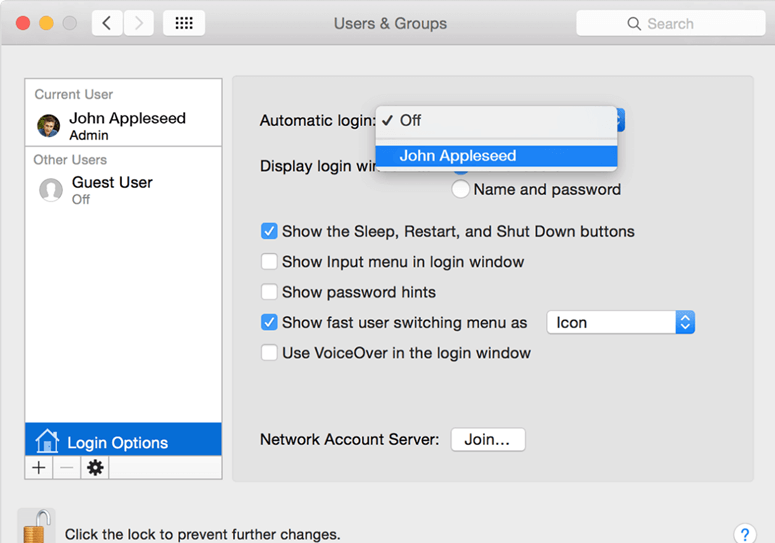 Method 2: Waking Up
In order to save energy and avoid screen burn, Macs go to sleep when not in use. A password is required to unlock a Mac after being put into sleep mode. This is a minor annoyance for some.
This may be especially aggravating for MacBook users, who have to input their log-in credentials each time their laptop is opened! Changing your Mac's Security & Privacy settings is all that's required to remedy the problem.
If you do this, you have the option of completely removing the log-in password or having the Mac prompt for a password every 5 minutes or so. Using the second option, you can put your computer to sleep for brief periods.
Use these procedures to turn off the password upon waking:
Go to System Preferences and choose Security & Privacy > General from the menu.
Enter your administrator password, if necessary, by clicking on the lock icon.
Disable automatic log-in by unchecking the box
Select your username from the drop-down menu for 'Automatically log in as:.'
Enter the administrator password and hit OK.
Uncheck the box next to "Require password."
Set your Mac's administrator password.
Turn off the screen lock or choose a period to do so.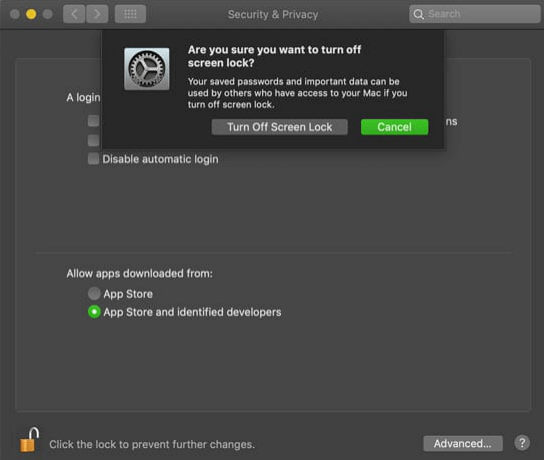 Decide whether or not you want your Mac's Keychain Passwords to be accessible to anybody who has access to your computer.
Method 3: Switching Users
You'll only have to deal with the password log-in when you wish to swap users or modify administrative settings, as the password log-in has been deactivated for booting and waking actions.
To fully remove the log-in password, you must eliminate the necessity to provide a password for user accounts. Enter with a blank password field will allow you to log-in without entering any password at all when your user account is configured to this configuration.
This feature is not accessible on earlier operating systems.
Enter your administrator password by clicking the lock icon in "System Preferences > User & Groups" and then entering your password.
Select your username in the left-hand column and click on the "Change Password" button.
Enter your previous password in the appropriate form on the next page, but leave the "New Password" field completely blank.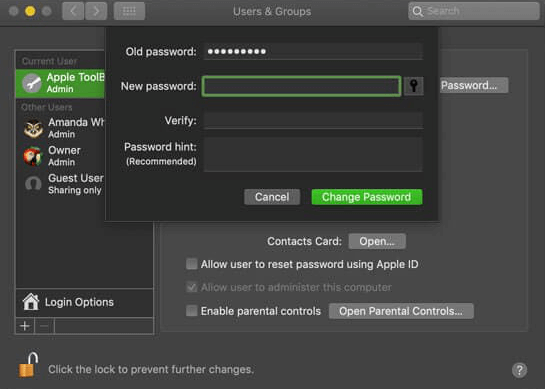 In order to change your password, hit the "Change Password" option and confirm that you're creating a blank one.
How to Change Your Mac's Password
It's not the same as deleting or deactivating your password. On certain Macs and some versions of macOS, you may just hit Return to log in or wake your Mac without having to enter a new password in the password field.
Look for the Apple symbol in the upper left-hand corner on your computer's desktop.
Select System Preferences in the drop-down menu.
Click the Apple symbol, then choose System Preferences.
Click Users & Groups.
Go to the Passwords tab.
In the Users & Groups panel, look for the lock icon in the lower-left corner.
The password for your administrator account must be entered here. (If you've never set one, you may leave the field blank and click OK.)
Click the Unlock button.
Click the Change Password button.
Then enter the password you use to access your Mac.
Enter your new password here.
To ensure that the new password is correct, type it in a second time.
You may use a hint to assist you in remembering your password in the future if you forget it at any point.
Click Change Password.
To prevent any additional changes, just click the lock button.
Your new password will be updated immediately. To log out of your Mac, you will have to enter the new password.
Conclusion
Whenever you log in or wake up your Mac from sleep, the password is automatically disabled if you complete the preceding instructions. The above techniques only work if you have administrator privileges on your Mac.
DoYourData Products
Clone HDD, SSD, Mac OS, external disk, USB drive, and more under Mac OS.
Free Trial