Quick Navigation:
Is it true that you have erased important photos from your new iPhone 13/ 13 mini/ 13 Pro Max/ 13 Pro Max? Are you trying to figure out how to restore completely lost photographs from your iPhone? If yes, don't worry!
This article will undoubtedly assist you in retrieving photographs that have gone from your iPhone. Here are the three easiest ways of doing so:
Method 1. Recover Missing Photos from iPhone 13's Recently Deleted Album
It is possible for pictures taken with an iPhone to be unintentionally erased, but this is not a cause for concern. You may be aware that Apple's Photos App may be quite handy in such circumstances. Recently Deleted Album can assist you in recovering deleted photographs from your iPhone.
Now, follow the procedures outlined below to restore any photographs that were accidentally deleted from the recently deleted folder:
To begin, open the Photos app and then select Albums > Recently deleted.
The deleted photographs will be shown here, along with the amount of time they have remaining until they disappear on their own.
Select the photo you wish to restore and then select "Recover" > then "Recover Photo" on the lower right of the screen.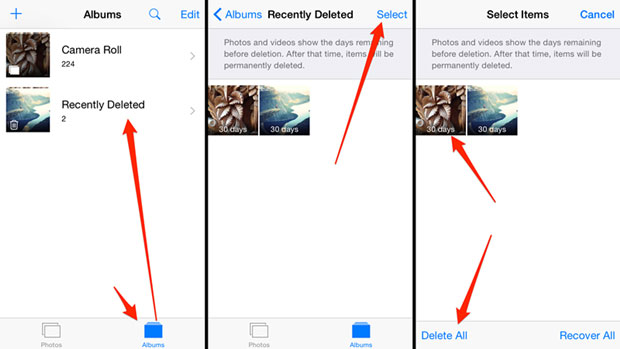 Method 2. Recover iPhone 13 Photos from An iCloud Backup
If you have been using an iPhone for a long period of time, you may be acquainted with the term "iCloud Backup." If you have used it to back up your photos, restoring them from this location will be straightforward.
You must activate this feature in order for all of your iPhone data to be backed up on a consistent basis. Follow the procedures outlined below to recover lost pictures from your iCloud account.
To begin, go to Settings > General > Reset > Erase All Content and Settings on your new iPhone and follow the on-screen instructions.
You will be able to proceed after your device has been restarted.
To restore from an iCloud backup, choose "Restore from iCloud backup" and enter the ID and password you used to create your iCloud account.
Select the iCloud backup file and then click on the "Restore" button to complete the process.
That's all; now just sit back and wait for all of your critical pictures to be recovered.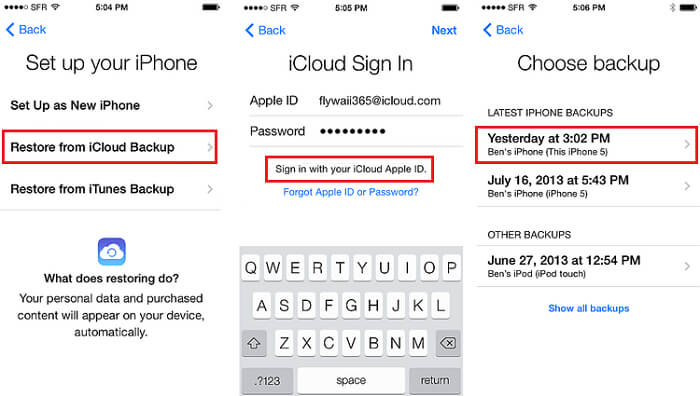 Method 3. Recover Deleted Photos from iTunes
If you have selected the sync option, all of your pictures will be synchronized from your iPhone to your computer, making it simple to recover them if you mistakenly delete them on your iPhone.
To begin, launch iTunes on your computer and attach your iPhone, which needs to sync pictures back. You can use a USB connection for this purpose. Now, wait for a short period of time until your device appears, and then choose it by clicking it.
You will find the "Photos" option under your phone's menu bar; choose it, and a "Sync Photos" page will appear, with the "Sync" button to be selected at the bottom of the page.
Sync pictures once you have double-checked what you want to sync and then click "Apply".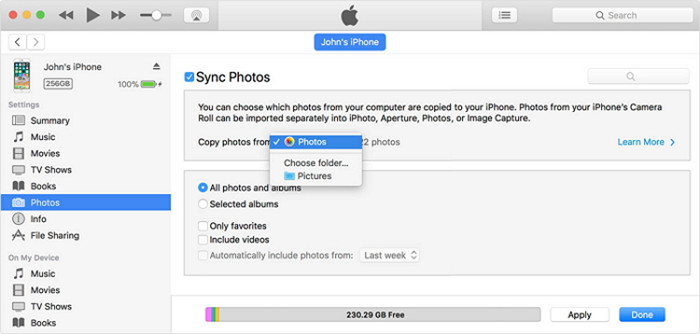 Method 4. Recover lost iPhone 13 photos with software
Do Your Data Recovery for iPhone is a powerful and easy-to-use iPhone data recovery program. It can help you scan the iPhone 13 device and quickly find all deleted/lost data including your lost photos.
Step 1. Download and install Do Your Data Recovery for iPhone on your computer and then open it.
Step 2. Connect your iPhone 13 to your computer so that it could be recognized by Do Your Data Recovery for iPhone.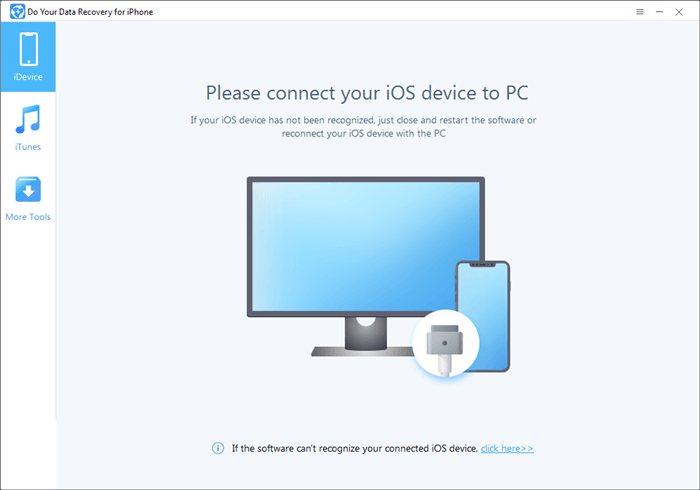 Step 3. Click on Scan button. Do Your Data Recovery for iPhone will quickly scan the iPhone 13 device and find all deleted/lost items.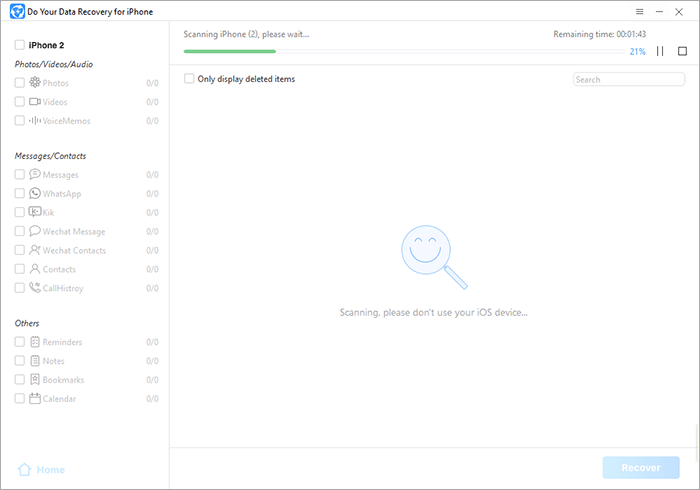 Step 4. Once the scan is completed, you can preview all recoverable photos. Then select the wanted photos and save them.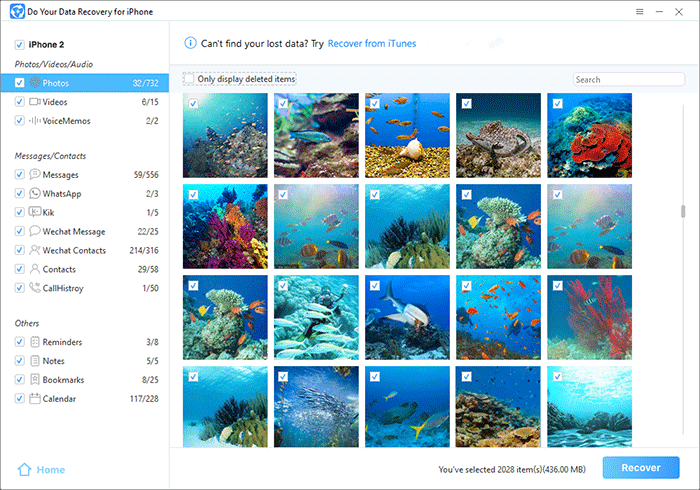 Summing Up
We are all aware that data may be lost from an iPhone or an iPad at any moment, but there is no need to be disheartened. It's a position that many people find themselves in, and there are remedies available. Whatever pictures you have inadvertently deleted or lost from your iPhone may be retrieved from the device.
I hope that the techniques described in this blog will be of assistance in resolving your data loss issue and that you will be able to recover permanently lost photos from your iPhone 13, both with and without a backup.