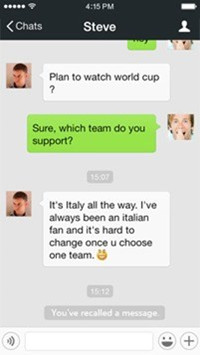 Hi, I deleted my WeChat chat history a few days ago. Is there any way to recover the deleted WeChat chats on my iPhone?
Losing messages on iPhone is a risk that some people encounter every time they use their devices. In particular, one can lose third-party data because of a number of factors, and it's the same for WeChat messages. The WeChat app allows you to stay connected with the world by sending text and voice messages. It also provides a good platform for communicating with your friends, colleagues and family members.
So, have you by mistake deleted all your WeChat messages from your iPhone and do not know how to recover them? Do not worry. Here we'll explain how to retrieve deleted WeChat chat history from an iPhone using powerful WeChat data recovery software.
How to Recover Deleted WeChat Messages on iPhone?
Do you know that you can easily retrieve your deleted WeChat chat history from the iPhone even if you have not made a backup? Some software has been put in place so that you are always able to recover your lost/deleted message from your iOS devices, even when you have not made a backup. One of the best software is the Do Your Data Recovery for iPhone and this article will explain the steps to follow to recover your deleted WeChat messages using Do Your Data Recovery for iPhone.
Many iPhone users do not know that even after deleting your messages they remain on your iPhone until they are overwritten. iTunes and iCloud will back up not only the existing but also the deleted data on the iPhone, but you just cannot see it. Do Your Data Recovery for iPhone is a software that offers an easy way to recover lost or deleted data from your iOS device, iTunes backup or iCloud. It has a variety of features that support its operation.
Steps to Recover deleted WeChat messages from your iPhone
Step 1: Choose a recovery mode.
First of all, download and install Do Your Data Recovery for iPhone on your computer. Then run it on your computer, select recovery lost data from iOS device.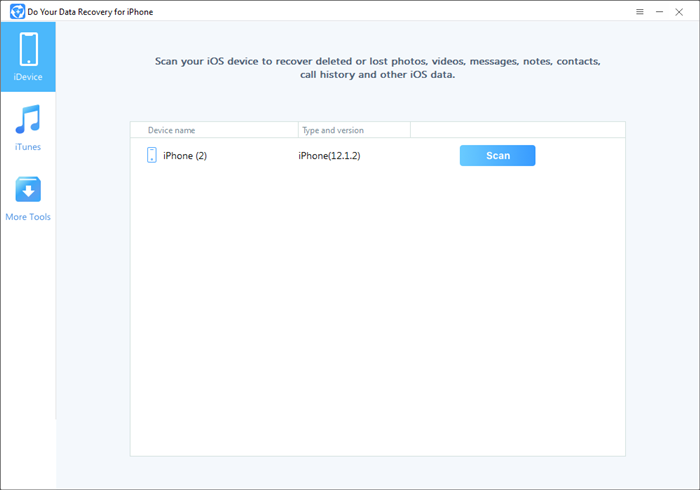 Step 2: Connect your iPhone to the computer.
Then connect your iPhone to the computer. The iPhone recovery software that you downloaded will detect your iPhone. Once detected, click "Scan" and iPhone recovery software will take some time to scan your iPhone. Generally, the scan time depends on the amount of data on your iPhone.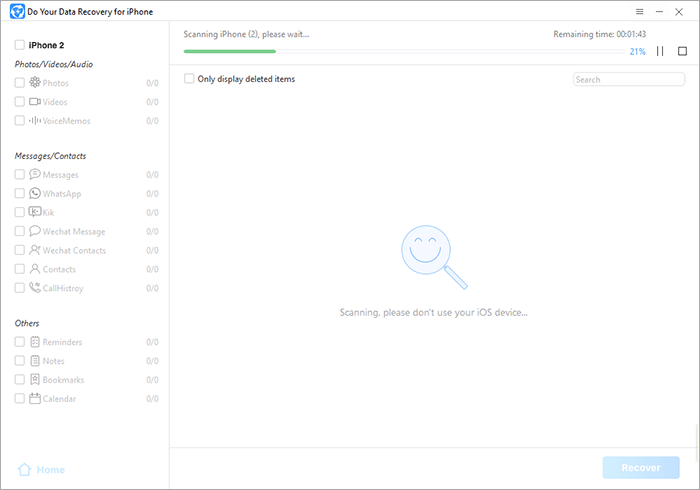 Step 3: Preview and restore WeChat history.
Once the analysis is complete, the results will be displayed by categories. Preview and select the message you want to restore from the WeChat history. Then click on the "Recover" button to save them on your computer. A small dialog box will open asking you to choose a location on your computer to save the recovered data. You can choose a folder from your computer and the recovery process will begin. After a few seconds, the recovery process will be performed.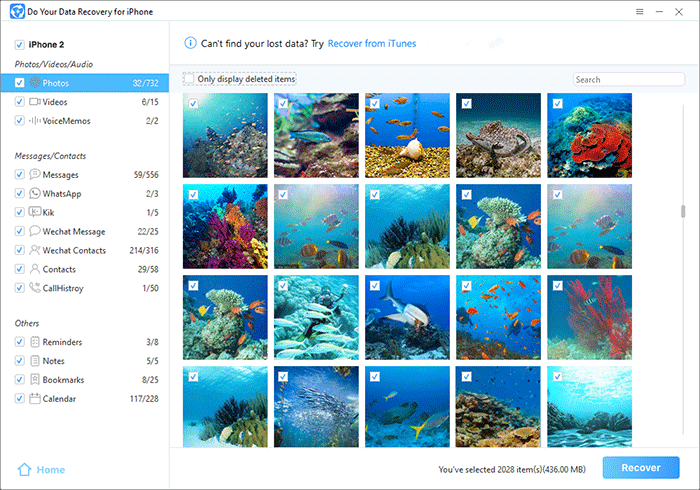 In conclusion, if you've lost some or all of the WeChat message history, you do not need to know about abstractions, iPhone recovery software will help you get them back with just a few clicks. In addition, iPhone recovery software allows you to retrieve the history messages from iPhone and other data from iTunes backup.
Do Your Data Recovery for iPhone is the best WeChat message recovery software for iOS users. It can be installed on both Windows and Mac OS computer. Just download and install it on your computer. Then connect the iOS device to your computer, run Do Your Data Recovery for iPhone to scan the iOS device to find all lost WeChat chat history and other files including photos, videos, contacts, iMessages, etc.