Summary:
Delete AutoCAD files on Mac? Can't find deleted AutoCAD files in trash bin? Don't worry, here is easy, safe and efficient method to help you restore permanently deleted AutoCAD files under Mac OS.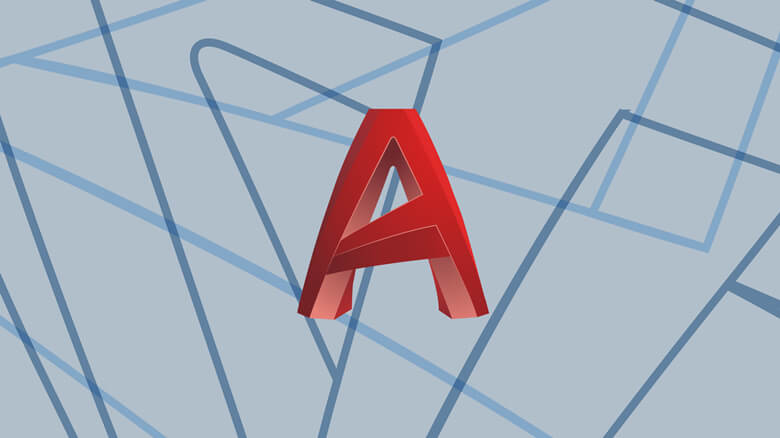 "How do I recover a deleted AutoCAD file on Mac?" It is common to see some users get their AutoCAD files deleted and ask for help online for retrieving the lost data.
Common Situations Call for Deleted AutoCAD File Recovery on Mac
As we all know, AutoCAD is a Computer Aided Design (CAD) software application used for designing 2D and 3D formats. Now, it is widely used by industries, project managers, engineers, architects, etc to create and modify various types of designs and textures. But just like any other types of files, AutoCAD files are prone to be deleted or get lost due to various reasons, for example:
Mac Computer or AutoCAD software suddenly crashed and deleted the unsaved AutoCAD you are working on.
Intentionally or unintentionally deleted one or more AutoCAD file but find you still need them later.
AutoCAD files get deleted after disk formatting.
AutoCAD files get deleted by unknown virus, spyware, malware or anti-virus software.
At most times, it takes immeasurable hours and even days of hard work for a designers to create a drawing, may be a painting, office work, 2D, 3D designs etc with AutoCAD tool. In this case loss of such drawing files can be can be maddening, especially when you don't have a valid backup in handy. This usually means that you will most likely need to spend the same amount of time recreating a same project again. This is simply unimaginable for most users!
If you are one of users who is troubled by the problem of AutoCAD files loss and looking for a deleted AutoCAD file recovery solution, here you come to the right place. No matter what reason caused the AutoCAD file lost, there is an easy approach to recover lost or deleted AutoCAD files. Next, we're about to show you how.
Tips to get a better deleted AutoCAD file recovery result on Mac
Before performing a successful AutoCAD file recovery, the very first thing you need to do is to stop using the device right away whatever you get your AutoCAD files deleted or lost on an external hard drive or on your Mac computer. This is the only way to protect the deleted AutoCAD files from overwriting and permanent deletion.
Recover Deleted AutoCAD Files on Mac with Do Your Data Recovery Software
Now, download and install this AutoCAD file recovery software on your Mac computer and learn how to recover deleted AutoCAD files using this tool with ease step by step.
Step 1. Run DoYourData AutoCAD file recovery software to start data recovery.
Launch DoYourData AutoCAD file recovery software on your Mac computer where you have lost the AutoCAD files. Here, if you lost AutoCAD files from an external storage media, please connect the device with the computer first before running the AutoCAD file recovery software, preparing the deleted AutoCAD file recovery.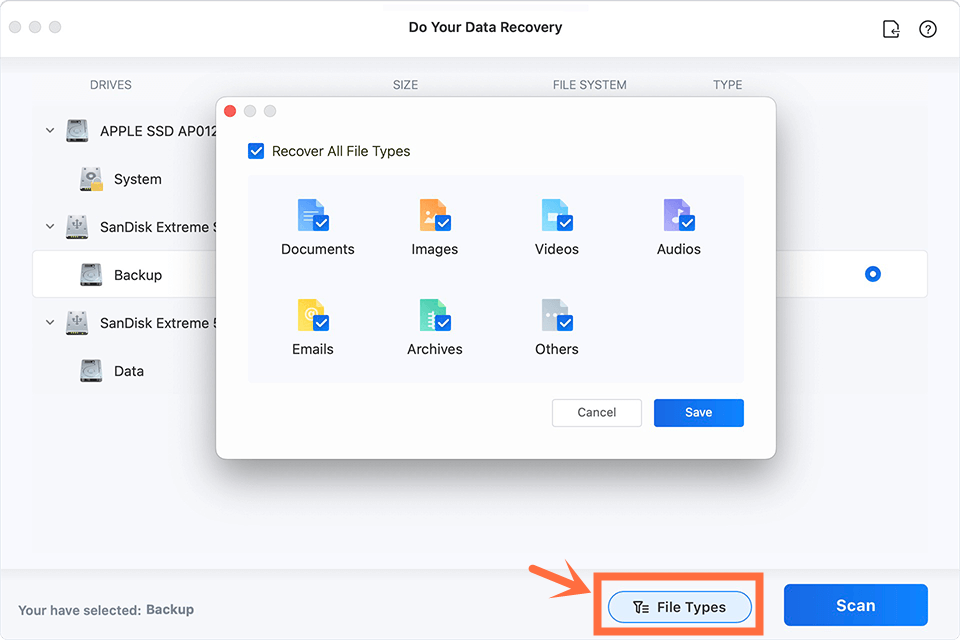 Step 2. Locate the disk where to recover deleted AutoCAD files.
In this step, all the disk partitions including the external USB devices will be listed. Choose the one where you get your data deleted or lost and click "Scan" to let DoYourData file recovery software to start finding lost AutoCAD files on the selected disk.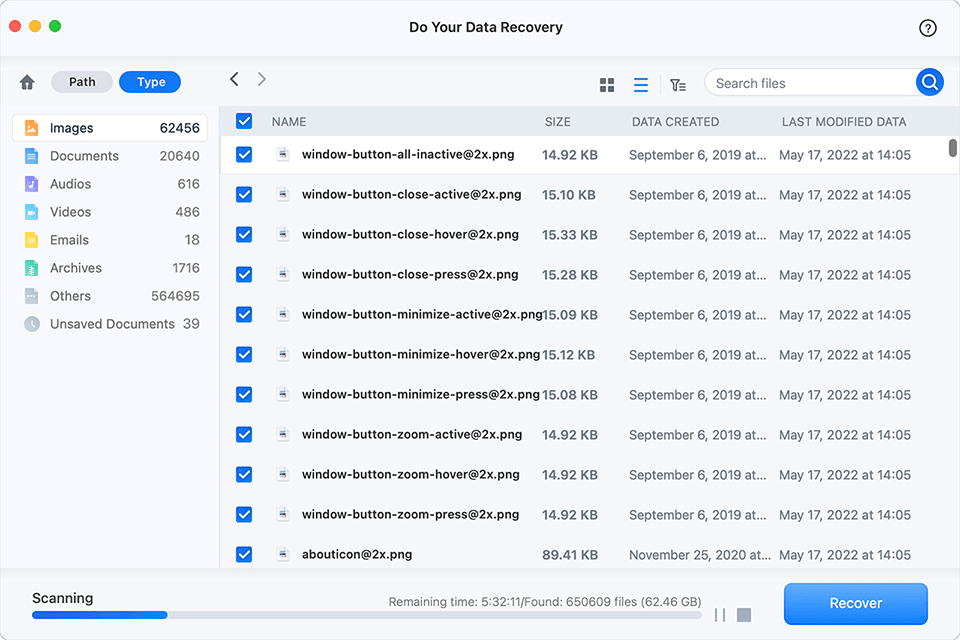 Step 3. Preview and recover the deleted AutoCAD files.
Scanning the entire disk will take some time. The AutoCAD file recovery software will have a progress bar, telling you how it goes on with the recovery process. When it finished, it will list all the found data. You are allowed to preview all the recoverable files. Check and choose the AutoCAD files you want to get back, then click Recover to save them to a secure location on your PC or external storage device.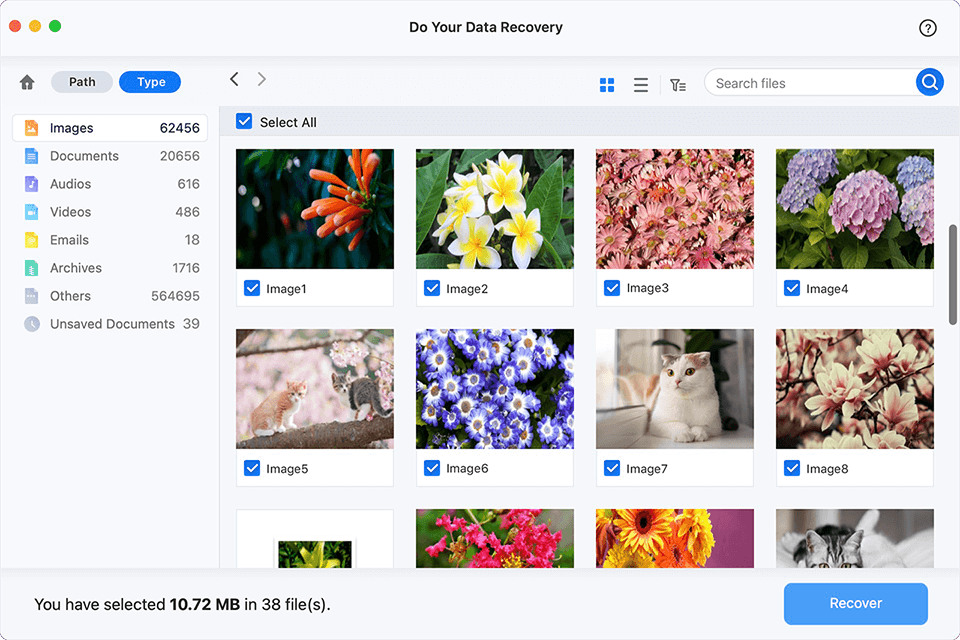 Useful Tips After Deleted AutoCAD File Recovery:
AutoCAD files cannot be easily recreated again after you get them lost and sometimes can not be recovered successfully if you get them overwritten by new data. So, we strongly recommend you to always have a backup on an external USB device or cloud storage. It is the best way to help you avoid this headache perfectly. Now start to back up all your important CAD files immediately with no hesitation, and then keep this good habit all the time.
If you lose important AutoCAD files on Mac, just immediately download Do Your Data Recovery to scan the hard drive and find all the recoverable files. This data recovery software also can help you recover deleted PDF files, Word files, Excel Files, text notes, images and videos on Mac. Download Do Your Data Recovery for Mac here: