This article applies to:
Do Your Data Recovery for Mac
Mac OS 11.0 and higher versions
Apple Silicon Chip Mac
It is recommended to share this article to your mobile phone before you restart your Mac.
If you are using Do Your Data Recovery for Mac to retrieve the lost files on a Mac with Apple Silicon Chip, you will receive a prompted message like below:
In order to obtain the authorization to scan and retrieve the lost data on an internal drive, Do Your Data Recovery for Mac requires the system extension to be enabled on your Mac. On all the Macs with Apple Silicon Chip, you will need to go to the Recovery environment to enable system extensions.
To do so, save all the works on your Mac and shut down the system. Then press and hold the Touch ID or Power button until you see the Option icon appears on the screen.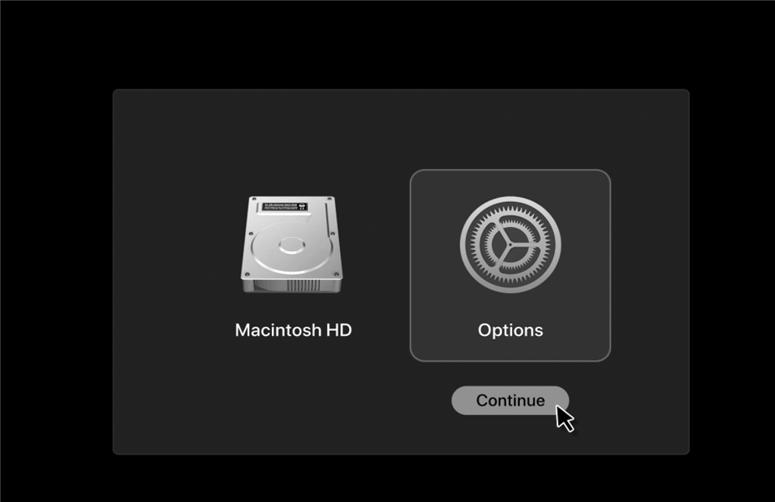 After this, you might need to select your Apple account and fill in the password to boot in Recovery mode. You will then get the following menu.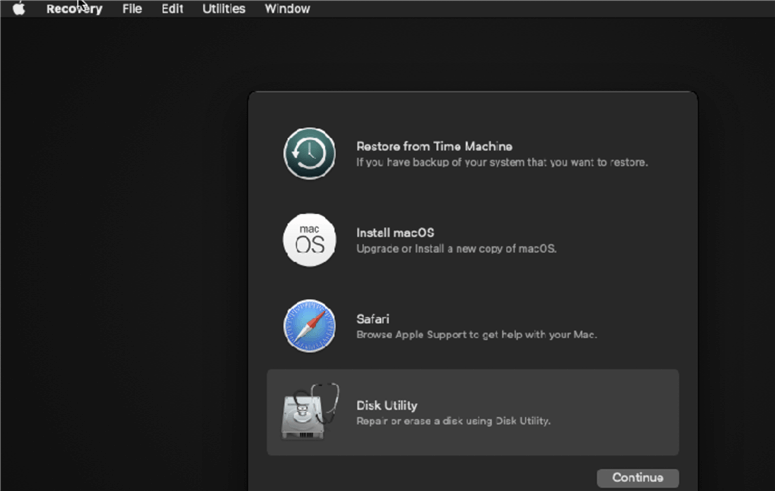 Click on Utilities from the menu bar. Next select Startup Security Utilities.
Select the drive where Do Your Data Recovery for Mac is supposed to be installed, generally it should be the Macintosh HD. Click the Security Policy button.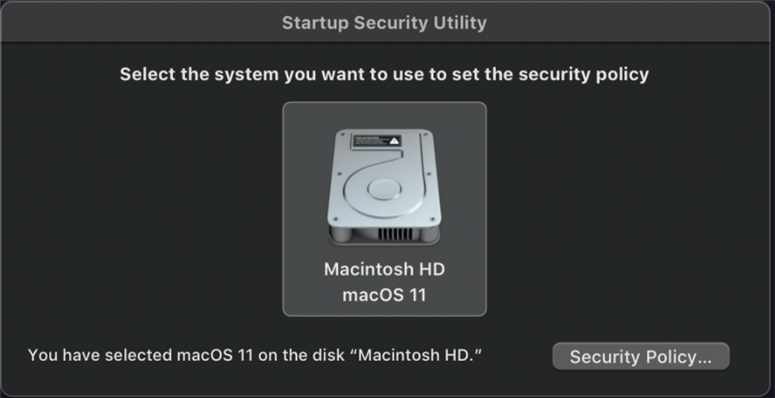 In the prompted window, the Reduced Security setting needs to be selected. Then check the allow user management of kernel extensions from identified developers. Click Ok to save your new startup settings. Then restart your machine.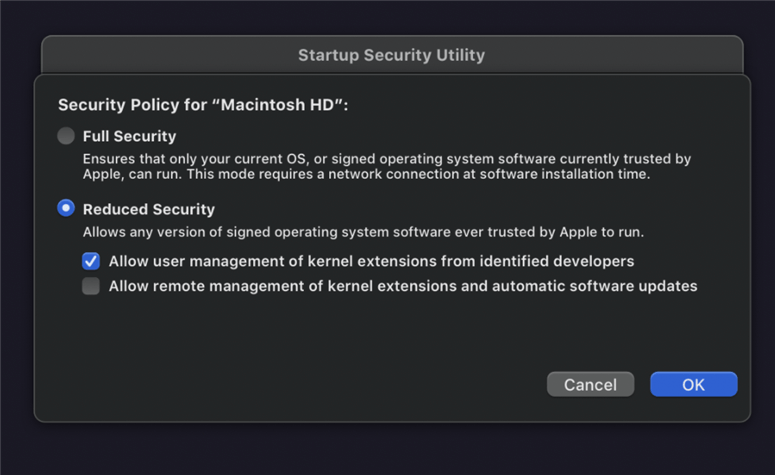 After your Mac restarts, run Do Your Data Recovery for Mac again. The General Security & Privacy page will be prompted automatically. If not, manually navigate to this page in System Preference. Click the lock icon at the Botton left corner and make sure that it gets unlocked. Enter the admin password when prompted. Next click the blue Allow button to accept the kernel extensions of Do Your Data Recovery Wizard for Mac.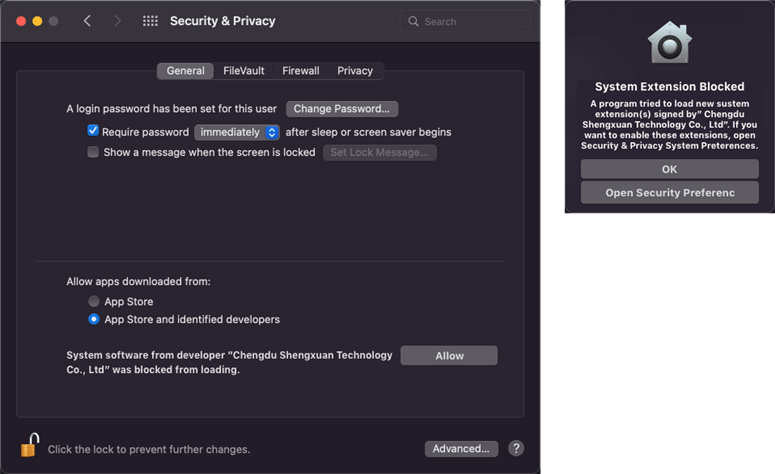 Another restart of the machine will be required after the last change. After restarting your Mac, you will be able to use the product to retrieve the lost files from the internal drive.
DoYourData Mac software are 100% safe and clean. If you have any question, feel free to contact us by sending an email to [email protected].