"What is SSD?" may be a valid question for you. You've come to the correct site if you're interested but have no prior knowledge of this topic. A solid-state drive (SSD) is a data storage device that doesn't need a power source to operate. Throughout this guide, you'll learn all there is to know about solid-state drives (SSDs).
Quick Navigation:
What Is A Solid State Drive (SSD)?
Solid State Drive is the full name of this device. Hard disk drives and solid-state drives (SSDs) are both types of mass storage devices (HDD). A solid-state drive (SSD) is a computer storage device that does not have any moving components.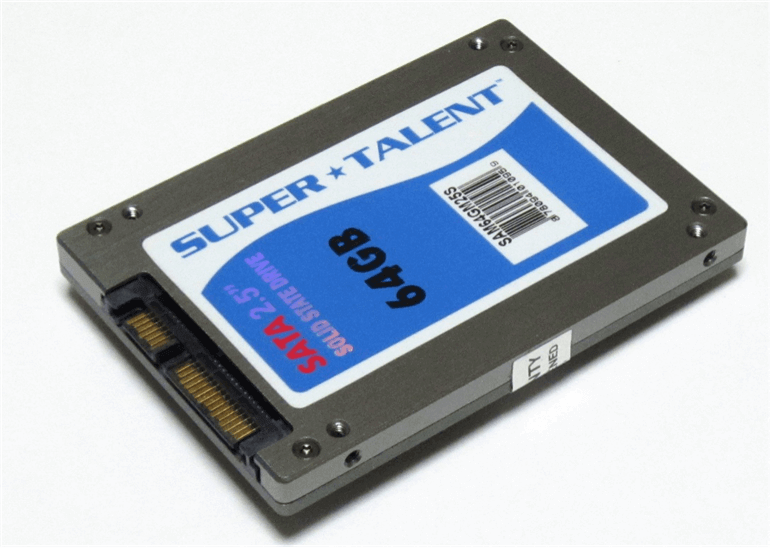 SSD drives, which are short for solid-state drives, are created without the standard spinning disk drive and moveable hard disk heads that are used to read and write new information to the disk, as is the case with regular HDD storage.
One of the reasons SSDs use less power is because they save data in flash memory rather than via a physical writing process.
A Brief History Of Solid State Drive
It wasn't until the 1980s that the makers of SSDs started to contemplate using flash memory in their products. Early SSDs utilized EAROM, while later models also utilized RAM. It was either too sluggish or too volatile in both media.
In the 1990s, when flash-based solid-state drives (SSDs) became popular among computer users, everything changed. SSDs, despite their superior performance, remained prohibitively costly until the decade of the 2010s, when they finally became widely used.
According to IHS, by 2012, SSDs had just 6% of the PC storage market. That all changed very quickly when the cost of products dropped. SSDs have overtaken HDDs in the market because of their superior performance and lower pricing.
How A Solid State Drive (SSD) Works
SSDs, like hard drives, can store vast amounts of data for lengthy periods, whether or not the computer is powered on. A solid-state drive (SSD), which is comparable to a USB flash drive, has no moving parts.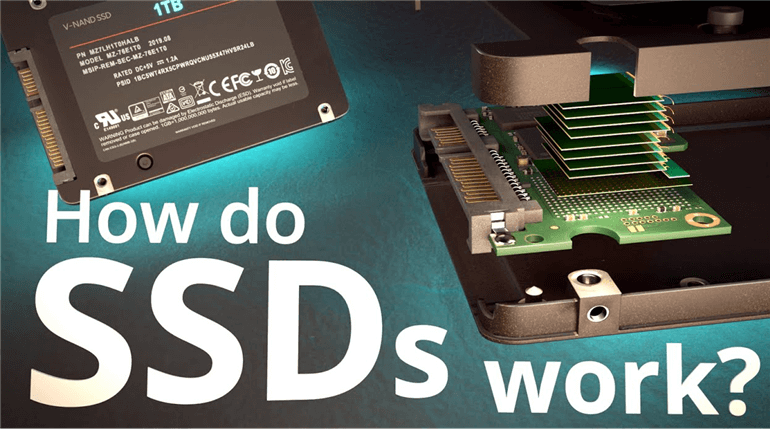 Solid-state drives (SSDs) store data on flash memory chips instead of a rotating platter (sometimes referred to as NAND flash memory). The memory found in a smartphone or tablet is similar to that found in a USB flash drive.
A controller chip is also included in an SSD, in addition to the memory chips. SSDs are able to locate requested data in nanoseconds, thanks to the controller, which keeps track of where data is stored on the device.
SSD Form Factors
All-solid-state drives are determined by three variables, which include their size, interface, and how much space they take up in a computer.

2.5-Inch SSD
SSDs typically have a 2.5-inch size factor, which is compatible with the drive bays of the majority of laptops and desktop PCs. The 2.5-inch drive has become the standard for all HDDs and SSDs since many people are replacing their hard drives with solid-state drives.
In order to make a move to a more powerful drive as simple as possible, they have been designed to reduce the need to change the connected interface cables.
mSATA SSD
mSATA refers to a tiny SSD form factor. mSATA solid-state drives are one-eighth the size of a standard 2.5-inch drive and are intended to be inserted into an mSATA socket located on the motherboard. Ultra-thin and small devices, as well as PCs, employ mSATA drives.
M.2 SSD
M.2 is the smallest form factor for solid-state drives (SSDs), and its dimensions are comparable to those of a stick of gum. M.2 SSDs plug into a special M.2 socket on the motherboard and are intended for tablets and ultrabooks with little available storage space.
Why Are Solid State Drives Better Than Hard Disk Drives?
We are now at the storage drive wars, so let's get started. Many data centers and cost customers still use spinning disks, but the trend is turning towards SSDs. Because this is the reason:
SSDs outperform outdated hard drives in terms of read/write speeds by a wide margin. An SSD can read data 10 times quicker and write data 20 times faster than an HDD since it does not have moving components. A normal SSD needs 500 MB/s to copy data, while the HDD requires anything from 30 to 150 MB/s.
Hard disk drives (HDDs) use a lot of electricity because of the many mechanical processes they need to function. SSDs, on the other hand, are more power-efficient and last longer on batteries.
Solid-State Drives (SSDs) are more heat-resistant than hard disk drives (HDDs), which reduces the system's overall performance.
SSDs are more durable than HDDs since they have no moving components. Compared to HDD, it's more dependable, doesn't vibrate, and can withstand shock.
SSDs are more efficient than HDDs in terms of weight since they are lighter than HDDs.
Conclusion
However expensive your computer is, the hard drive will always be the slowest component. A 600 MB SATA SSD is still a long way off from other hardware components that can transport 20-30 GB per second.
Consequently, a faster NVMe SSD is definitely the greatest investment for a new pc and a superb update for PCs and Macs.
DoYourData Products
Permanently delete data from any device or disk to prevent data recovery.
Free Trial