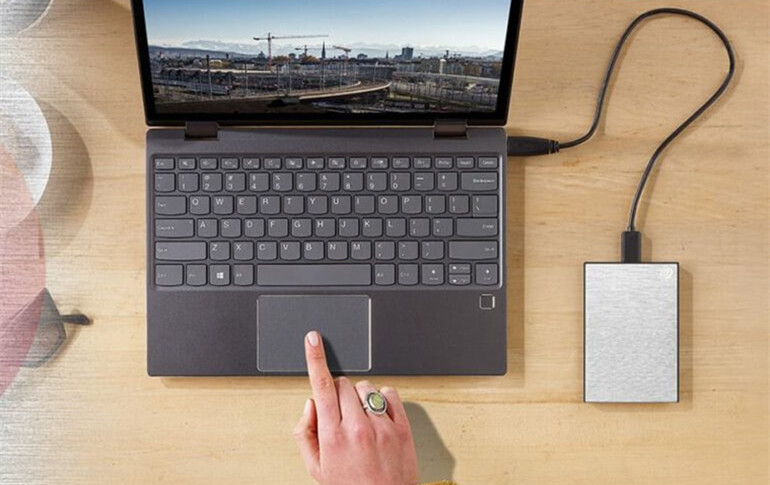 The external hard drive is a very popular invention of the current era where it has made it possible to protect terabytes of data in a portable fashion. The data stored on an external hard drive can be easily transferred to a computer. But, like many other tech pieces, external hard drives can also face problems in their lifespan.
They can get corrupted, face some virus attacks, and can take physical abuse before they stop working normally. But on top of these issues, a user can also happen to delete the data by performing an accidental format on the external hard drive. This results in the loss of important data stored on the drive. So, in this article, we are going to talk about the top 5 external hard drive data recovery software, based on our custom research, that can help you out in your moments of crisis.
Different Types of Hard Drive Failures
Before we head towards the main part of this article, there are some cases that we would like to present in front of our readers to make them better aware of external hard drive problems.
Sometimes, your external hard drive can not be detected by your PC. This can happen for a number of reasons. As most external hard drives are encased, it can be the fault of your hard drive's casing. So, try to replace its casing and reconnect. This must solve the problem for you.
If the above method does not work for you then maybe, it is because of the faulty USB port of your PC. Try to connect your hard drive to another port or another computer for further verification. If your hard drive still does not connect, it means that your hard drive is faulty and there is probably nothing that you can do about your data inside that external storage. (Guide: fix unrecognized external hard drive.)
Before we proceed ahead to our list of top 5 external hard drive data recovery software, we would like to advise that please do not copy and paste new data after you have lost your previous data in the external hard drive as it can render the data recovery from your external hard drive near impossible. Hence, it is tipped to leave your drive as it is right after you have lost your data because of formatting or corruption so that the recovery software can do its job.
Top 5 external hard drive data recovery software
The first name in this list is Do Your Data Recovery. DoYourData is a name that has emerged in the last few years when it comes to data recovery solutions. It can recover data from HDDs, SSDs, Macs, PC, laptops, USBs, and more. It can help you in the recovery of your data in case you have lost it because of a virus attack, accidental file deletion, format, sudden crash, and some other reasons.
DoYourData also supports many file types such as photos, videos, documents, emails, etc. The external hard drive brands that are supported include Seagate, Toshiba, Samsung, ADATA, and more.
Pros: Supports all file types and multiple brands; Even the free version comes with a limit of up to 1GB.
Cons: This software can't recover lost data from CD/DVD.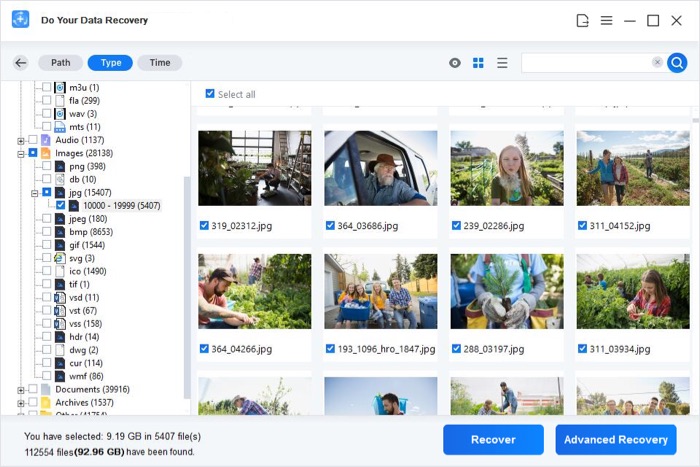 This is the second product in our list of top external hard drives. Stellar data recovery can recover different types of files such as lost documents, photos, videos, and other file types. It can recover data from all types of hard drives and even, Stellar claims that it can recover data from SSD storage as well. Other supported devices include memory cards, RAW storage devices, etc.
Stellar also asserts that it can help the user recover data in case the hard drive is corrupted and even if it is formatted. It also sorts the search results for the ease of the user.
Pros: Comes with 2 scan modes for easy recovery; supports a vast variety of devices including camera/mobile phone memory; Recovers data from corrupted, formatted, and even encrypted devices.
Cons: Stellar mentions the free download option to only scan and preview the lost or deleted data; for further process, the user will have to choose from 3 premium packages starting from $29.99.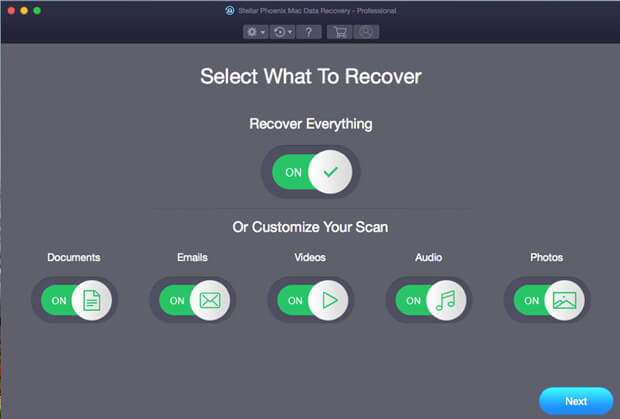 Another software that has made to this list is Advanced Disk Recovery software. Like other software, it also supports file types such as photos, videos, documents, audio, and more. The company also claims that it can recover the data no matter the reason behind the loss of data.
It also supports external hard drives, memory cards, and even SSDs. Furthermore, it has 2 scan modes to scan the lost files.
Pros: Supports different file types and different file-lost scenarios.
Cons: Like other software, this one also seems to be prone to imposing limitations to its free version users.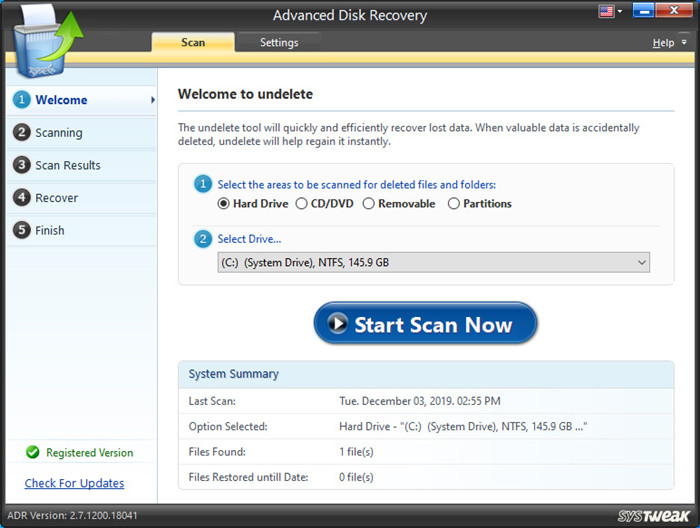 The fourth name in this list is Wise Data Recovery. It is another solution to recover the lost data of many types such as photos, documents, videos, email, etc. It includes the data recovery from different drive types such as external hard disks, USB drives, Mobile phones, and more.
Wise data recovery claims to support 1000+ file types and can recover the data in case of permanent deletion, accidental deletion, etc.
Pros: Has a free version that can do a quick scan of your recently deleted files.
Cons: For deep scans, you will have to buy the premium versions that start from $44.96 a month.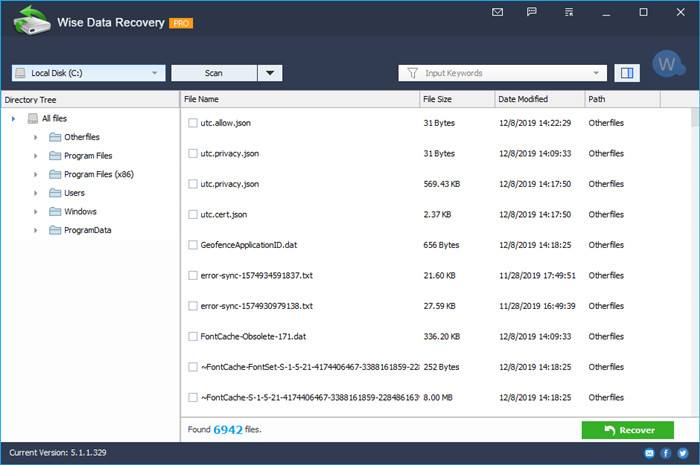 The final name in this list of our top 5 external hard drive data recovery software is Disk Drill. Disk Drill can recover any kind of deleted data such as documents, media files, etc. It can recover data from different devices including SSDs of different brands such as Samsung, Seagate, Toshiba, etc. Other devices that are supported by this software are USB Drives, Digital Cameras, SD Cards, and a few others.
Pros: The free version supports file sizes of up to 500MBs.
Cons: If your file size is larger than 500MB, then you may need to consider the Pro version that starts at $89.00.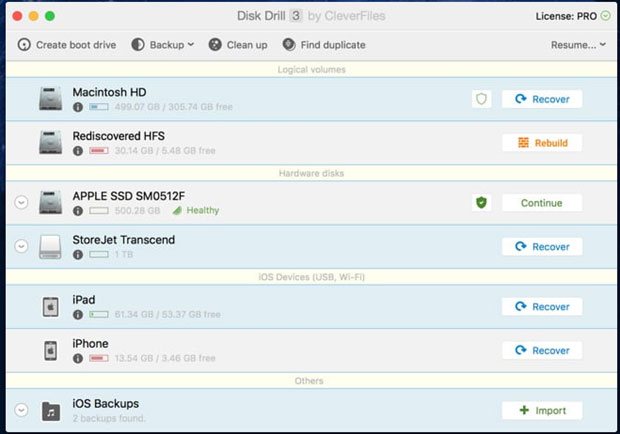 So, this was the list of the top 5 external hard drive data recovery software based on our research. When you lose important data from your external hard drive, just choose one of them to quickly get lost data back.
---
Easy steps to recover lost data from external hard drive
Do Your Data Recovery is the top 1 external hard drive software. It supports to recover lost data from any type of external HDD or SSD and digital device. It not only can recover deleted files from your external hard drive, but it also supports to recover formatted, inaccessible and corrupted data from your external hard drive. Follow the steps below:
Step 1. Download and install Do Your Data Recovery on your computer. It is fully compatible with your Windows or Mac OS. Then plug your external hard drive into your computer.
Step 2. Open Do Your Data Recovery, then select the external hard drive to start data recovery.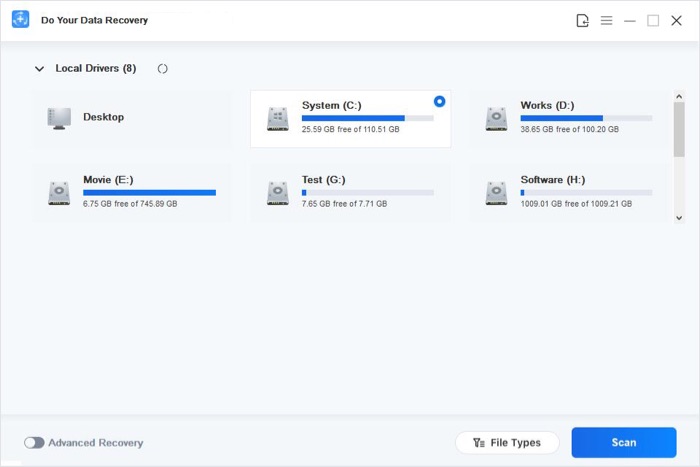 Step 3. Click on Scan button. Do Your Data Recovery offers two recovery modes: quick mode and advanced recovery mode.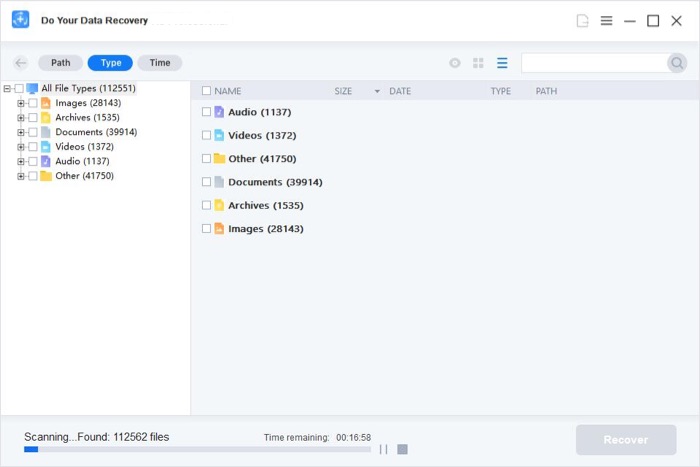 Step 4. Once the scan is completed, you can preview all recoverable files. Then select the wanted files and save them. If the quick recovery can't find all lost files, just try advanced recovery mode to find much more lost files.