"If you have deleted a very important Microsoft Word document, how can get it back?" Many computer users are facing the problem: losing important Word document due to right-click deletion, Shift + Delete or emptying the recycle bin. It is so desperate when the critical Word document gets lost. There are many ways you can try to recover deleted Word document by yourself. To ensure a 100% lossless & effective data recovery of deleted Word document, we will give a complete easy and powerful solution in this article. Just read on.
When you delete a Microsoft Word document, it will not get lost permanently. Rather, it is hidden by system waiting to be overwritten. Before the disk space of the deleted Word document file is overwritten by new files, you stand a good chance to get it back. And you should not write new data to the drive you delete your files before getting the deleted files back.
Recover Deleted Word Document with Data Recovery Software
The most affordable DIY way to recover deleted Word document is using data recovery software. Data recovery software will undelete the deleted Word document with lossless quality, and the method is safe, convenient and fast. Losing a 20-pages Word document that you have writing for one week is a very painful thing. So immediately finding the right data recovery software that can recover your deleted Word document is the most important thing. However, we can remove your worries. DoYourData data recovery software is a very powerful data recovery tool that can easily and quickly restore deleted files or folders.
DoYourData is very easy to use, even the most novice can easily use it to recover deleted Word document. It offers both quick scan and deep scan to help in recovering lost data under different data loss situations. Follow the four simple steps to recover your deleted Word document.
Step 1: Download and install DoYourData on your computer.
Clicking on the following download button to get installation file and install it on your Windows or Mac. If you are going to recover your deleted Word document from a storage device like USB drive, just connect the storage device with your computer.
Step 2: Select the hard drive.
After installation, you can run DoYourData on your computer. The first thing is selecting the hard drive where you delete your files as the target place to start recovery.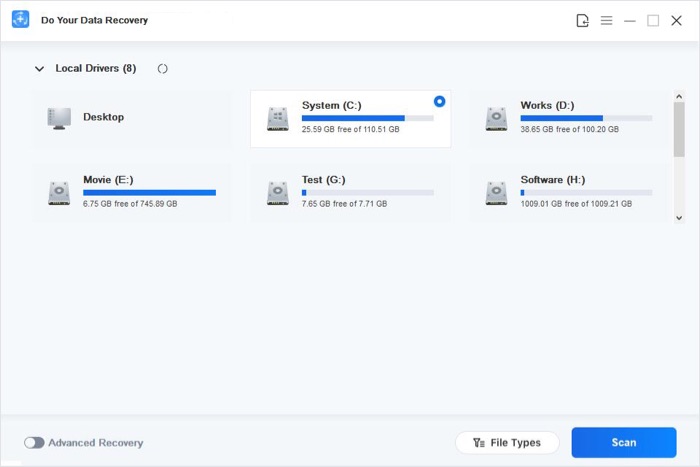 Step 3: Select file types and scan your hard drive.
Select the file types you want to recover. If you only want to recover Word document, just select "Documents". Then scan your hard drive.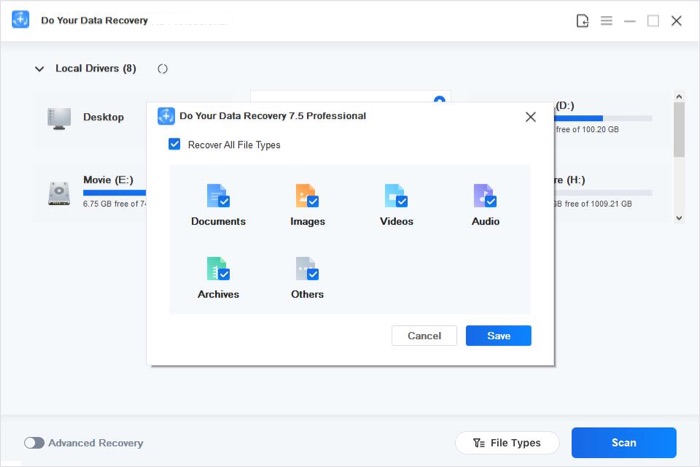 Step 4: Preview the files and before recovery.
Before you save the Word document, you can preview it to check its content.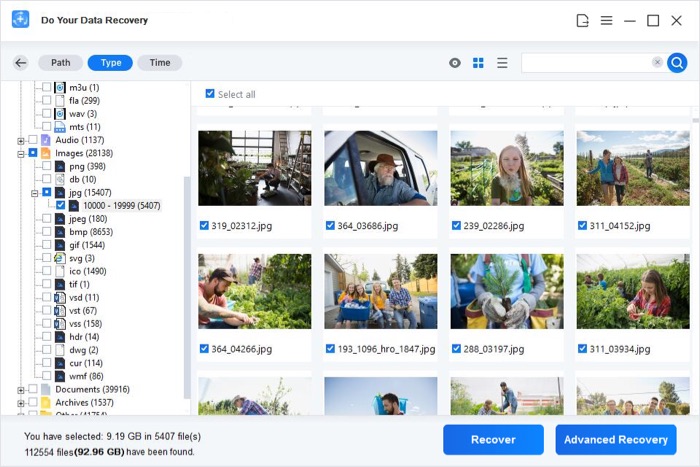 It is the fast way to recover deleted Word document (.doc / .docx) with DoYourData data recovery software. You can get back your files within a short time. Don't waste your time to try other unsafe methods, just download and install DoYourData as soon as possible to scan your hard drive/device to get your Word document back.