"About 2 hours ago, I accidentally deleted a Webcam videos while attempting to rename this file. By the time I realized the mistake, this video file had disappeared from my computer. Is there any deleted file recovery solution or data recovery tool that can help me get back the lost data?"
3 Ways to Recover Deleted Webcam Videos on Computer
Accidental deletion is one of the main reasons for data loss. It happens on different users now and then. What's worse, there is no efficient way to avoid this malfunction until now. But fortunately, there are several possible ways to recover deleted files from PC.
Next we'll introduce how to recover deleted webcam videos on computer using all these 3 ways step by step in different data loss scenarios.
Recover Deleted Webcam Videos from Recycle Bin
At most times, when you choose to deleted a file on your PC, it will be moved to the recycle bin first in case that you want to retrieve them later. So, Whenever you find you mistakenly deleted a important file on your PC, the first place you can try to retrieve them back is the recycle bin. To do this:
1. Double-click Recycle Bin, then you can see all the deleted files.
2. Find out the webcam video files you want to recover. If there are too many files in the Recycle Bin, you can try to reorganize them by the information such as their original location, the time and date of deletion. It will help you find the files you want quickly.
3. Right click the file and choose the "Restore" option. It will recover the deleted webcam video files from Recycle Bin to the original locations.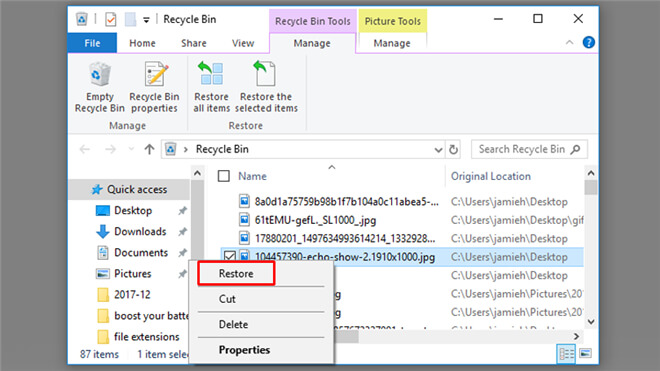 NOTE: THIS METHOD WILL NOT WORK to rescue your webcam videos or other files in 2 situations.
1. You shift deleted the webcam video. In the case, the deleted file will be permanently deleted from the computer other than moved to the recycle bin.
2. You emptied the recycle bin after carelessly deleted the webcam video.
Recover Deleted Webcam Videos via File History
Another way you can try is to recover deleted webcam video on computer via File History which is a handy backup feature built-in all recent versions of the Windows operating system. Once you have enabled this feature in advance, you can restore deleted files from previous backup.
1. Right click the folder where saved the deleted webcam videos and click "Restore Previous Versions" option.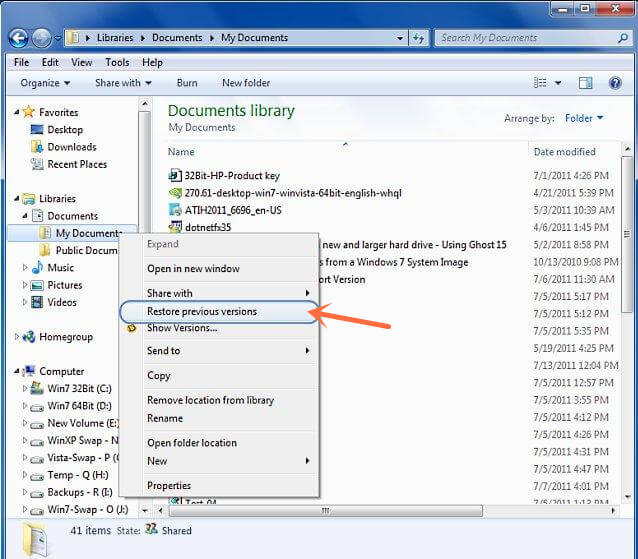 2. Choose a version of the folder before the webcam videos was deleted and click "Open". It will open the folder where you can view all previous files.
3. Browse to the webcam video files that was deleted and select "Copy" to copy it back to your computer.
NOTE: THIS METHOD WILL NOT WORK if you don't activate File History before or you are trying to recover a shift deleted file.
Recover Deleted Webcam Videos using DoYourData Deleted File Recovery software
If all the above 2 ways failed to recover your deleted webcam videos, the last method you can try is to use a deleted file recovery software. Here, Do Your Data Recovery with powerful data recovery capacity is our recommendation. Just 3 simple step, it will help you get back your lost data.
Step 1. Download and install Do Your Data Recovery on your computer.
Step 2. Run DoYourData deleted file recovery software to start webcam video recovery.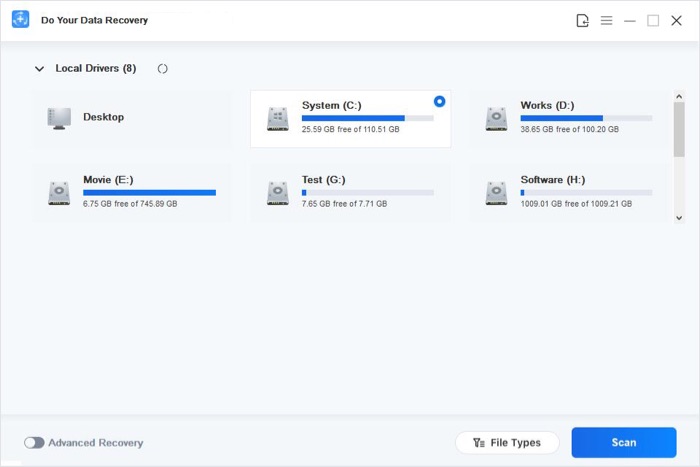 Step 3. Select the disk partitions where you deleted your data, then click "Scan" to let the deleted file recovery software to start finding the lost webcam videos.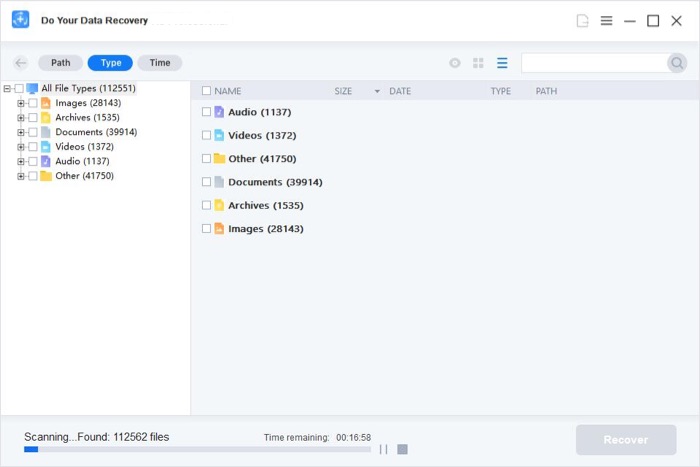 Step 4. After the scanning process, you can preview all the recoverable files. Check and choose the webcam videos you want to get back, then click "Recover" to save them to a secure location on your PC or an external storage device.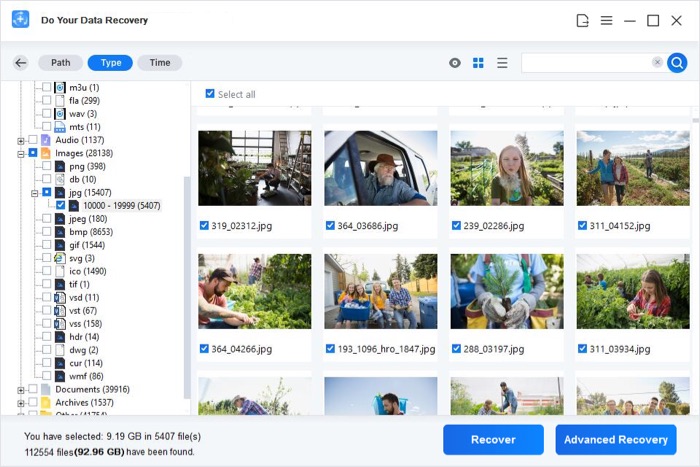 Conclusion
Always keeping a back up of your data on different locations, maybe an external hard drive, a memory card or cloud storage is the best way to prevent important files from data loss. Now, take immediate actions!
Download Do Your Data Recovery: