Windows 10 Photos Lost Trouble
Have you ever thought about one day that your precious photos all get lost in Windows 10 and what will you do to recover lost photos from Windows 10? And how many of you know what may cause your precious photos lost in Windows 10?
Usually, if users are not familiar with Windows 10, data like photos may get lost very easily. And accident deletion, formatting, improper operation or even virus attack can also cause photos lost problems. So when problems occur, what methods can ordinary Windows 10 users take or apply to recover those lost photos from Windows 10? How? And does there exist any photo recovery software that can solve such a trouble?
Recommended Photo Recovery Method for Windows 10
When you happen to get photos or other important data lost in Windows 10, do remember to stop using the computer immediately so to avoid data entries being overwritten by new data. What's next?
After doing so, you are supposed to find solution or method to perform Windows 10 photo recovery. But how? If you do not want to get data and photos restored at some small data recovery shops, the best way for saving money, data security and energy is to find professional photo recovery method for Windows 10. How to find such a tool then? DoYourData software can help. Do Your Data Recovery Professional supports helpless Windows 10 users to restore whatever they lost in their computer. How to use it?
Steps to Perform Windows 10 Photo Recovery
Free download this software, and follow next 3 steps, you will get every precious and even memorable moments are back.
1. Download and launch the software, select the hard drive where you lost photos to scan.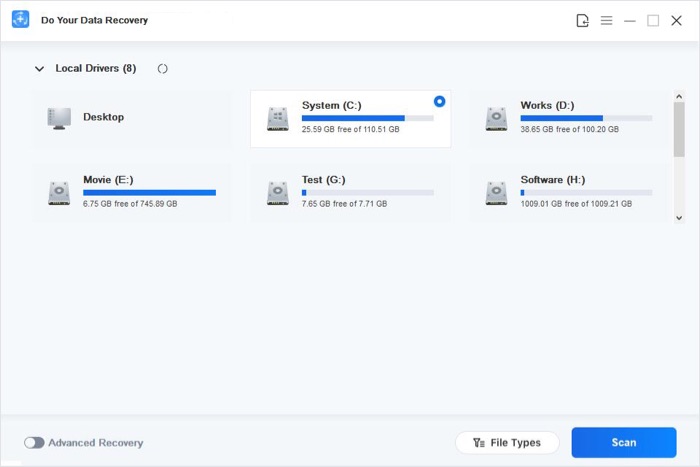 2. Select file types that you want to recover, select 'Images' to recover lost photos from Windows 10 hard drive. Then scan the hard drive.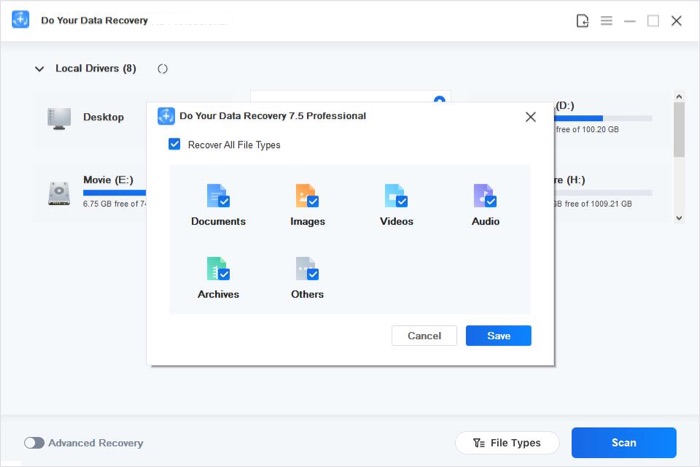 3. Preview and choose photos to save at a safe spot.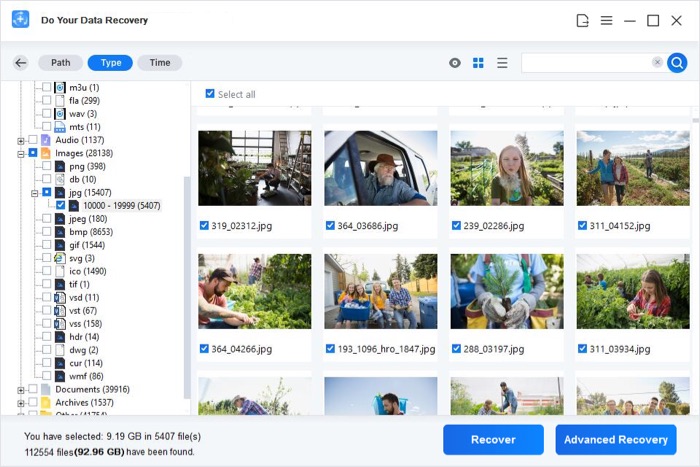 To effortlessly restore lost photos in Windows 10 is that simple. Let DDo Your Data Recovery software helps. See the whole process is that simple and easy.