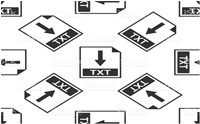 It is common for TXT files to be deleted, when we are using computers with Windows or Mac operating systems. For example, the TXT file is very useful to help us save text messages within it. Recovering the deleted files after emptying the recycle bin from our computer can be a big task, for this, there is a solution that will grant you to know how to recover permanently deleted TXT files, in an easy and fast way.
Easy solution to recover permanently deleted TXT files
When the recycle bin has not been emptied, we can easily recover all the files we delete without the need for special tools or programs. However, when the recycling bin has been emptied it is there when a type of tool is necessary for the recovery or rescue of those files that were permanently deleted, we have to resort to third-party recovery programs, such as DIY data recovery software. This program is called "Do Your Data Recovery Professional". It is one of the highest quality software in the recovery of data either in TXT or other files in these cases. You could recover these files that were deleted from the recycle bin on Windows or Mac.
This software can help you easily and quickly recover permanently deleted TXT files from PC/Mac, hard drive, USB flash drive, external hard drive, memory card, Server system, etc. It even can help you recover permanently deleted TXT files from formatted or crashed hard drive/device. This DIY TXT file recovery software is pretty simple to use. Just follow the steps below to recover all permanently deleted TXT files.
Step 1: Select location to scan.
To start, select the location where the TXT files were deleted to start the rescue or recovery of them. All partitions, losses and connected devices will be reflected in the interface. You must choose the one where you want to recover the deleted data, once you have selected the location you must click on the "NEXT" button.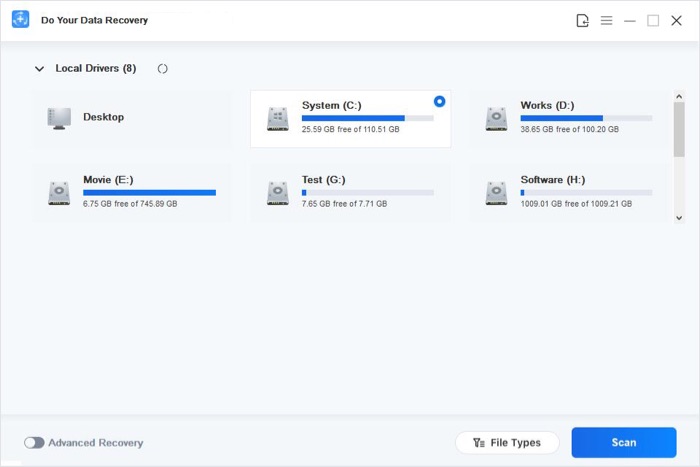 If you have a storage device connected, whatever the deleted data is recovered and it does not appear in the interface, you must ensure that it is well connected. If it is properly connected and fixed on your USB terminal and does not appear, try changing it from port.
Step 2: Select the file to recover.
You will see on the screen that all files are selected by default. If you wish to recover one or a certain number of files which require recovery, select the ones you need to recover. This way you can save time and get better results in terms of scanning.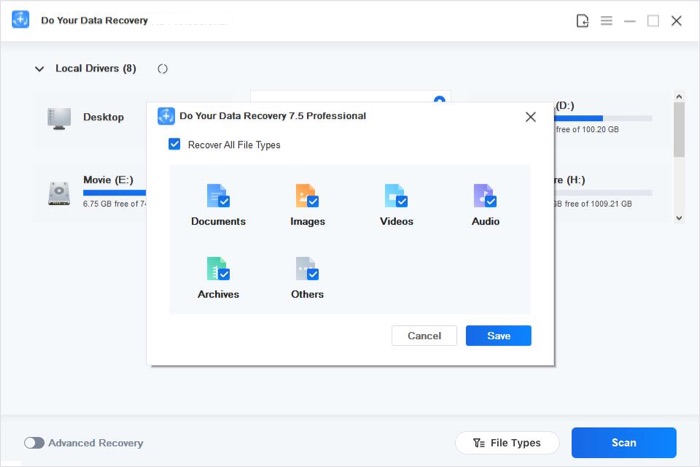 Step 3: Preview and recovery or rescue of lost files.
After the scan is complete with either the advanced or fast recovery options, all found files will be displayed in three categories: Type, time and route. You can preview all the images, videos, TXT or PDF documents, as well as other files before being recovered by the software. Once you see or locate the file or files that you want to recover, you must click on "RECOVER" so that they are saved on your computer and the task is completed.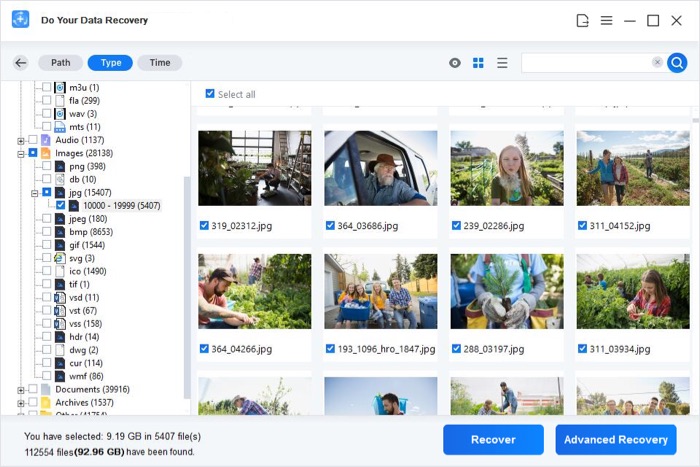 It is very easy to recover permanently deleted TXT files with Do Your Data Recovery. If you have not found all deleted TXT files after quick scan, just try advanced recovery mode to find more deleted TXT files.