It is very easy to download videos files from website by using video download software or web browser. When the downloaded videos were deleted, you have two options to retrieve them. First of all, you can try to re-download them from the internet. Otherwise, you could recover them by using data recovery software. In this article, we will show the second option – recovery downloaded videos from your hard drive after deletion or history cleanup.
Here some situations that you lose your downloaded videos:
Directly delete the downloaded videos, or move them to recycle bin; empty the recycle bin.
If you are cleaning up the download history the download software or web browser will ask you "do you also want to delete associated files", if you click on YES, the downloaded videos will be cleaned up with your download history.
The partition which you store in your downloaded files is deleted, inaccessible or crashed.
Format you hard drive without backing up your videos.
When the videos are deleted/erased while you are cleaning up your download history, the videos can be recovered by data recovery software. DoYourData is one of the most powerful data recovery programs. It can recover deleted downloaded videos from PC, Mac or storage media. The method is very easy. The software will scan your hard drive and list all the lost files for you to recover.
Three Steps to Recover Deleted Download Videos
After you delete the downloaded videos from your hard drive, you'd better don't download new videos before you get the deleted videos back. Just immediately download and install DoYourData on your computer to quickly recover the deleted download videos.
Step 1: Select Hard Drive To Scan.
Where you stored your downloaded videos, where you deleted your videos? Select the hard drive where you lose your videos to start recovery.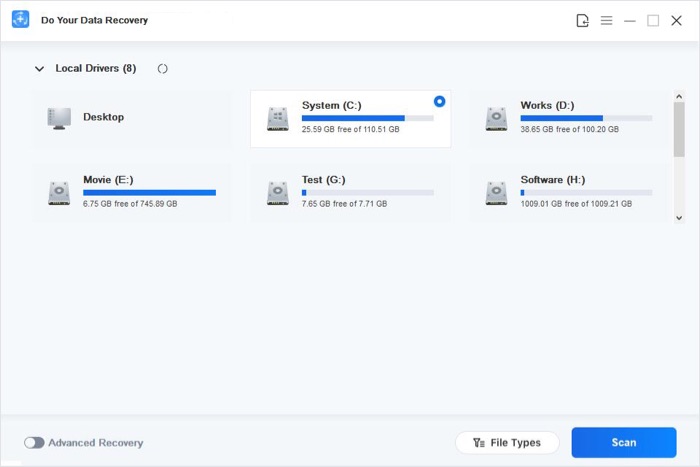 Step 2: Select File Types.
DoYourData can recover all types of lost files from your hard drive. To get a focused scanning result, just select "Videos". Then click on "Scan" button to scan the hard drive.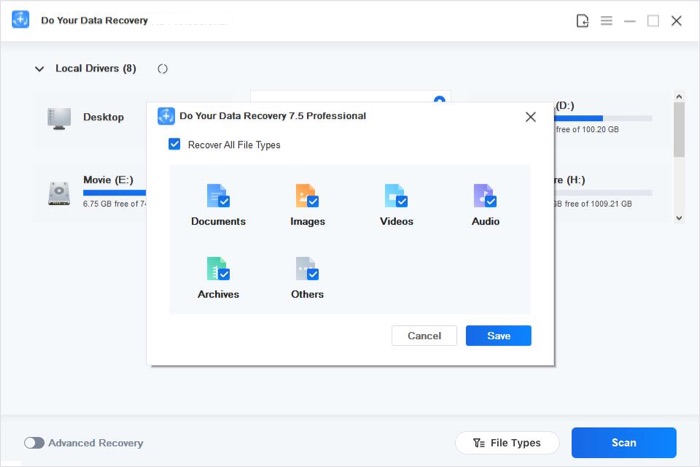 Step 3: Recover the Videos.
After scanning, the software will find all the videos on the hard drive. Just select the videos you want and save them to your hard drive. If you couldn't find your lost videos after quick scan, click on "Advanced Recovery" button to re-scan your hard drive deeply.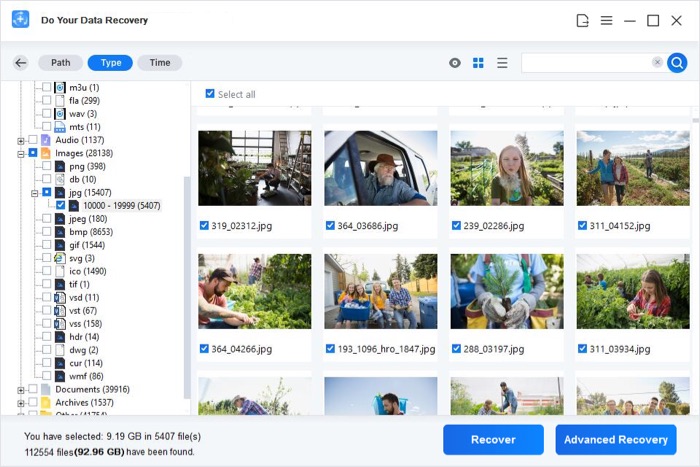 The video downloader will help you quickly download videos from youtube, facebook, twitter or other websites. When you clean up your download list, you'd better don't select "delete associated files". If you have deleted the videos from your hard drive, you can follow this guide to recover the deleted download videos. DoYourData also can recover other files on your hard drive including photos, music, audio, archives, documents, emails, etc. It is very powerful and very simple to use.