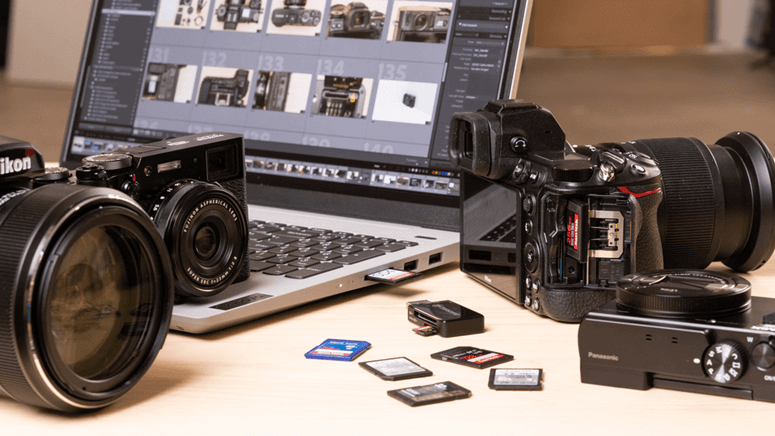 With the help of a digital camera, you may take pictures, stream live, and use other essential household equipment. This item is absolutely necessary because it allows you to keep precious memories. You must inspect for flaws or defects that can occur in digital cameras to ensure that it functions effectively and doesn't desert you when you require it. In order to tackle the difficulties on your own, you actually need to know the solutions as well.
If you have a digital camera and have used it for a while, you must be familiar with the issues and mistakes listed below. The frequent camera issues and solutions described below will be very helpful to you if you have never had any issues or are a newbie.
The most frequent troubles with digital cameras include lens, shutter, battery, software, SD card, and many others. Repairing or correcting a digital camera's fault is highly expensive (sometimes expensive than camera itself). Before replacing your camera or taking it to a repair shop, you might attempt a few tips and tactics.
For your convenience, we have listed the most typical issues with digital cameras along with their fixes below:
Battery issues
Short battery capacity is another problem that affects digital cameras frequently. If your camera stops working after only a brief period of use, there may be a problem with the adapter or the cells. Examine the instruction book or handbook to make absolutely sure you are using the proper batteries. Additionally, test your charger to make sure it is operating properly. Check the charger port, charging cable, and other components. A specialist should be contacted if the issue continues.
There are a lot of people who complain about battery issues. It's true that battery issues can cause problems for people who use digital cameras.
Make sure the battery is completely charged first, and make damn sure the charger is functioning by periodically checking the light. Make that the battery contacts are clean and functioning correctly. If it needs cleaning, wipe it down with a dry towel. You may also use a can of pressurized gas.
Second, the handling heat of various batteries varies. If your camera won't turn on in a high or low temperature, try turning it on in a regular temperature after 30 minutes.
Fuzzy images and videos
The appearance of fuzzy images and movies on digital cameras is one of the most frequent issues. This can be the result of a broken lens or a malfunctioning camera. To do this, first check to see whether the lens is filthy, then check to see if the camera is not set to macro. Additionally, motion or motion-related hazy photos may occur, so try clicking again when the object is still. Additionally, the visual digital magnification needs to be disabled. If the issue still persists, you must seek assistance from a specialist.
Sluggish cams
If your camera seems to be operating slowly and taking a while to snap images, there may be one or more issues. This might be caused by shutter lag, which is common. To fix this problem, you must first half-press the camera to provide the camera time to set up and correct the focus. This ought to address the issue.
A memory card issue
Memory card issues may also be causing troubles for the camera. Memory cards seldom malfunction, but if they do, it's probably because of serious violence. Make sure to format your card rather than removing any material before using it for the first time. Don't format it on the laptop; format it in the camera. Things like speedier loading and operation can be helped by structuring. You must check that the side tab on your card is in the unlock configuration if it has been secured.
Fixing a Wet Camera
Since anyone may handle a camera incorrectly, it is a relatively common problem. You may lose your dslr by accident in river, Sea shoreline front, jacuzzi, Water Park or just in water will harm camera.
You must wait for the camera to totally dry in order to solve this issue. The camera might or might not get repaired and recover depending on how much water gets inside. The first thing to keep in mind is to "not turn on your camera." After that, allow your camera to thoroughly dry. You can open the camera's compartment and remove the battery or any other part while leaving the rest alone. Assemble the compartment and turn it on after you are certain the camera has dried completely.
These were the most typical issues that arise with digital cameras. Since most problems are easily fixed at home, you should always attempt to resolve them on your own. However, you can get in touch with the appropriate repair specialists if you notice a significant issue that needs professional care.
Recover lost data from damaged digital camera/memory card
If you lose important images/videos due to digital camera problems or formatting the memory card, just try data recovery software to scan the camera or memory card to find deleted, formatted or inaccessible data.
Do Your Data Recovery
Recover lost images and videos from digital camera.
Recover lost data from damaged digital camera.
Do Your Data Recovery can help you quickly and completely recover lost data from a digital camera. Follow the steps below:
Step 1. Connect the digital camera to your computer and open Do Your Data Recovery. Select the digital camera to start data recovery.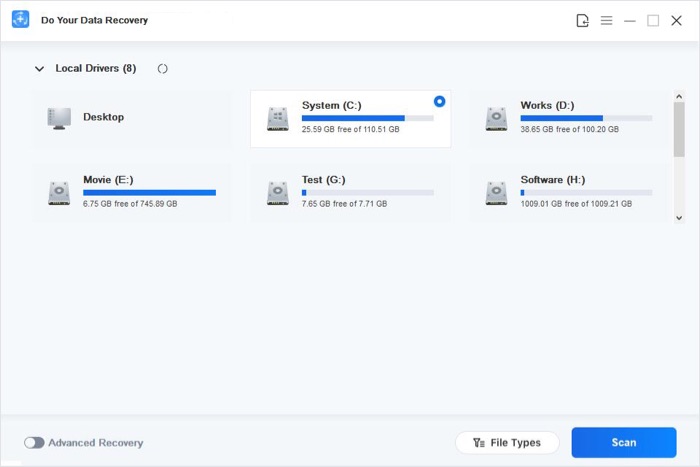 Step 2. Click on Scan button. It is recommended to enable Advanced Recovery mode to deeply scan the digital camera.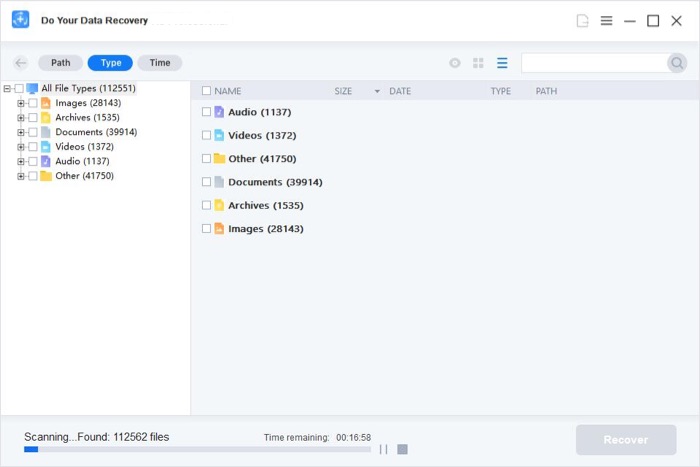 Step 3. Then select the wanted files and save them by clicking on Recover button.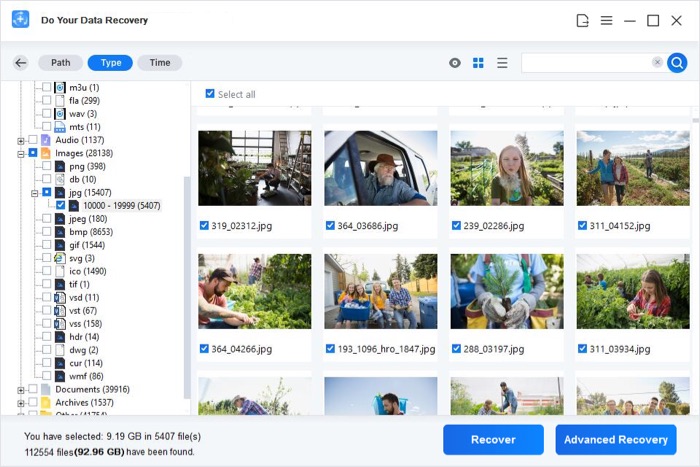 If you will sell or donate the digital camera, just try a data erasure program - such as DoYourData Super Eraser to help you fix damaged digital camera and permanently remove all private data in it.