Thanks to the development of storage device industry, we can now carry our files or data more conveniently. There are many storage devices available in the market and SD card has to be among the most common products. However, the use of this device does not come with zero problems.

It is quite common that we have an error message by the time we insert our memory SD card to our personal computer or laptop. It tells you that your SD card is not formatted and gives you the option to have it formatted right away. When you follow the instruction, you might lose all the important data in your SD card. Thankfully, DoYourData has come up with a reliable data recovery solution for you to unformat SD card and bring back all the lost data from your storage devices. This particular software is called Do Your Data Recovery Professional. It is simply the NO.1 file recovery software in the market.
Do Your Data Recovery Professional – Best SD Card Unformat Software
Not only that the data recovery software may come in very handy for your unformat SD card issue, you can also rely on this software to recover lost data from your deleted and formatted hard drives, storage media and other digital devices. It is so glad that this software comes with a very user-friendly interface. You shall find it very easy to unformat SD card and recover your lost data. DoYourData has equipped this recovery application with plenty of powerful features that make this software more reliable in any kind of data loss scenario. Formatting your SD card will surely remove all the stored data in your memory card. Other than that, an operating system crash, partition, virus attacks and power failure are more likely to remove your data unexpectedly. Fortunately, there is no time to worry since you have equipped your personal computer with Do Your Data Recovery Professional.
Two Different Modes for Unformatting SD Card
Do Your Data Recovery Professional is well equipped with two recovery modes for successful file recovery with unformatting SD card. If you like to recover your lost files in a shorter period of time, you are advisable to utilize the Quick Recovery mode. You will bring back that lost information in no time at all. When you need to a thorough scan to find more lost files due to various data loss situations, the Advanced Recovery mode is the feature you should utilize. It will help you scan your SD card more thoroughly from a sector to another.
It is a reliable software when you need to unformat your SD card or other storage devices. More importantly, this software can be a trusted solution for many other data loss scenarios. If you are going to unformat SD card after format, reformat or format errors, you can rely on it to get your data back. Here are the steps:
Step 1: Connect your SD card to the computer that you install the SD card unformat software.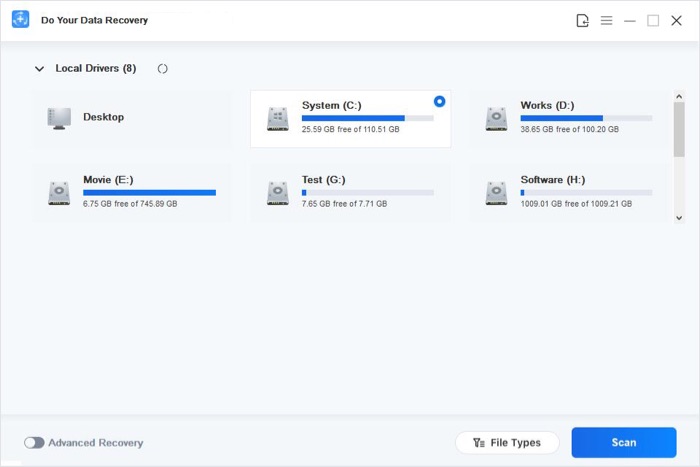 Step 2: Select the file types you want to recover.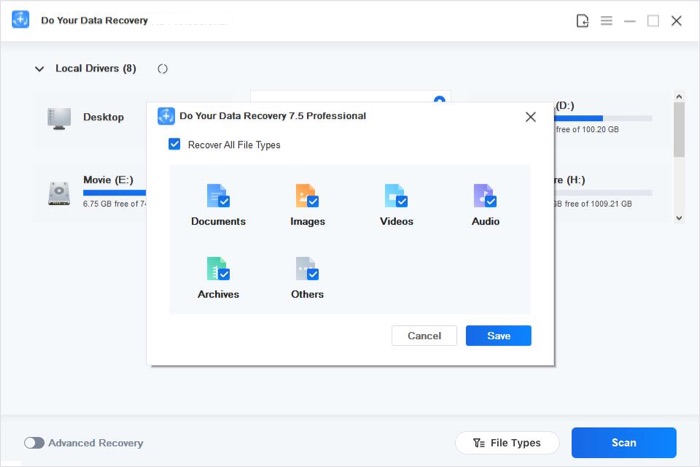 Step 3: Preview the files and recover them.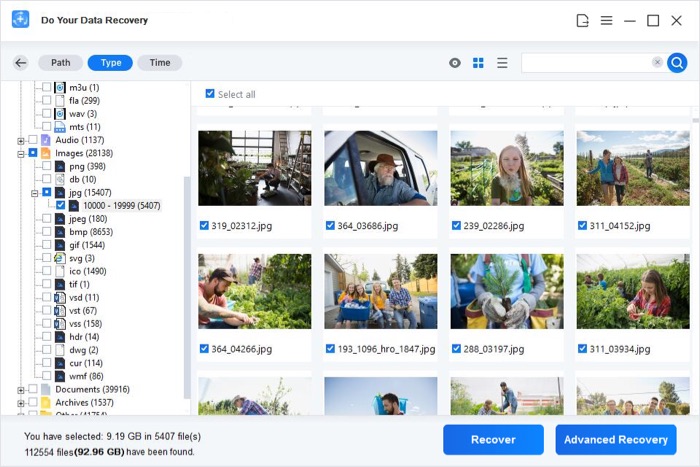 It is very easy to restore lost photos, videos and documents from formatted SD card. With this powerful SD card unformat software, you are able to restore lost files from formatted, reformatted, or erased SD card on Windows or Mac OS.