Quick Navigation:
The corruption of SD memory cards is the most common and most frustrating memory card issue. This problem prevents you from accessing your images, movies, audio files, documents, and more.
If you don't know what you're doing, it will be difficult to fix this problem and make an SD card recovery. Viruses, system crashes, and power outages can cause an SD card to become corrupted. These are just a few of the most popular explanations.
Is Secure Digit Card corrupted?
The SD card may exhibit aberrant behavior from time to time, which suggests that something is wrong with it. The SD card is showing a variety of signs that it is deteriorating. Detecting these indications can help to minimize the risk of losing data.
If your SD card becomes corrupted, at least you'll have a copy of your crucial data to restore. If you notice any discrepancies in your data, you should take it out and save it on another device. Some signs to look out for are below.
It signifies your SD card is on the point of corruption when you notice that some of your photographs, videos, notes, or sheets are gone.
The SD card's indication is not recognized indicates that the SD card has suffered data corruption.
Alerts like "Access denied" or "Card not formatted" appear when you insert and try to access the SD card. It's also a sign that it's tampered with it.
When a virus damages your memory card, you'll see files that haven't been opened or erased.
Reading and writing to a card may become corrupted if you encounter difficulties doing so.
A corrupted SD card might cause a gadget to misbehave when hooked to a computer.
A corrupted SD card may appear empty on your device, even if it contains data.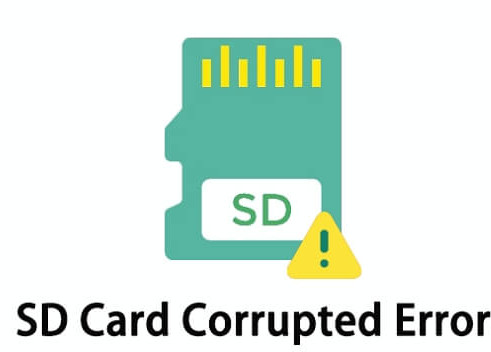 Has the SD Card been physically damaged, or is the damage logical?
If your SD memory card is damaged, you need to know precisely what happened to it. For example, was it damaged by a break, scratch, or crease, or was it corrupted by your inappropriate use of the memory card? Two types of damage can occur to an SD memory card: physical damage and logical damage.
How to fix a physically damaged memory card?
These tried-and-true methods to repair a damaged or corrupted SD card, micro SD card, or SDHC / SDXC card are risk-free.
Verify that the following issues have been addressed:
The SD card may not be working correctly, or the SD card files may not be available in some situations, and you may think that your SD card is corrupt. However, there are a variety of other possible causes for these problems. The following are a few examples.
It's dirt on the Micro/SD card: Make sure there is no dust on the metal region of your SD card by wiping it down with a cotton cloth.
There's an issue with the SD card: It should be correctly attached to your phone or camera, or PC if it isn't. Continue to the next step if your SD card is correctly attached to your device.
Memory card reader difficulties may cause your Windows or Mac computer to fail to recognize your memory card. You'll need to swap out the SD card reader in this case and retry reading data from the SD card.
The SD card cannot be accessed on a PC if the USB connections are not correctly attached. So, you must double-check that your USB cable is properly connected to your computer. To solve this problem, you can also use any other USB ports on the computer.
Though your SD card is write-protected, you won't be able to read the data on it even if it appears on your PC. SD card writes protection may be to blame. You can disengage the write protection by shifting the slider to the unlock position at the SD card corner.
Unhide SD card files:
Virus-infected devices or disruptions while transferring files from an SD card might not only destroy your memory card but also erase all of the images placed on it, making it impossible to recover them. The corrupt SD card's missing files can be unhidden by following the instructions below.
Connect a faulty SD to Windows.
Your SD card drive is either empty or displays missing photographs if it is corrupt. Open it.
Select the Hidden items to option from the View tab.
You can attempt the next approach if the first one doesn't work to restore files from a corrupt SD card.
Use an Error Checker
Understanding the file system on a storage drive might help you locate and organize your information. If the SD card's file system is corrupt, all your files will delete. You can use the following instructions to fix a faulty SD card file system and recover any lost data.
Connect your faulty SD card to your Windows PC and see if it helps.
Press the Windows key and E on your keyboard at the same time to open the Windows Explorer application.
Look for your corrupt SD card and right-click on it.
Select the Tools to tab from the Properties menu.
You can now proceed by pressing the checkbox.
To begin repairing your SD card, select the Repair Drive option.
Your drive was successfully fixed when the corrupt SD card repair process was complete.
Memory card file system issues can be fixed only with the procedure mentioned above. Do the following steps to fix an SD card that isn't recognized or damaged.
Recover lost data from corrupted SD card
Whether you've formatted the SD card or not, you can use data recovery program to recover lost files from your SD card. Do Your Data Recovery is a powerful data recovery program. It can help you recover existing files and lost files from your corrupted SD card.
Do Your Data Recovery
Recover deleted, formatted or lost data from corrupted SD card.
Three steps to get all lost data back!
Follow the steps below to quickly recover files from corrupted SD memory card:
Step 1. Insert your SD card to your computer. Then open Do Your Data Recovery on your computer. Select the SD card to start data recovery.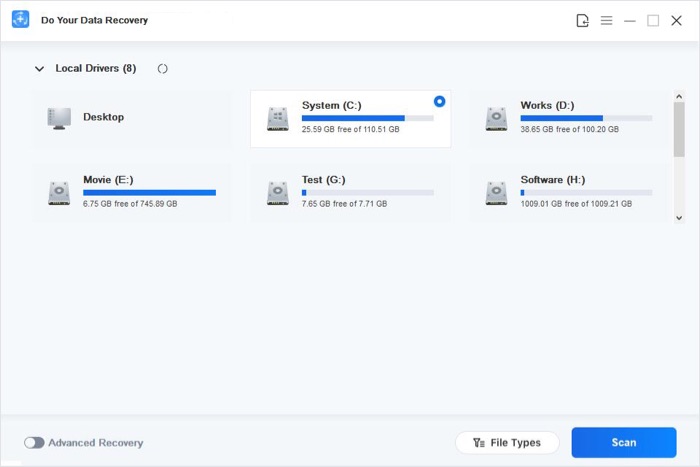 Step 2. Click on Scan button. Do Your Data Recovery will scan the corrupted SD card, find all existing and lost files on the SD card.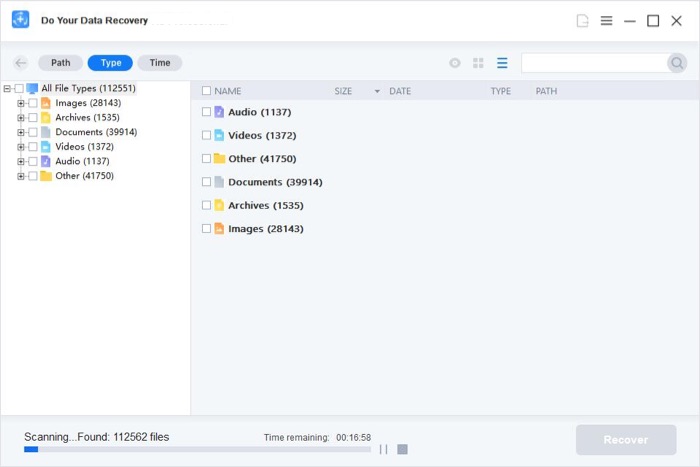 Step 3. Once the scan is completed, you can preview all recoverable files. Select the wanted files and save them.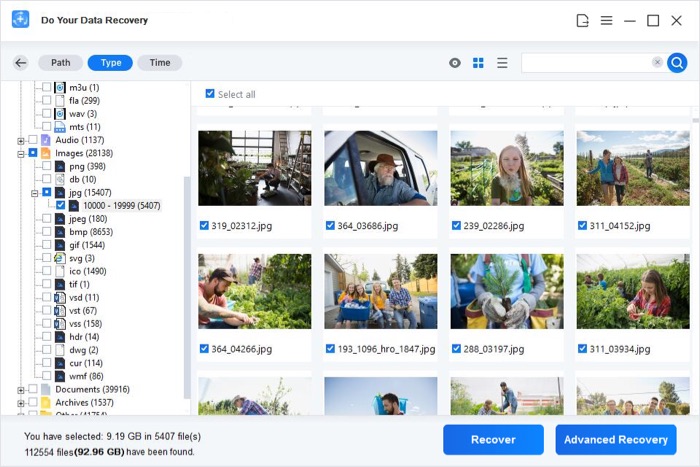 If your SD card is not showing up on your computer, check the solutions below:
Fix SD card not showing up on Windows PC >>
Fix SD card not showing up on Mac >>