SD card is widely used for photos storage in digital camera, Mobile phone, etc. When you use digital device like mobile to take photos, the photos will be stored on the SD card automatically. There are many reasons behind photo loss on SD card, but deletion and format are the most common causes. If you do have no idea what data recovery is, you may let it go when you lose your photos on SD card. That's too bad. The lost photos are still in your SD card. Before the lost photos are overwritten by new data, you can easily recover them with SD card photo recovery software.
SD card photo recover software can scan your SD card and help you easily recover lost photo on SD card. The principle is easy to understand. When you deleted a photo, the file system only hides it till new data overwrite it. The SD card photo recovery software is designed for scanning your SD card and finding the lost photos. DoYourData file recovery software is extremely qualified for this job. With powerful features, DoYourData can recover lost data from any kind of device in any kind of data loss situation including deletion, format, virus infection, partition loss etc. It is fully capable of recovering lost photos on SD card.
Recover Lost Photos on SD Card Using DoYourData
You may worry about how to use the software to perform photo recovery on SD card. Don't worry. Ease of use is the most outstanding feature of DoYourData file recovery software. When you run it on your computer, you will see how easily to use it. Here are the simple steps to recover lost photos on SD card with DoYourData.
Step 1: Connect your SD card with the computer.
First of all, please download DoYourData on your computer, and install it within seconds. After that, you can run it on your computer. Then connect your SD card to the computer that you install DoYourData. Select the SD card as the data recovery device.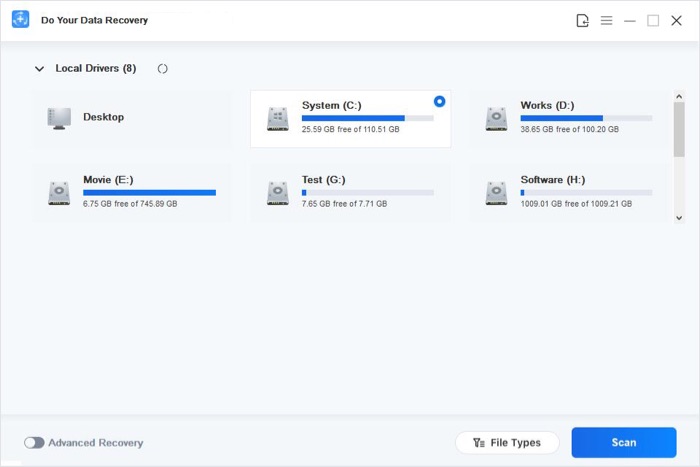 Step 2: Select file types.
If you only want to recover lost photos on your SD card, just select "Images/Photos", then click on "Scan" button to scanning your SD card to find lost photos.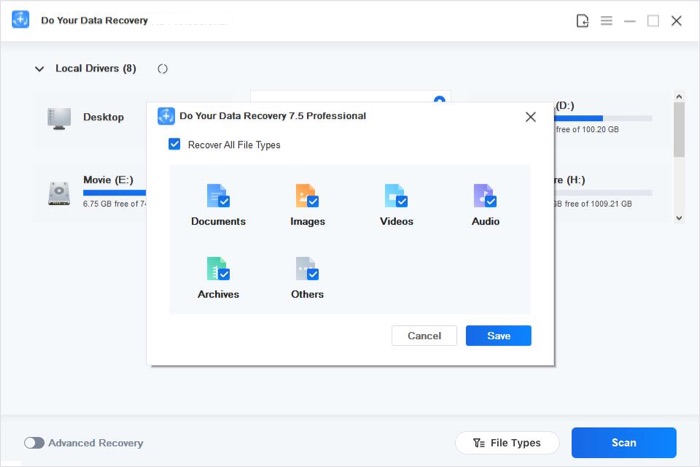 Step 3: Preview the photos and save them.
After scanning, all the lost photos will be listed on the software interface. Before you decide to recover these photos, you can preview them and select what you want to save them on your hard drive or other storage media. It is not recommended to save the recovered photos on the SD card where you lose them.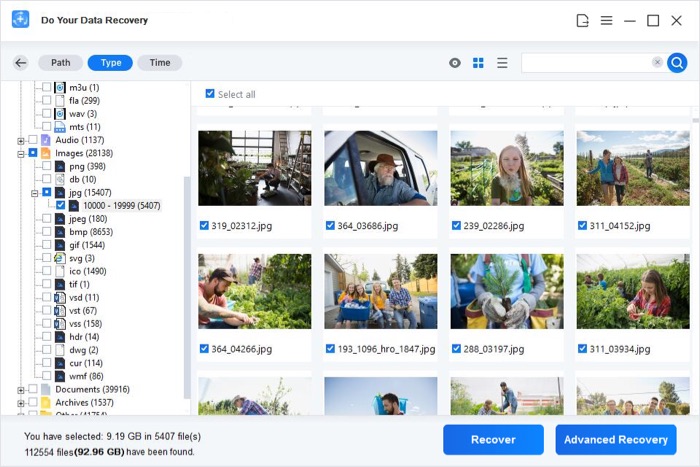 If your SD card is attacked by virus or is asking you to format it, don't panic. Just let DoYourData scan it to recover lost photos regardless of whether you format it. But remember, before getting all your photos back, do not put new data to your SD card. As I said above, if you put new data to the SD card, the new data may overwrite the lost photos and decrease the rate of data recovery.