The data on the SD card is not safe all the time. With the hectic and complicated schedule we run, it is easy to delete mistakenly important files. However, thanks to the data recovery software, you can be assured that the data on the SD card will always be safe with a fallback recovery option. It means you can easily recover lost data on SD card with data recovery software.
If you have you recently moved some files from the SD card, then you will observe that it contains important data such as photos, documents, audio or video files and the likes. If the information or data is lost, you can easily recover the deleted item, especially now with the rise of data recovery software on the market. With Do Your Data Recovery you will be assured of a successful files recovery immediately using the software. The earlier you initiate the use of Do Your Data Recovery software to recover lost files, the greater your success ratio. However, there are still some things that you should not forget to do before you even get an application.
It is advisable to keep the card in a safe place until you have a program that is ready to help you recover the data in it. Furthermore, you may need an SD card reader especially if you have a previous version of the computer. Newer laptops are equipped with card readers, so do not have to worry about it.
The market offers a lot of options when it comes to data recovery software SD card. You will find all convincing since most of them claim to be the best among any other program out there. However, keep in mind not to be a victim of any Internet software false or unreliable. If you take out time and do your research, you will find out that Do Your Data Recovery is an efficient and reliable SD card data recovery software.
Although you can seek the help of professionals to help recover lost data on SD card, using an application of data recovery it is a better option. Do Your Data Recovery is a convenient software program and it can be used from the convenience of your home or office. If you choose a data recovery program like our product, you can save money as professional fees are usually very expensive. Also, the use of a recovery application is easy. With a few clicks of a button, your important files can be recovered.
Do your Data Recovery software is quite easy to use the following guidelines.
1. You need to install the software in your system firstly. Download the Do your Data Recovery software on your system, then run it and install successfully.
2. Do Your Data Recovery will scan the system and locate the SD card. You may select the SD card as the device from which to restore the lost data.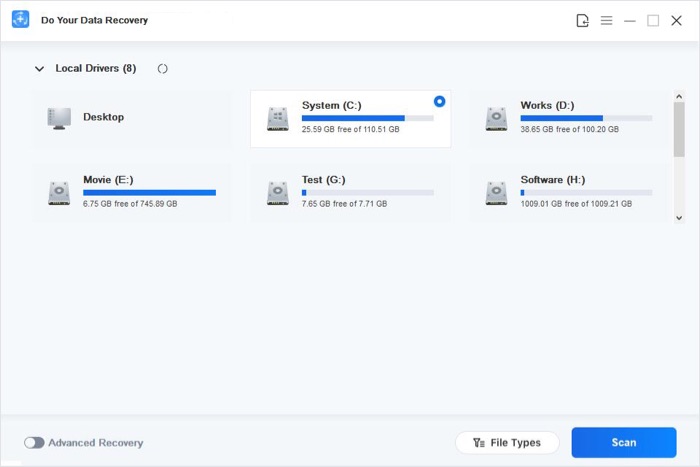 3. The software will proceed to restore all the lost files within the SD card by scanning the entire content for audio, videos, photos, files, and documents.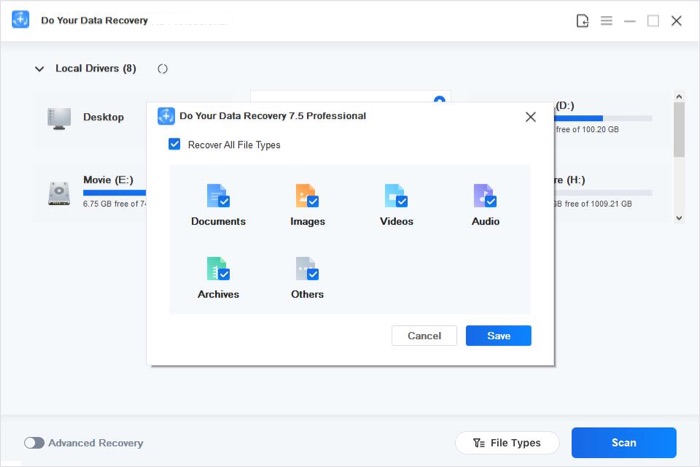 4. After scanning, Do Your Data Recovery will sort the files out for easy identification.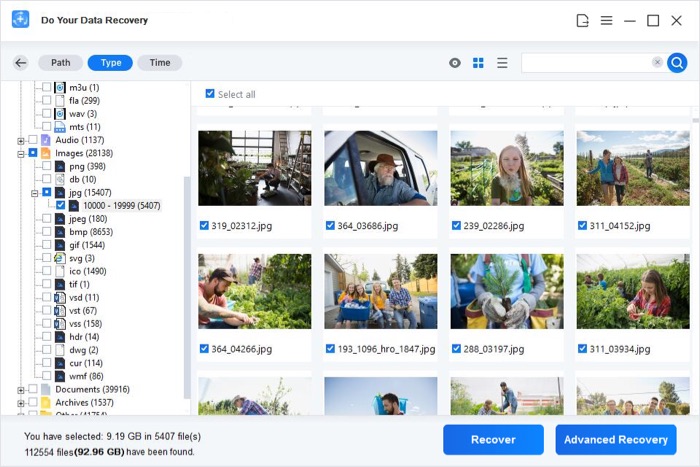 5. Once you locate the desired file, you click on 'select' button and a dialogue box will appear for you to restore the file. Once you click the restore button, the file will be recovered, and it will appear on your computer as a saved item.
Do Your Data Recovery is a good software that enables you to get quick access to your lost data all by yourself at anytime. It is imperative to have this software in your possession as it may be of a great service when you least expect it.