On a Mac, having too many applications might cause your applications to operate out of space. So, if you don't need to save the application on your Mac, you may simply uninstall it using a variety of techniques, such as uninstaller.
In this post, we'll teach you how to fully and quickly remove AVG from your Mac. Some applications are more difficult to get rid of. For example, certain apps that are important to the device's everyday activities, or applications installed by your carrier or device maker in larger situations.
Why is it necessary to remove AVG AntiVirus from Mac?
AVG AntiVirus is an antimalware app that also includes a scanner and a web search security feature. This software has performed admirably in a number of unrelated laboratories, and it is adequate to help your device. However, it may clash with previous versions. If you currently have an AVG installed on your device, you'll need to remove it before installing the new version.
Why is AVG AntiVirus for Mac being uninstalled?
This gives you a free version of AVG AntiVirus for Windows, Mac, and Android devices. All of these premium programs are completely free to download, install, update, and use. A premium version must be bought for technical use. However, the AVG extension has been removed from the Google and Firefox browsers due to a recent controversy in which Avast (the company that owns AVG) claimed eavesdropping on users' surfing data and selling it to corporations for millions of dollars.
As a result of these, they are no longer permitted to use the site. One of the reasons why people uninstall AVG is because of this. So, how can you remove AVG from your Mac? You can select between manual and automatic methods. However, we recommend utilizing uninstaller's auto mode because it spares you effort and time.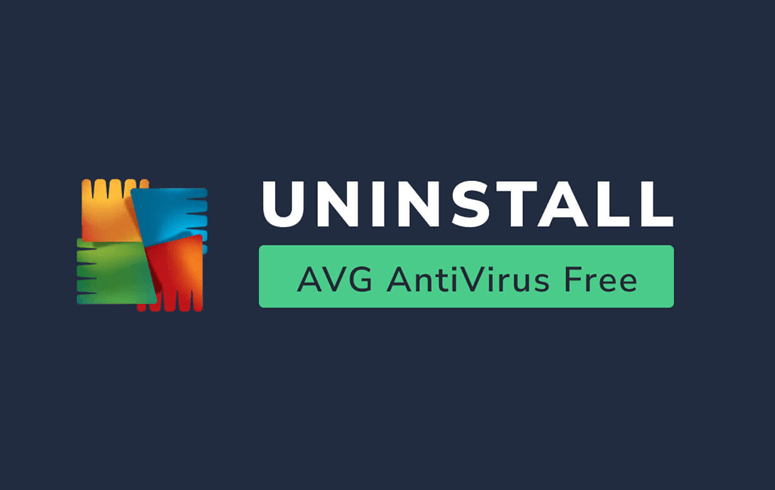 How do I manually uninstall AVG on My Mac?
There are a variety of ways to terminate an application. How can I remove AVG from my Mac? This is how you do it.
AVG for Mac should be uninstalled.
Select the Quit option from the right-click menu of the apple icon in your Dock.
Then, on the Apple menu in the left upper corner, select Quit.
Start the Activity Monitor and put the name of the app in the search box.
In the Disk tab menu, choose the process.
In the pop-up window, click the Quit/Force Quit button.
How to use the launchpad to remove AVG on a Mac:
Open your Mac Launchpad and search for AVG antivirus on the top search bar.
Hold the AVG AntiVirus icon down until it appears, then begin to twitch.
To remove AVG AntiVirus, select the x icon in the left corner of the logo and then click Delete in the window and click.
It will uninstall immediately when you hit the Delete button, and you will not need to clear the Trash.
You can use this approach if you installed AVG AntiVirus from the Application Store and are running OS X Lion. If you're installing AVG AntiVirus via a.pkg or .dmg file, use this procedure.
How to remove AVG from your Mac by dragging it to the trash:
Open your Finder and choose Applications from the drop-down menu. To open the folder, utilize the sidebar.
Choose AVG AntiVirus from the list. Place the icon in the Dock's Trash bin.
To remove, right-click the Trash bin icon and select Empty Trash from the menu.
Using the Uninstaller software to completely uninstall AVG AntiVirus
It is critical to delete AVG AntiVirus from the Applications folder, as well as the Launchpad; you must also erase all connected elements that remain on your device. If the apps are no longer needed or are taking up a lot of disk space on your device, it's a good idea to get rid of them. If you're a new Mac user, it's not a good idea to do it yourself or use the deletion technique since it might lead to errors and even cause a problem with the application or the device itself.
Try free Mac uninstaller to help you easily and completely uninstall AVG AntiVirus software and remove all related files from your Mac.
Step 1. Download a free Mac uninstaller, such as DoYourData AppUninser. It is one of the most powerful Mac uninstaller on the market.
Step 2. Open AppUninser from Launchpad, then select AVG AntiVirus.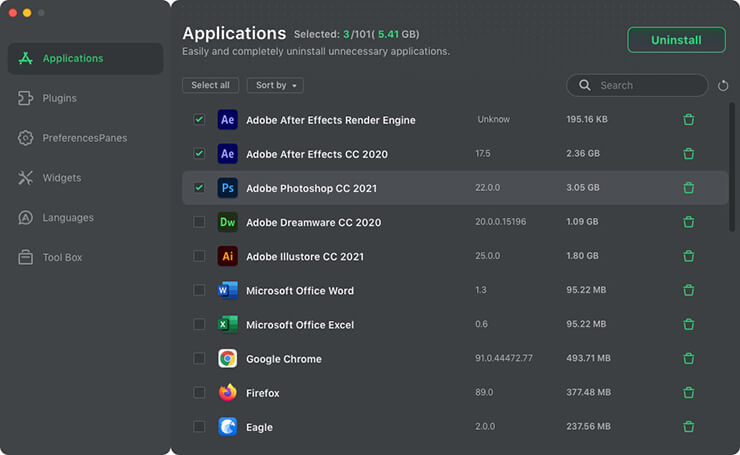 Step 3. Click on Uninstall button. It will uninstall AVG AntiVirus and completely delete all leftovers.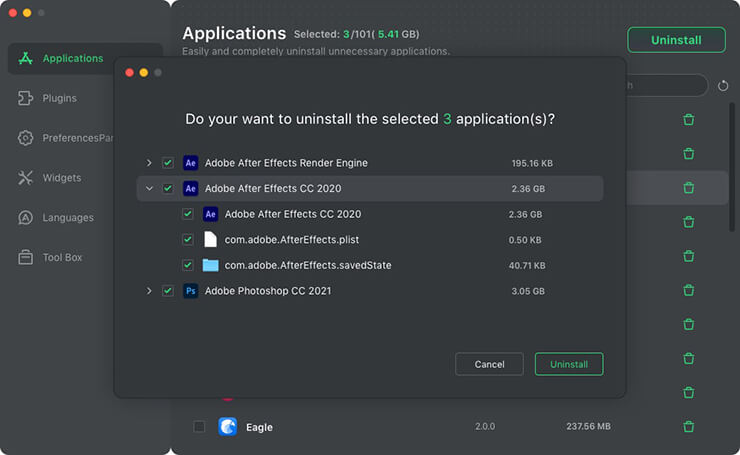 Following the above methods, you can easily remove AVG antivirus from my Mac.