If you often use a Mac program and it won't start up or doesn't complete launching, you're going to be irritated. Some Mac users have complained that their programs won't launch on the Mac. When they try to access the applications, users say they receive an error message.
You may forcibly quit the program and try again, hoping for a better result this time around. It's possible that your Mac is still not being able to launch the program, and there are several remedies you may try.
Why Doesn't A Mac Application Start?
If you've been using an app that won't start for a long time and suddenly it won't start, something has changed.
It's possible the app needs updating.
Permissions or preferences files in the program may have been corrupted.
Another app may be interfering with it.
There's a potential that a system crash corrupted a file.
How to Fix a Mac Program That Won't Run
Regardless of the cause, there are a variety of remedies available, from basic to sophisticated.
Method 1: Restart The Mac
Start with the simplest solution you can find. You may choose from one of three ways to restart a Mac:
A dialog box will open after pressing the power button (or pressing Control+Eject). Click the Restart button.
Choose the Apple key and then choose Restart.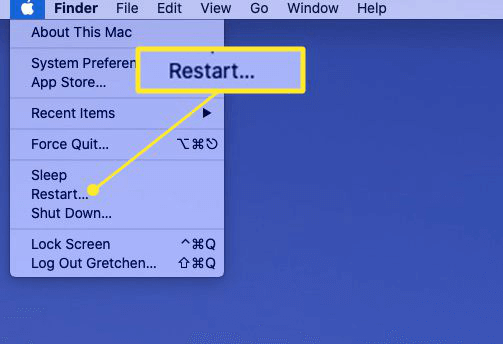 Press the Control+Command+Eject (or Control+Command+Power button).
Because it doesn't depend on the Mac OS X operating system, pressing Control+Command+Eject/Power on a Mac is the most reliable method to restart the computer.
Method 2: Alter Your Privacy Settings And Update The Application
Let's start with some simple workarounds before moving on to more involved troubleshooting methods.
Go to System Preferences, Security and Privacy, and then General to find the settings you're looking for.
Please choose "Anywhere" in the Allow applications downloaded from the section. In other words, you're permitting non-App Store applications to operate on your computer.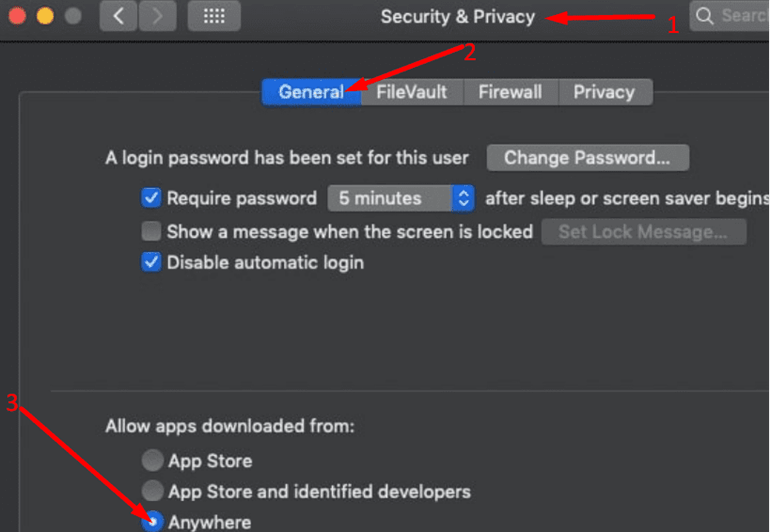 According to many users, certain applications may not operate correctly when the "App Store and identified developers" option is selected.
As a further precaution, check whether an updated app is available. The App Store app might be used to check for app updates if you downloaded the app from the store. System Update may help you keep your Mac's operating system up to date if you're still using an older version.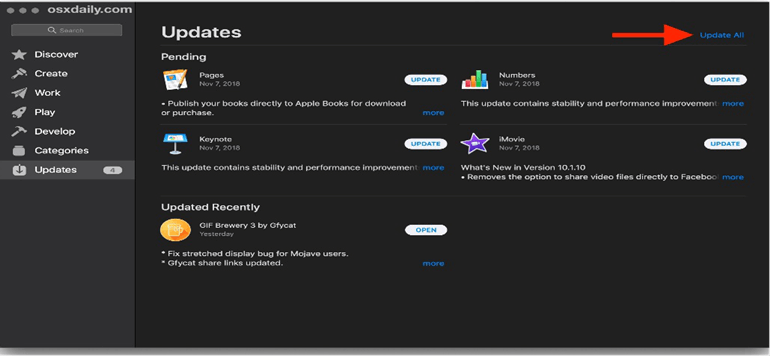 Method 3: Open A Terminal Window And Run The App
With superuser rights, it seems that you may execute the same program from the command line without any problems. As a result, the program may run since the superuser rights override the Gatekeeper functionality.
This should only be done if you have total faith in the application you desire to launch. A random program you downloaded from the internet should not be used for this purpose. As a result, launch the program by following the steps listed below:
Start by clicking on the Finder > Go > Utilities menu item and selecting Terminal.
Find and open a Terminal from this point.
Use the following command to launch the program after the terminal window has been opened:
sudo xattr -cr /path/to/application.app
To get around this, you may just browse to the app's directory and drag & drop it into the terminal window. The application's path will be automatically pasted as a result of this.
Simply type sudo xattr -cr before the path and press Enter when you're finished.
When prompted, enter your admin password and hit Enter once again.
The app should now be running.
Method 4: Reinstall The App
It's possible to fix this problem by re-downloading or reinstalling the software that caused the problem in the first place. You should re-download the software from the developer's official site instead of a third-party download site if you previously downloaded it from a third-party site. It's preferable to use the App Store to get an app directly.
To keep your Mac secure from malicious software, make sure you only download programs from reputable and well-known websites. Remember that certain download websites may change the software code in order to introduce adware or other trackers. As a result, it's possible you're experiencing this issue on your Mac computer.
Conclusion
Hope we can help you out by recommending the remedies mentioned above to your problem. The application may be unavailable for those who don't have administrative privileges on their Mac. Consult your Mac's administrator. There is a possibility that you are attempting to launch an app that is not registered with Apple by an identifiable developer. A third-party app may be opened if you so want. I really hope that you will find this article to be useful and interesting.