Most of Mac users were Windows PC users. We know that cleaning software can help us clean up junk files and optimize our Windows computer. When our Windows PC gets slower, we just need to install a cleaner and it will help us quickly remove caches, junk files, etc and speed up the PC. But, if our Mac gets slower, what should we do? Actually, we can install a cleaner software as well to help us to clean up junk files and optimize the Mac system.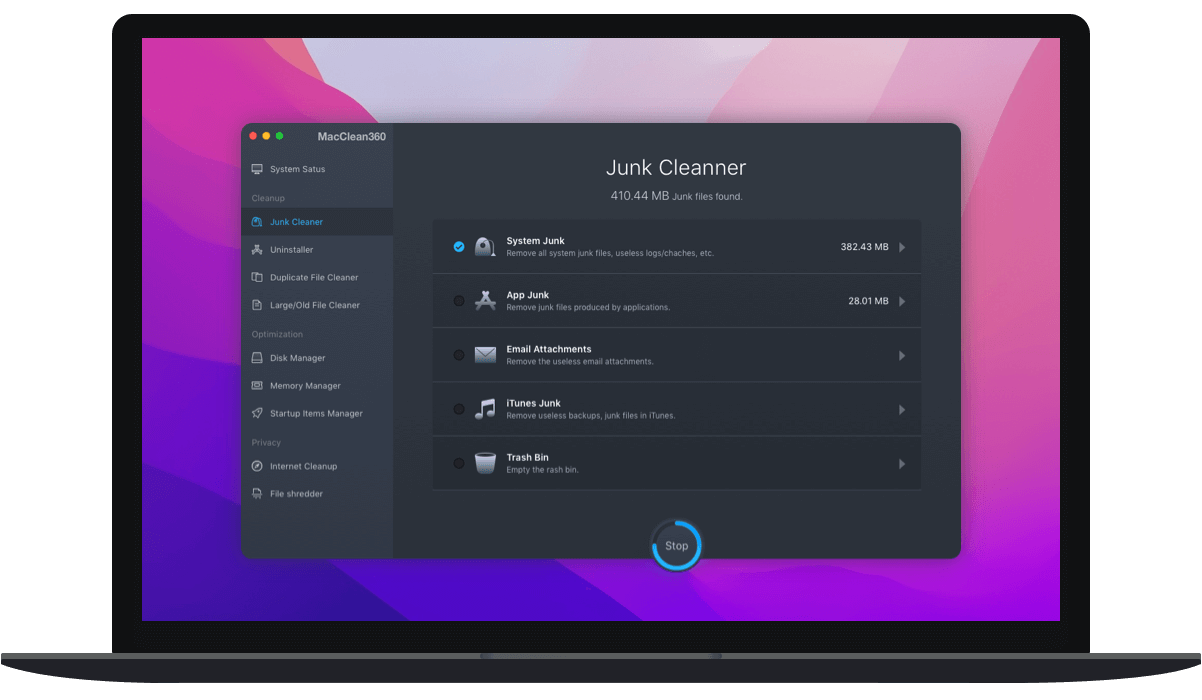 Install Windows cleaner on Mac
Yes, we can install Windows style cleaner on a Mac. Here, we find that MacClean360 is a great cleaner for Mac. It has more features than Windows cleaner. It is designed for clearing and optimizing Mac computer. It is very easy-to-use. Users can click the download button below to download MacClean360. It is very easy and quickly to download and install MacClean360 on a Mac.
Main features of Mac cleaner
We know that Windows cleaning software can help Windows PC users to quickly find and remove all junk files on a Windows PC. MacClean360 also can quickly scan the Mac and find/remove all junk files, such as system junk, App junk, Email junk, iTunes junk, Trash bin junk. So, you can use it to clear junk data on a Mac and free up disk space.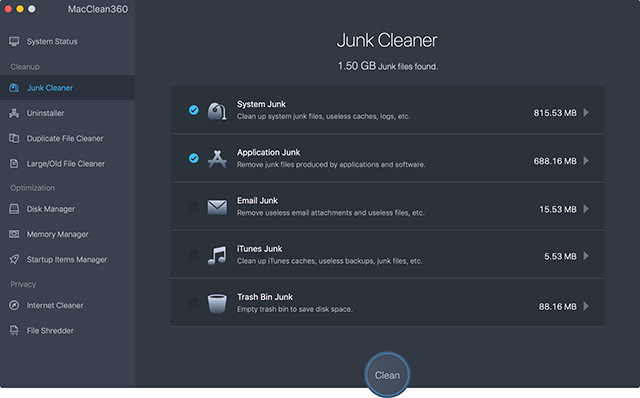 Most of Windows cleaners also offer uninstaller to help in uninstalling unwanted programs on a Windows computer. MacClean360 offers a more powerful uninstaller for Mac. This tool can completely uninstall useless applications on Mac and remove all related files. It also can uninstall Widgets, Plug-ins on Mac.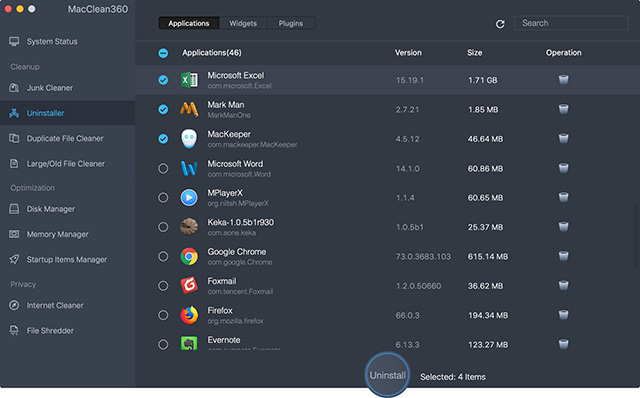 Actually,MacClean360 offers 9 tools to help us clean up Mac, manage Mac and optimize Mac. One of outstanding tool is disk manager. This tool can help us manage all devices and disks on our Mac. It also can help us format external hard drive, USB flash drive, or memory card on our Mac computer.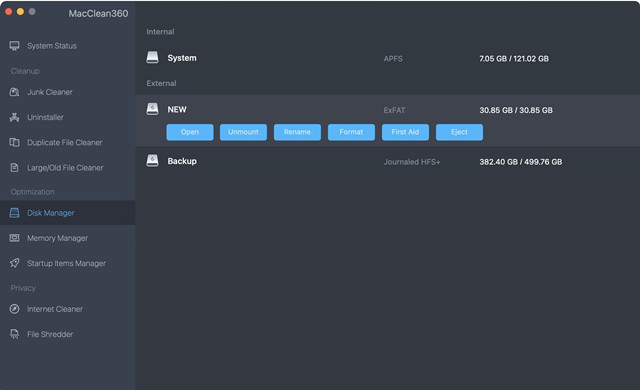 Installing a Windows cleaner on a Mac is not a bad thing. Actually, the cleaner software can help us enjoy better experience when we are using a Mac. MacClean360 is the best Windows style cleaner. Just download and install it on your Mac. It offers so many excellent tools to help us manage and speed up our Mac computer.