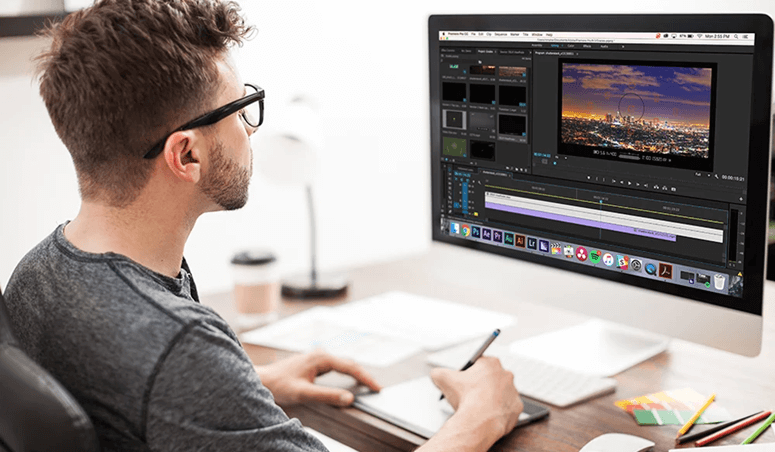 Top 5 Video Editing Software:
Are you looking for great software for editing videos before displaying them? You are coming to the right place. Today, we want to show you the 5 best video editing software this year. Each of them has its special features and even cons. So, explore them in this article and make a decision on which one is suitable for you!
Top 5 Incredible Video Editing Software in 2022
In case you have a long video to fix or change the effect, a good tool to do it is very important. These choices are more suitable for PC, such as Windows or Mac OS MacBook. If you want to edit video on your phone, you should find video editing apps.
1. Adobe Premiere Pro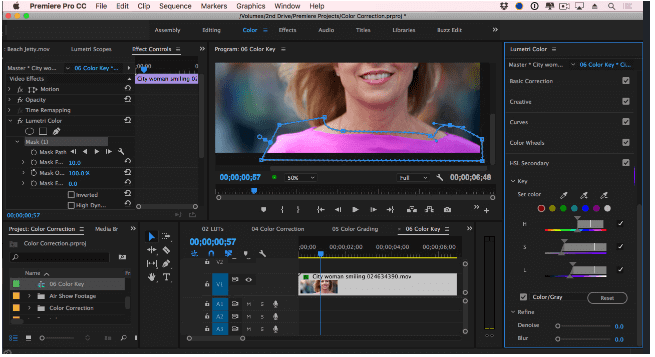 The first one on our list is Adobe Premiere Pro. The reason why we picked this software at first is because of its convenience.
Pros:
You can use it for both editing normal videos and streaming content and movies before posting.
Moreover, you can use Adobe Premiere Pro 4K, 8K, and also VR format videos. Besides, it is easy to fix the sound, effects and change the colors, etc. for the video.
Another special point of this video is the automatic sync. With it, you do not need to worry when making multi-angle shots or forget to save your video.
Cons:
Although this software is available on PC and Mac, you have to pay a fee to buy it. You will have a free trial for 7 days before buying, so try it and make a decision.
2. CyberLink PowerDirector 365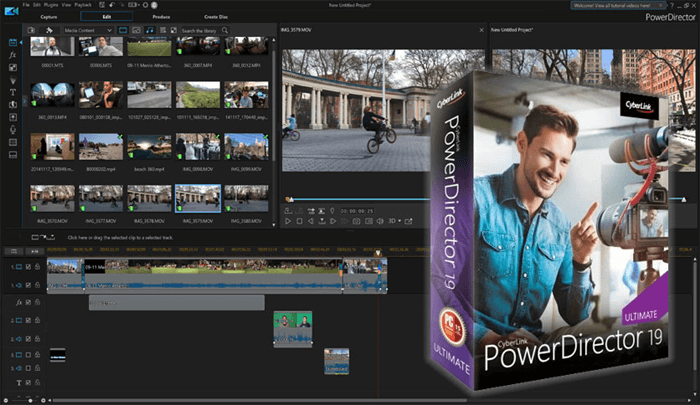 CyberLink PowerDirector 365 is also a good solution for those who want to make professional videos. So, what are the advantages of CyberLink for video makers?
Pros:
This tool does not have many powerful functions in comparison to Adobe Premiere, but it has a lot of music songs that you can feel free to add to your movies, videos, and so on.
Plus, it has an incredible function which is 360-degree video editing as well as supporting nearly all video formats. Then, you can screen recording, display your videos after fixing them with CyberLink.
Different from other software, CyberLink is free to use, except for the library content from Shutterstock. In addition, the producer has updated the new version in December 2021 that allows you to insert text or automatic graphics.
Cons:
The most concern when using CyberLink is the newbies. If you are one of them, you will need to take time for searching and experiment with draft videos.
3. Adobe After Effect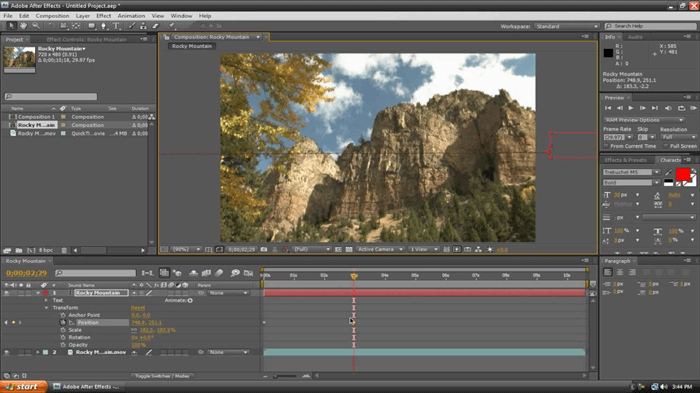 Now, moving to Adobe After Effects, this software is considered the most useful tool that video makers can not miss.
Pros:
It has a rich set of features, including motion graphics, simple to professional effects, etc.
This tool provides support for creating animated objects or scenes in videos quickly. Besides, you can easily edit 360 videos or virtual videos that other devices are unable to do.
Interface and operation on Adobe After Effect is easy as a cake for everyone, even if you are a newbie or pro.
Cons:
However, some people prefer Adobe Premiere Pro to this software because it contains more helpful and latest features. Similar to Adobe Premiere, this tool has required a fee after the trial period of 7 days.
4. Adobe Premiere Rush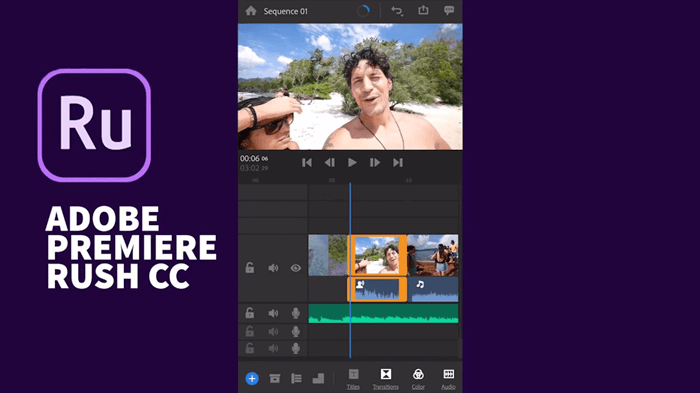 As its name, Adobe Premiere Rush is often used by busy people. This software provides nearly full of functions that you need to create a completed video.
Pros:
When using it, users are surprised because of its simple interface. That means it is one of the easiest editing video software for newbies.
Plus, Adobe Premiere Rush is also available on IOS and Android phones. Therefore, you can create any video while going out or having a trip. So exciting, right?
After fixing, you can decide where to upload your video, including Facebook, Instagram, or other social websites. We think it will be a great supporter for Youtubers who often review foods, clothes outside.
Cons:
In general, Adobe Premiere Rush is good enough for all of you with the free of 2GB cloud storage and exporting on your phones. But, if you have to pay a fee to use it, it is better to buy the Adobe Premiere Pro because it has more powerful functions as well as more sounds, effects.
5. Final Cut Pro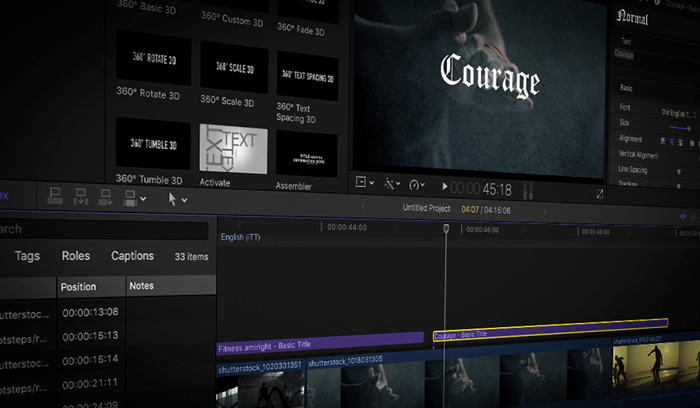 It is a big omission if we do not mention the name of Final Cut Pro on our list of best 5 video editing software. Many professional video makers encourage newbies to try this software due to its superior items.
Pros:
At first, you will fall in love with the Magnetic Timeline, grouping tools, and even a great deal of special effects.
The sound of the video after changing with this tool is also a good point. Furthermore, you can make your clips better with 360° video, HDR, or color corrections just only on Final Cut Pro.
This software is updated with new sources and trendy video-making that you should not miss if you are a Youtuber or want to get money from videos. Do not worry about long videos, Final Cut Pro can solve everything for you without time and effort.
Cons:
Despite many good points, Final Cut Pro is just for the IOS version. If you have a MacBook, you should try it free for up to 90 days, and you just have to pay once only!
Final Thought
Do you find it difficult to choose the one after reading the article about the best video editing software? We recommend you to try with all of our suggestions and decide the one that is able to solve all your problems in video-making. Hope you succeed!
DoYourData Products