3 iPhone 14 Data Recovery Methods:
Undoubtedly, the iPhone 14 is the most impressive iPhone to date. On the other hand, we know that the data saved on the device, regardless of how reliable it is, may be lost for various causes while the device is being used.
Because of the nature of these devices, you will likely suffer the loss of data or the deletion of data when using the iPhone 14, iPhone 14 Pro, or iPhone 14 Pro Max. You don't need to be anxious about whether or not the data that was lost was backed up when it comes to the iPhone 14 series.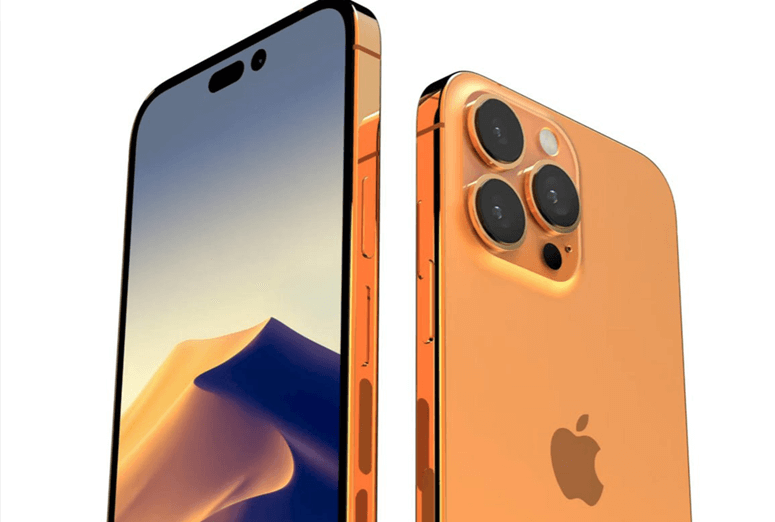 In the unfortunate event that you find yourself in a position where you lose data, there is no need for concern over this matter. This article has presented a variety of practical and convenient techniques. That can assist you in recovering data from your iPhone 14, iPhone 14 Pro if you have accidentally deleted or lost the data on those devices.
Easy Ways to Recover Deleted Data from iPhone 14
When you realize that you have lost data on an iPhone 14 device, you can check the Recently Deleted folder to restore deleted photos and videos or check your iCloud backup to determine whether or not your lost data can be recovered.
Both of these options are available to you. You can, however, give the procedures mentioned below a go in case you cannot retrieve your data from any of the two places.
1. Direct Data Restoration Without Backup
If you do not have a backup replica of the data you have lost or deleted inadvertently, you can use the following method to recover the data. Using the iPhone 14 Data Recovery Program, you will become familiar with restoring lost data from your iPhone 14, even without a recent backup.
iPhone data recovery software is able to help you securely and easily recover deleted/lost images, contacts, messages, videos, chat histories, and more from iPhone 14/14 Pro. For example, Do Your Data Recovery for iPhone, a powerful iPhone data recovery software, can help you recover most of deleted or lost data from iPhone 14 or iPhone 14 Pro.
Do Your Data Recovery for iPhone
Recover 15+types of iOS data from iPhone 14 or iPhone 14 Pro.
Recover deleted, inaccessible or missing items from iPhone 14/14 Pro.
Recover lost data from damaged iPhone 14/14 Pro.
Step 1. Just download and install Do Your Data Recovery for iPhone on your computer, then connect the iPhone 14/14 Pro to your computer.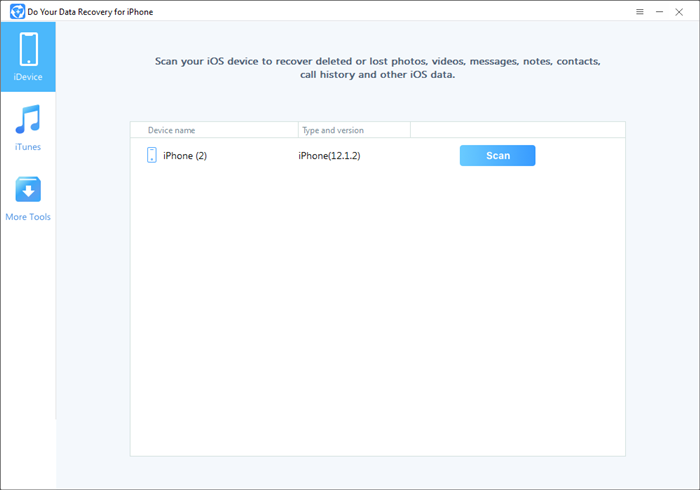 Step 2. Select the iPhone 14/14 Pro and click on Scan button.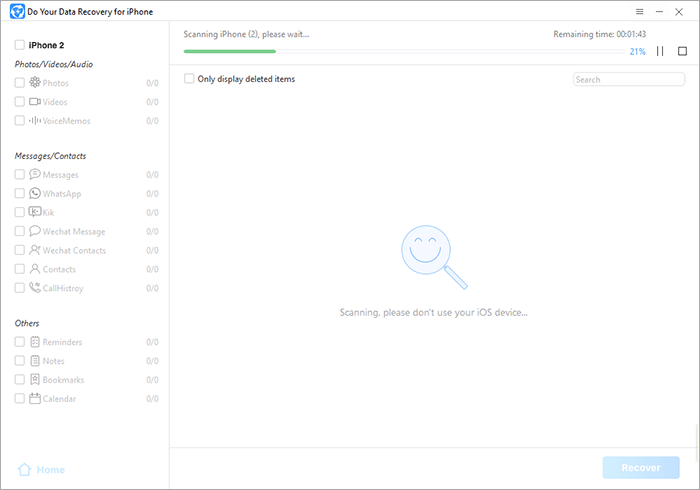 Step 3. Once the scan is completed, you can preview all recoverable items. Then select the wanted files and save them.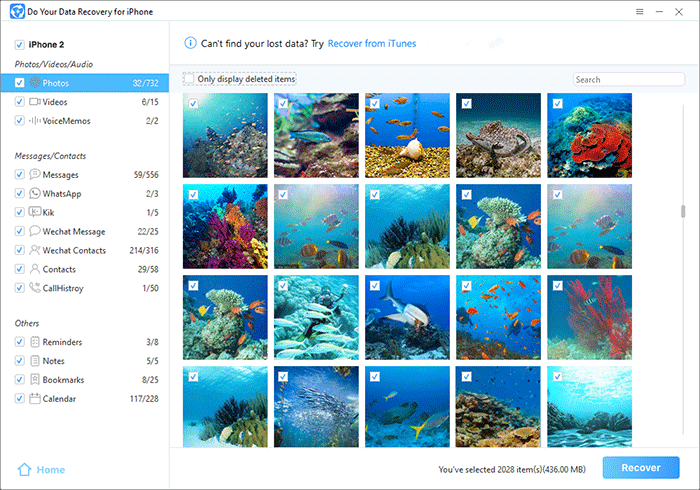 2. Using iCloud Drive
It is an approach that is easy to understand and not complicated at all. Because iCloud Drive offers users of iOS devices like the iPhone, MAC, and iPad practical cloud storage safety, it is helpful for users to sync the data stored on the phone.
But utilizing this approach needs to be done as quickly as possible because the system only stores a limited amount of time. Your files also can't be larger than a certain size.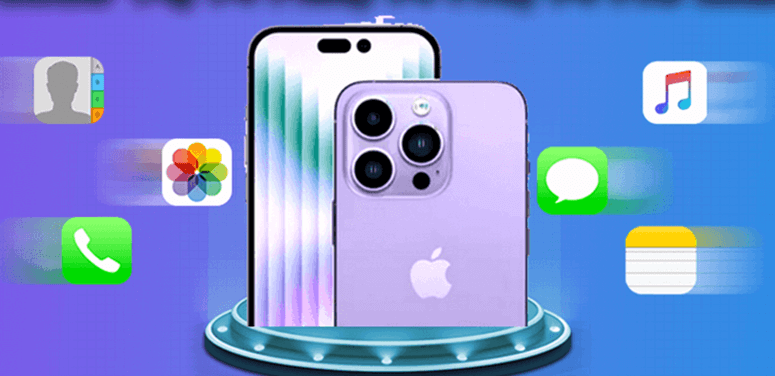 Launch the iCloud.com website on your personal computer.
After that, select iCloud Drive by pressing its button.
You can locate the most recent data that you have removed by looking in the "recently deleted" section of the screen. After that, you will be able to evaluate them and select the types of data that you need to retrieve.
To complete the procedure, click the "restore" button at the very end.
3. Data Restoration from iTunes Backup
If you cannot retrieve your data straight from your iPhone 14, you can use this method to restore it from an iTunes backup instead.
Launch After running Do Your Data Recovery for iPhone, select the "iTunes" recovery technique from the available options on the screen.
After the application has finished scanning your computer, it will present you with a list of the iTunes backup files you currently have.
Choose a backup to keep. Select "Scan" to retrieve data from the iTunes backup.
After the scan is complete, you can quickly select the files you desire and then save them.
Conclusion:
You no longer have to allow the prospect of losing your data to make you feel helpless. These methods are the most effective techniques to retrieve the data you have lost. You have an overwhelming number of solutions available to recover contacts from your iPhone 14, ranging from Data Recovery to iTunes or iCloud. You will have a sense of joy and security simultaneously, thanks to the ease with which you can retrieve the lost data and transfer it to your new phone.