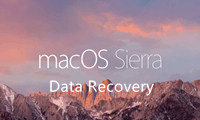 So you have installed a new operating system on your Mac. What's next? You should be proud of having Mac OS Sierra. Still, accidents do happen. For instance, you may lose your documents due to various reasons such as deletion, format, hard drive crash, etc. No worries. You are able to recover lost documents from macOS Sierra. A mechanical problem failed software, and corrupted files also become the culprits of data loss. You may think that you will lose those files forever. Instead of calling in data recovery experts, you can find a DIY solution to recover your lost documents from macOS Sierra in this article.
It's a fact. Data loss is quite problematic. Lost documents give terrible effects to your life. Not to mention it happens often time without warnings. Regardless of your occupation and operating system, data loss can be unfortunate. It costs lots of money as you can lose irreplaceable important data such as projects, photographs, and many others. Whoever you are, you need to find the best data recovery software. A good program can even help you restore lost document in an easy and fast way.
Finding Right Tool to Recover Lost Documents from macOS Sierra
In any disastrous event of data loss, you should only use the best data recovery program. This way, you can rest assured that such software will restore your lost documents in a matter of minutes. Choose only data recovery software and expect an over 95% success rate. If you experience such event, don't let it bother you. Now finding the right tool to recover lost documents from macOS Sierra system is easy.
DoYourData macOS Sierra data recovery software offers a solution for your issues regardless of the format, the data loss situation. Moreover, you can download and install it on your Mac. Remember, you must only pick the most suitable software for your Mac OS Sierra. Otherwise, the result won't be satisfying. So DoYourData may be your best choice of lost documents recovery under macOS Sierra.
DoYourData is able to recover lost document from macOS Sierra fast and accurately. It can retrieve almost all types of data and format in your Mac. If you have formatted or deleted documents accidentally, you must stop your work right away. Don't worsen the problems. As long as you don't overwrite the lost documents, they are restorable. It's better to turn off your Mac immediately. Otherwise, it becomes more difficult to restore the documents. In the end, it costs you more money and time for the retrieval process. This is the most important thing, after all. Just immediately run DoYourData and recover your lost documents from macOS Sierra system within three easy steps:
Step 1: Select file types.
Run this macOS Sierra document recovery software on your Mac computer, then select the file types you want to recover.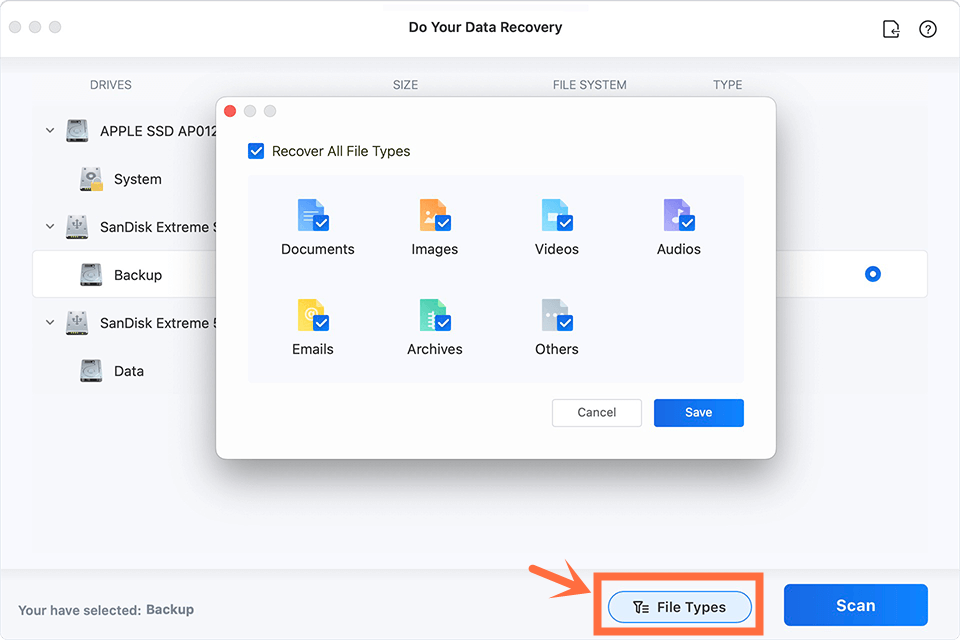 Step 2: Select the hard drive to scan.
Choose the hard drive where you lose your documents, then scan the hard drive to find deleted/lost documents.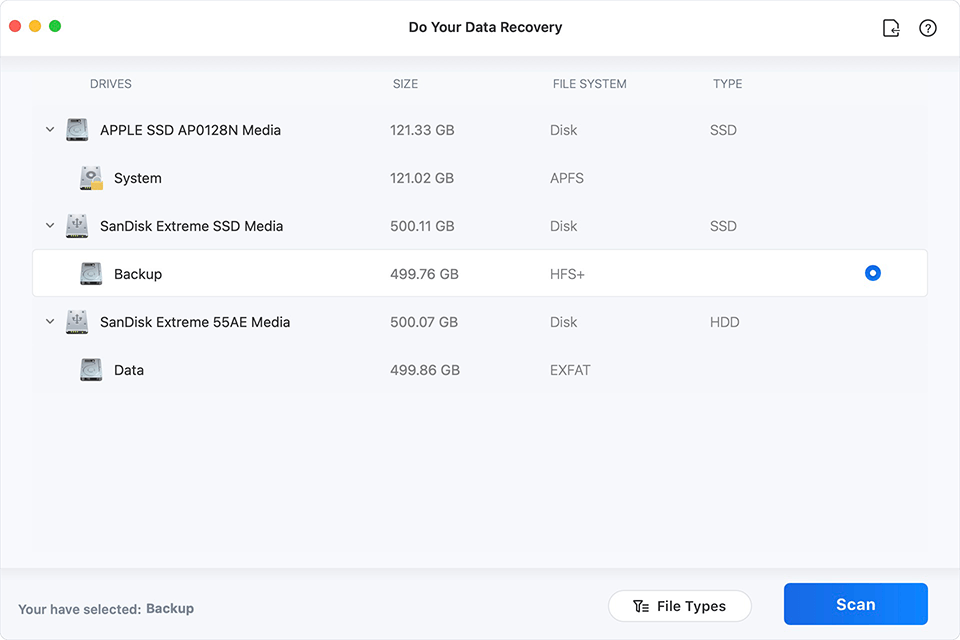 Step 3: Preview and recover files.
After scanning, you can preview and recover your lost documents.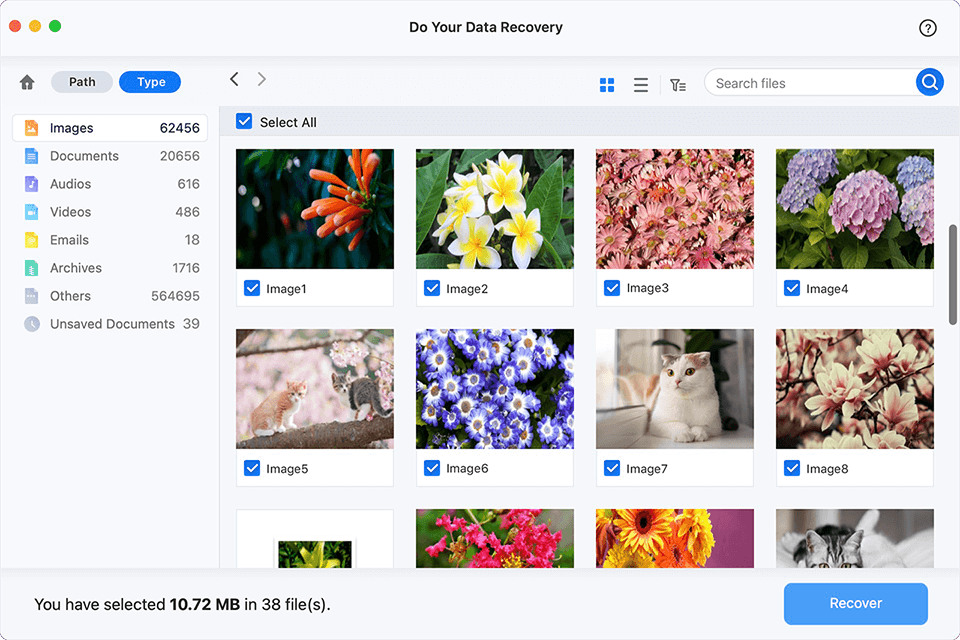 'Do Your Data Recovery Mac' software supports your new operating system. It can retrieve various lost files. These include videos, photos, voice files, folders, documents, archives, and many others. As a matter of fact, it works on both external and internal drive. It supports the whole Mac devices such as MacBook Pro, iMac, Air, etc. Needless to say, it's able to recover lost document from macOS Sierra. You don't even need to spend more than an hour to restore lost documents from your Mac. You can just relax and let the software do the job on your behalf.