"I have deleted thousands of files and photos from my MacBook Air - Mac OS X Snow Leopard system, the trash bin was emptied. I can't find a compatible data recovery program for Mac OS X Snow Leopard data recovery because it is so old. I am badly looking for a solution to recover my data from the Mac OS X Snow Leopard MacBook Air, anybody can help me?." – Jue Falin
Data loss can happen on any Mac OS X version machine. With Mac data recovery utilities, Mac users can recover lost data from Mac hard drive or removable device under OS X. But if your Mac still runs Mac OS X 10.6 Snow Leopard, you have to spend a bit more time to find a compatible program that can help in recovering files under the old Mac OS X operating system. Fortunately, in this article, you will easily get the best Mac OS X Snow Leopard data recovery solution/software.
Best Mac OS X Snow Leopard Data Recovery Software
Choosing the right data recovery software is the key to recover lost data from Mac OS X Snow Leopard computer. DoYourData Mac Data Recovery Software is very professional and powerful. DoYourData is very easy to use. So it removes the worries of how to use a Mac data recovery program. You don't have to be an IT pro. Just run it, few clicks can help you get lost data back. First of all, download this data recovery software.
Step 1: Choose file types you want to recover.
One of the considerate features is that you can select the file types before starting recovery. If you want to recover specific types of files, just select them. It will save your time.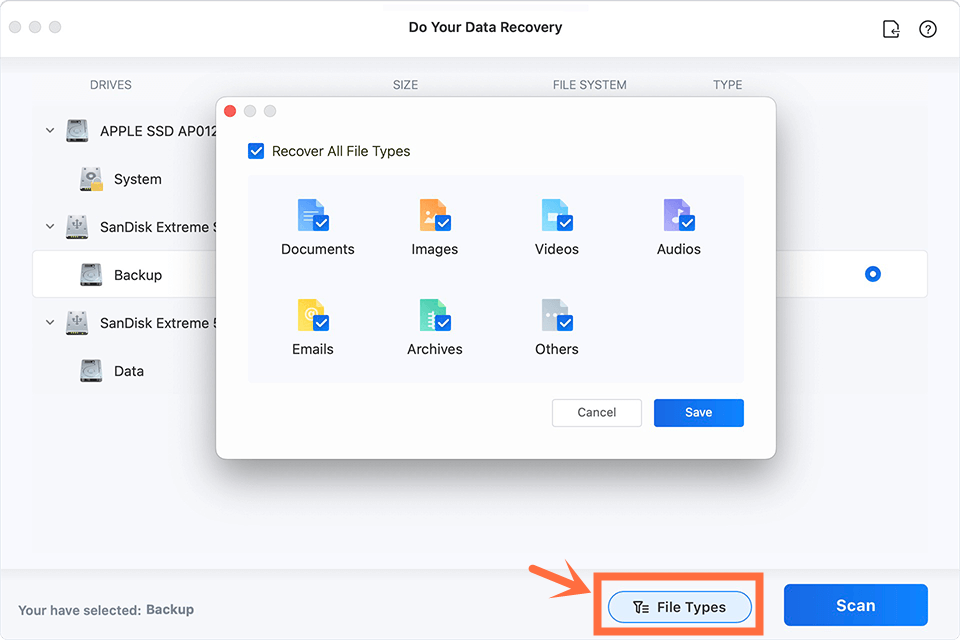 Step 2: Select the volume for file scanning.
Whether you want to recover lost data from Mac hard drive or recover data from a storage device, DoYourData can scan it after you selecting it as the target device to san.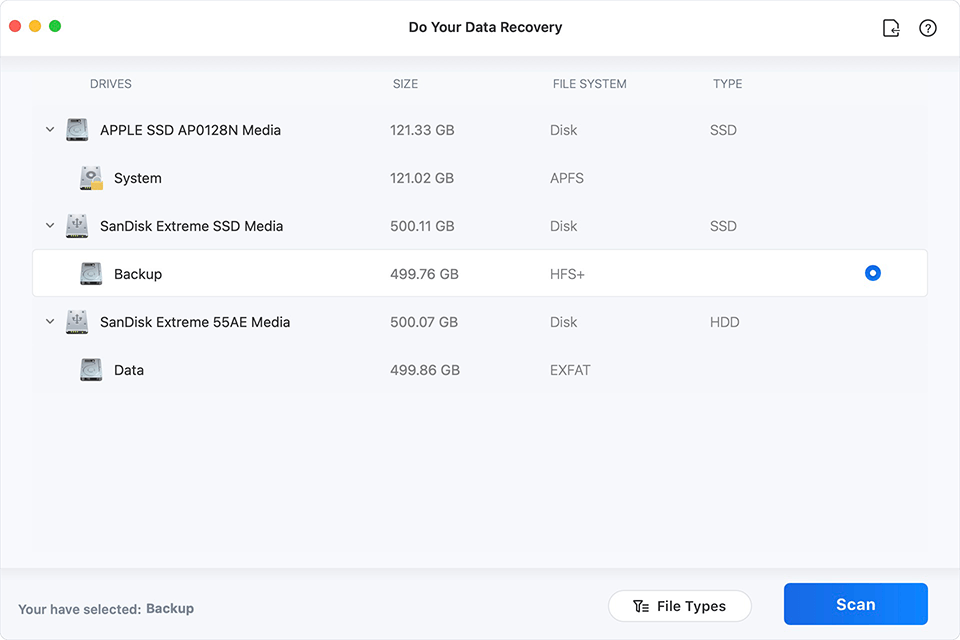 Step 3: Recover your data.
After scanning, the data can be previewed by you. After preview, you can select the files you want to recover and save them on your Mac or other device.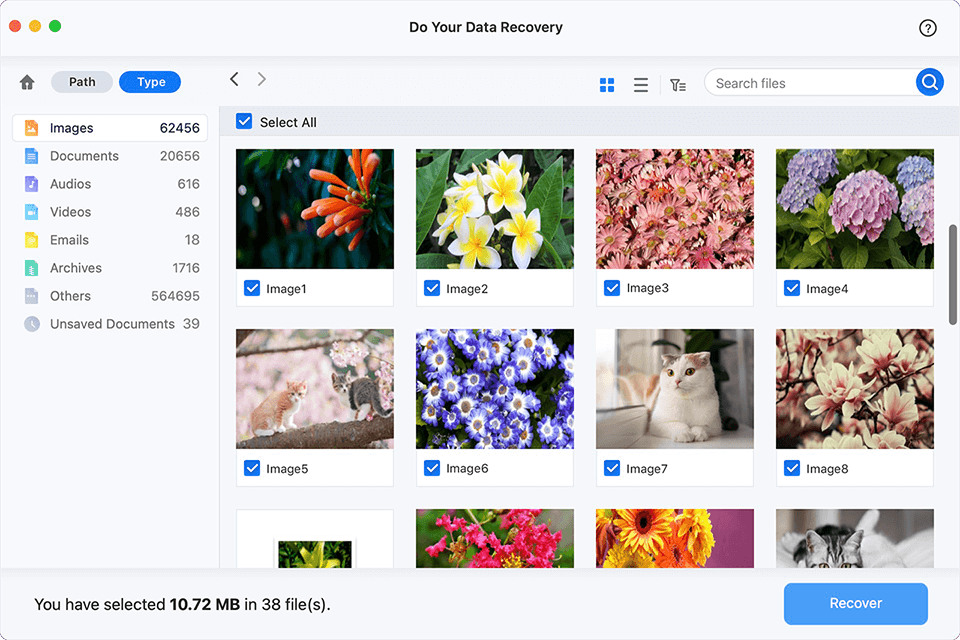 When the scanning gets finished, all the files will be listed it three catalogues, based on the information: Time, File type, Path. So you can easily find the files you want. It also allows you to search the target file by file name. Please don't save the files to the drive where you lose your files in case that your lost data is overwritten by new data.
It is not difficult to recover lost data from OS X Snow Leopard Mac. When you find the right Mac OS X Snow Leopard data recovery program, it gets easy to recover data. DoYourData Mac data recovery software lets you easily and quickly recovers lost data under Mac OS X Snow Leopard. It also supports OS X 10.11, 10.10, 10.9, 10.8, 10.7 etc.