So what is the best way to recover deleted files from Mac OS X 10.11? When you carelessly lose important data in the latest Mac OS X 10.11, will you try to find way or solution to perform OS X 10.11 deleted recovery? Have you ever met such troubles? When you finally get new OS X 10.11 in your Mac, but carelessly got important files deleted permanently. This can be really frustrated right?
Are there any reliable solutions that can do or help to restore deleted files in Mac OS X 10.11? How? Here in this passage, you'll find answers for all those questions.
How to find the best way to perform OS X 10.11 deleted recovery and recover deleted files?
Let's find what is the best way to recover deleted files from Mac OS X 10.11. Usually, some professional data recovery blogs will offer some suggestions for Mac fans to try restore their Mac data. But sometimes, this may not work. Still you're not recommended to take Mac restored at data recovery service centers for that your privacy and confidential documents may get leaked. Any other solutions? Sure!
Professional Mac file recovery software can help. If you know how to select suitable Mac OS recovery software, it will be simple. Do Your Data Recovery offers an easy but effective Mac file recovery software for you to restore all loss Mac data under different OS X including to help recover deleted files from Mac OS X 10.11. Only 3 steps with a few simple clicks will make everything done!
Step 1: Choose the lost file types.
It supports to recover all types of lost files in OS X 10.11. You also can select wanted file types before it scans your hard drive.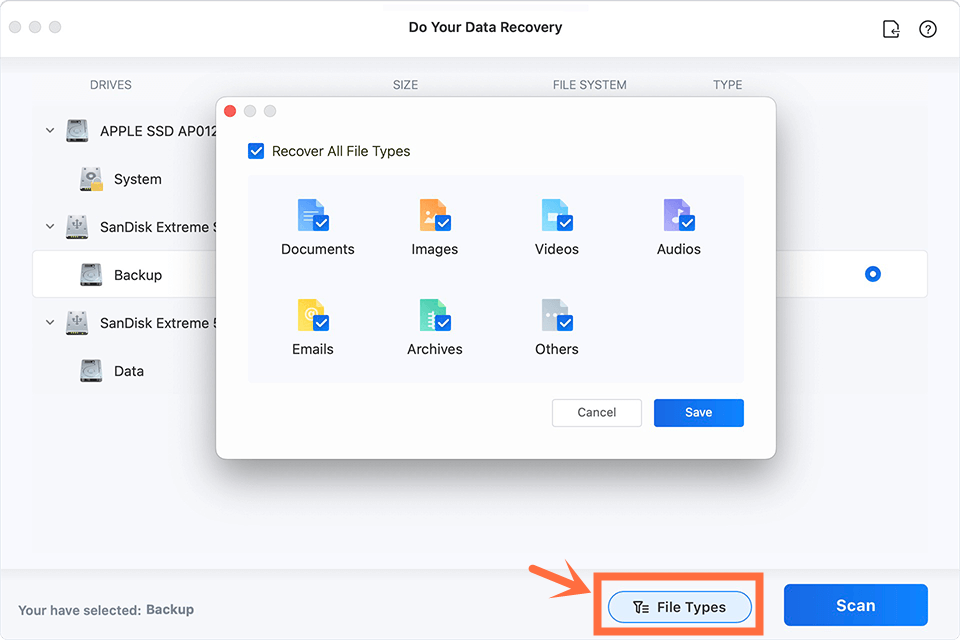 Step 2: Scan your hard drive to find deleted files.
Just choose the hard drive where you delete or lose your files. Then click on Scan button to scan this hard drive to find all deleted/lost files.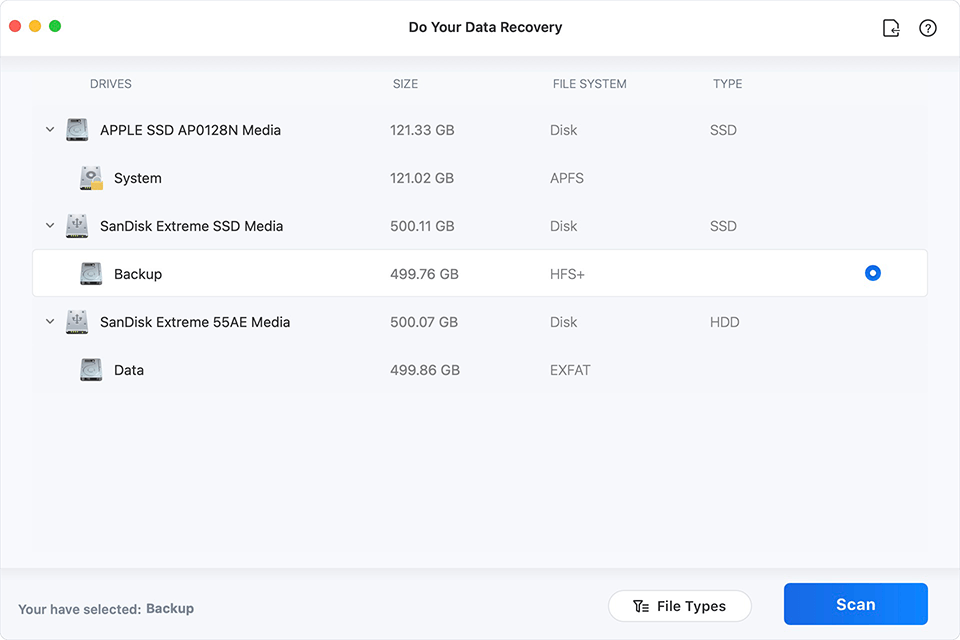 Step 3: Recover deleted files after scanning.
Once the scan is completed, you can check the deleted files. Then select them and save them to a safe location.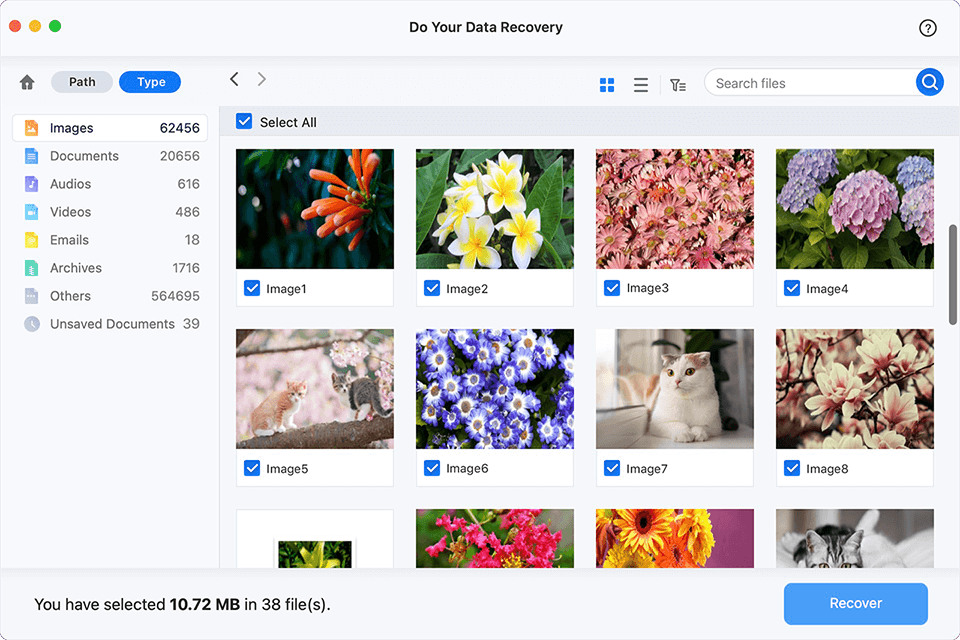 How to avoid the same mistake or trouble again?
To find an effective way or method to avoid data loss trouble is vitally important for all Mac users, which will be great helpful for preventing the same mistake or trouble from happening. Comparing online suggestions, the best way is to backup important data immediately every time after editing them. Though this may be sort of time-wasting to backup data manually. But this is the ever best way to avoid losing data. If you want to save time and energy, choose backup software for help. Therefore, you can never worry about losing or deleting files.
After knowing how to avoid similar trouble happening again, and with Do Your Data Recovery for Mac, you will never have to worrying about losing files and data under Mac OS again.