Mac file folder get deleted, what can I do?
Is it possible to recover the deleted folder under Mac OS X/macOS? I created a folder in my Mac to save some important files such as survey reports, business contracts or some confidential documents from clients. I always tend to be very careful every time when I add files into the folder or move some useless data from the folder. It never goes wrong until last night.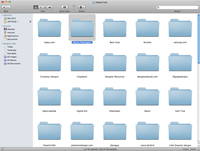 I was trying to cut a file and paste it into a newly created folder which is supposed to send to an important client. After sending the new folder to the client, I deleted the folder and cleaned up the trash bin. I didn't realize that I deleted my old folder - the one which saved all my important files and documents. This morning, when I started my Mac, I found that the folder had disappeared. What can I do to recover the deleted folder on Mac and get all those data back?
Recover deleted folder under Mac OS with professional software
You may want to know how to recover deleted folder under Mac OS X/macOS? Usually, there are two major methods that you can try to recover deleted folder due to deletion, formatting or other reasons: recover folder by undeleting the trash bin or use software to recover deleted folder. Here we'd like to recommend you to try Mac data recovery software – Do Your Data Recovery for Mac Professional. You can directly download this software and follow the below steps to restore deleted Mac folders.
Step 1: Select the file types you want to recover.
To save your time and get a more focused scanning result, you can select the file types before you start data recovery. Otherwise, Do Your Data Recovery for Mac Professional will find all types of lost files on your Mac.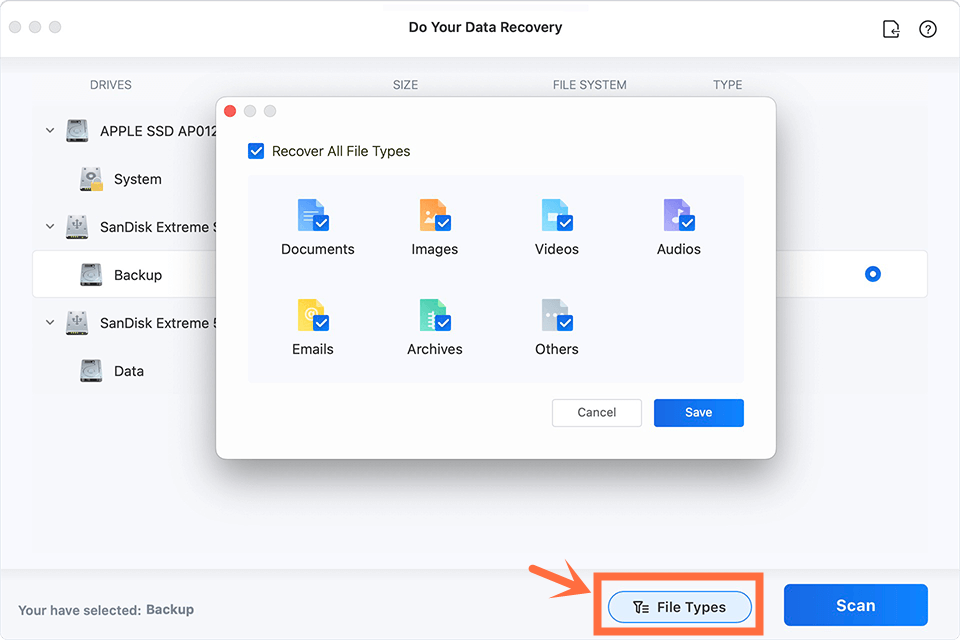 Step 2: Select the hard drive to scan.
Where you delete your folders? From hard drive or from storage device? Just select the hard drive where you delete your folders to scan and find lost folders.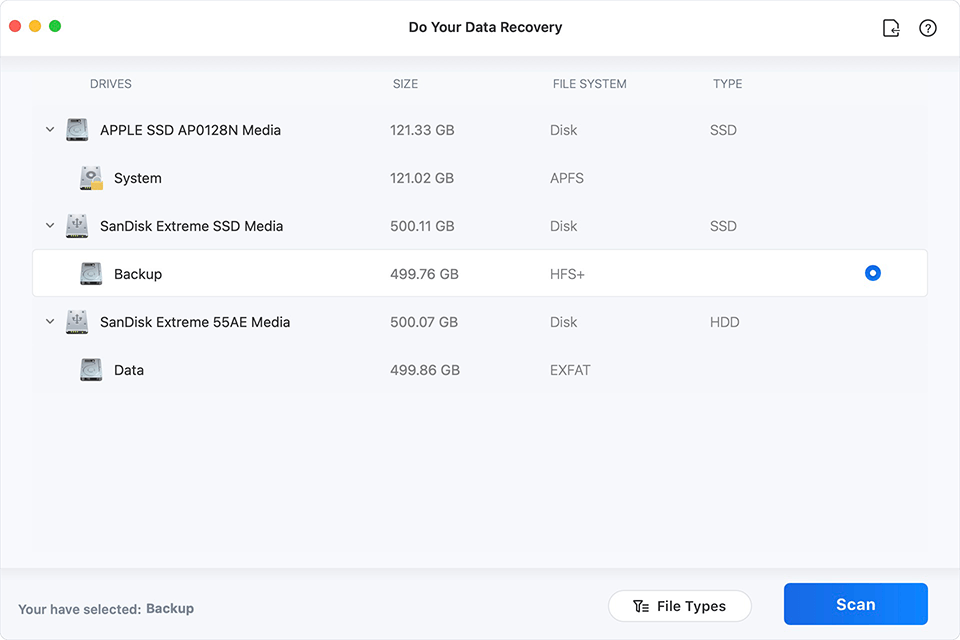 Step 3: Preview and recover your folders.
After scanning, you can preview the folder files before you save them on your Mac.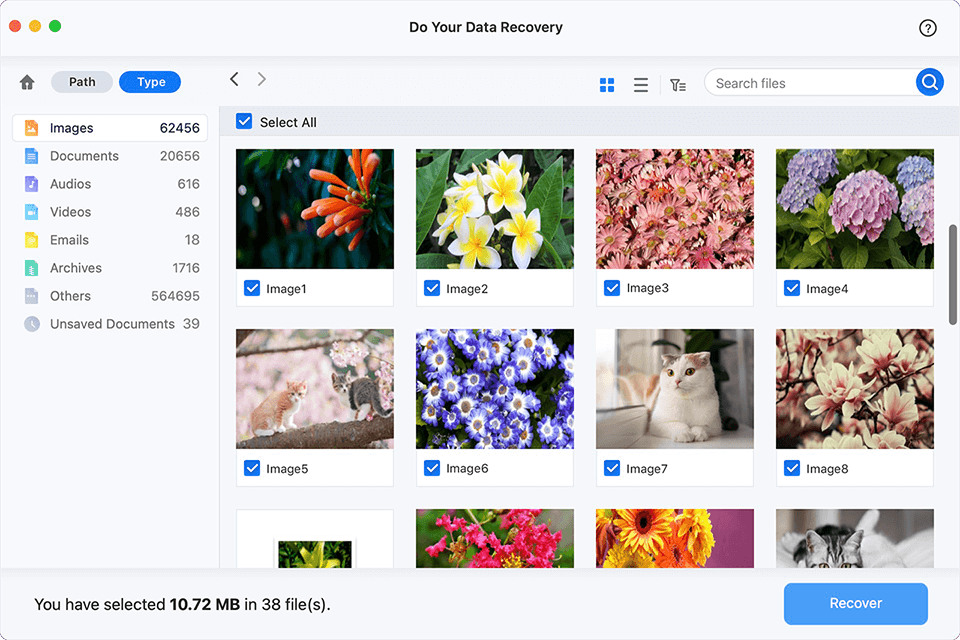 Mac Deleted Folder Recovery Tips
Please don't create new files on your Mac before you recover the deleted folders.
Do Your Data Recovery for Mac Professional offers two recover modes for Mac data recovery. If you can't restore all your lost folders on Mac after quick scan, just try deep scan mode to find much more lost folders.
It is recommended to perform data recovery as soon as possible when you lose your Mac folders.