Mac OS X 10.9 Maverick is one of the most robust and efficient operating systems on the market, millions of users around the world use it as their work and entertainment operating system thanks to its innumerable connectivity features and compatibility with other devices.
One of the most relevant features of Mac OS X 10.9 Maverick is the Mac Trash folder, which is a section of the operating system where all the deleted files are stored temporarily in order to recover them in case the deletion was accidental.
Maybe at some point you need to free up space on your Mac's hard drive and suddenly you accidentally deleted some file without realizing it and remember it just after you emptied your Mac Trash and you really need to recover that file because it's the only copy.
Fortunately for these cases there is Do Your Data Recovery for Mac which is a powerful tool for recovering deleted files for Mac OS 10.9 Maverick after you empty the trash bin. You can quickly recover files deleted accidentally in a few minutes but you can also perform an exhaustive search to obtain better results in case you have deleted several files or need to recover a protected file.
Easy steps to recover deleted files from emptied trash bin in OS X 10.9 Maverick
Step 1: Download Do Your Data Recovery for Mac and install on your Mac OS X 10.9 Maverick.
Step 2: Run Do Your Data Recovery for Mac from Launchpad, and choose file types you want to recover (or let the software find all types of lost files for you). Then move the next step.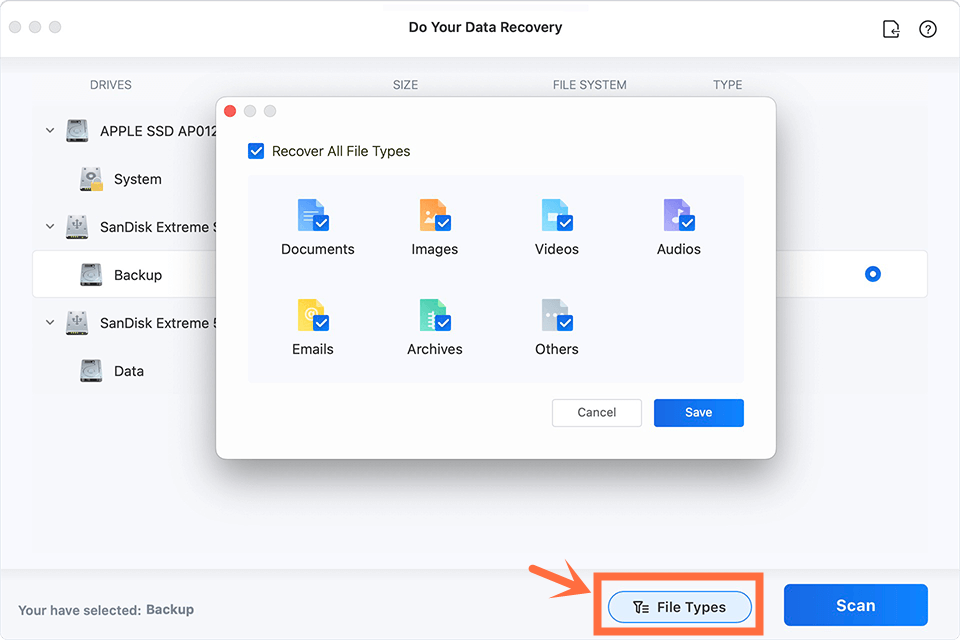 Step 3: Choose the Mac hard drive, click on "Scan" button to scan the hard drive to find deleted files.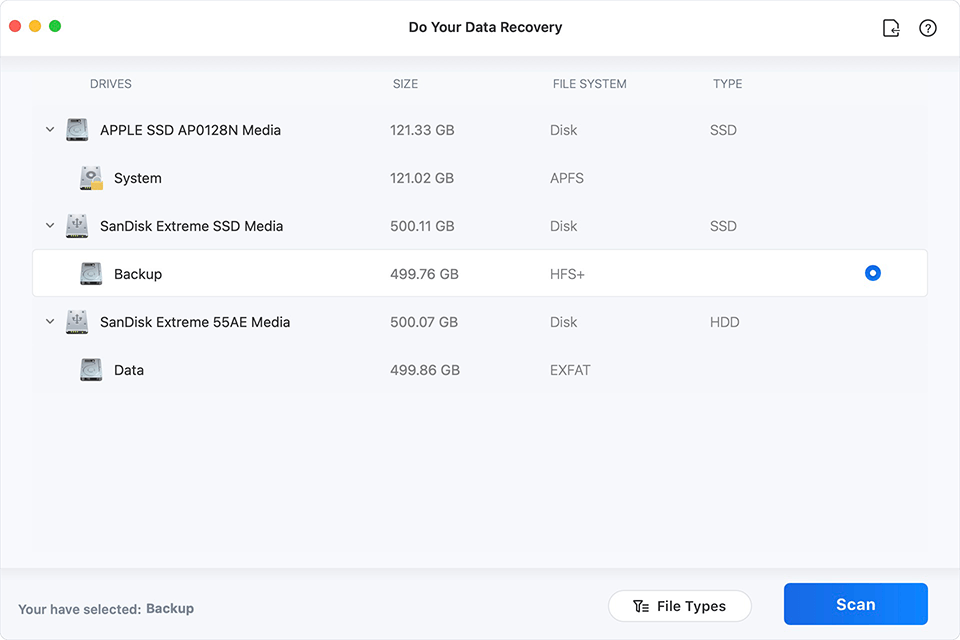 Step 4: Search, preview the deleted files in the trash you want to recover and choose where you want to save them.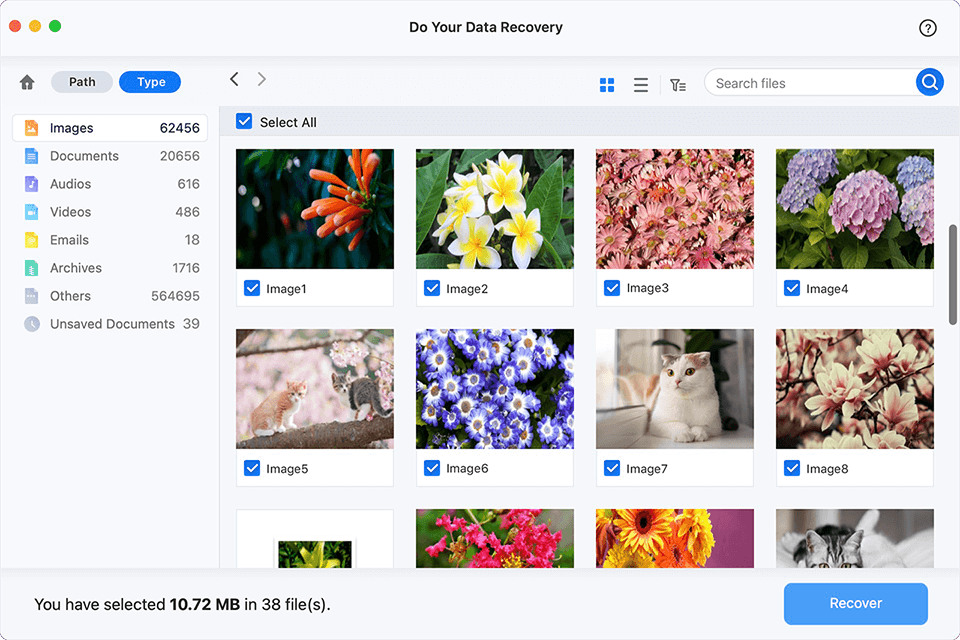 In case you have not been able to recover the deleted files from the trash can with the fast scan. It is recommended that you choose the option "Advance Recovery Mode" that allows you to scan in depth the hard disk of your Mac to be able to find with greater probability of success those files deleted from the trash can by accident in your Mac OS X 10.9 Maverick. This procedure requires the same steps of the Quick Scan mode, so you do not need advanced knowledge to bring back all those files that you lost by accident when emptying the trash of your Mac.