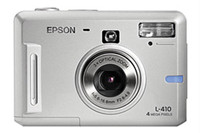 "Hi, I have an Epson R-D1 digital camera. It takes so many precious pictures. But unfortunately, last night my wife deleted all the pictures by mistake. She didn't realize that I had not backed up the photos. I love my wife I don't want to blame her for this mistake. But I still want to recover the photos. I am trying to find a tool to recover deleted or lost photos from Epson digital camera. Till now, I have not found the satisfied one. My friend John recommends your website to me. Can you suggest me how to recover the deleted photos from my Epson camera? I really appreciate it if you can give any useful advice." – Berdych
Almost every digital camera user has ever lost photos due to deletion, format or other reasons. Epson is a very famous digital product brand. It offers both home use and business use digital cameras including R-D1, CP920Z, L-300, ER, PHOTO, CCD, etc. Deleted or formatted photos on Epson camera can be recovered. The key point to successfully recover deleted or lost photos from Epson camera is finding the right software tool. When Berdych asks us about photo recovery on Epson digital camera, we recommend him our software that can help in recovering lost photos from Epson camera. Finally, he gets all his photos back.
Epson Photo Recovery Software
Do Your Data Recovery Professional is very powerful data recovery software that can recover lost data from any kind of hard drive and digital device. It has the ability to recover deleted/formatted photos/videos from Epson digital camera or camera card (SD/Memory card). What can the Epson photo recovery software do? Quickly recover deleted photos or videos from Epson camera/camera card.
Recover photos after formatting the Epson camera/camera card.
Rescue photos when the Epson camera is infected by virus.
Recover lost photos from crashed Epson camera card.
Raw recovery on Epson camera.
Recover lost photos from Epson camera due to unfinished copy-paste/cut-paste/transfer, power failure, water damage, etc.
When you lose your Epson camera photos, you'd better not take new photos with the device to prevent overwriting. Download and install Do Your Data Recovery Professional on your PC or Mac as soon as possible. Then run it to scan your Epson camera and recover photos.
Step 1: Select your Epson camera.
Please connect the Epson camera to the computer that has installed Do Your Data Recovery Professional via USB cable. Then run Do Your Data Recovery Professional, it will list all the internal and external hard drive/device, select the Epson camera to start the recovery process.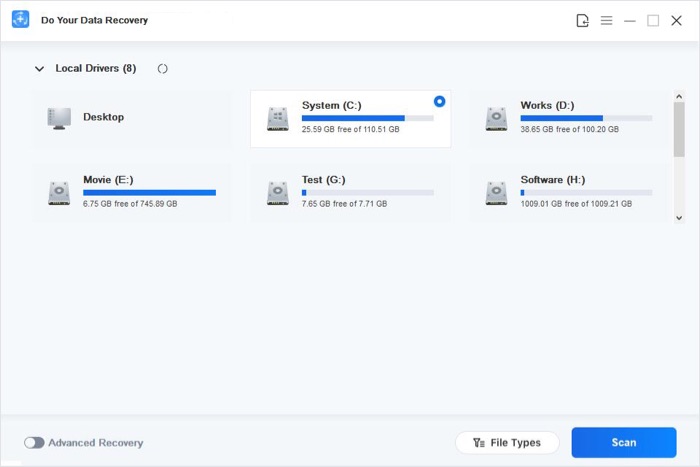 Step 2: Select file types and scan your camera.
If you only want to recover photos from the Epson camera, just select "Images/Photos". It supports to recover any kind of photo format including JPG, JPEG, PNG, BMP, GIF, WMV, etc. Click-on "Scan" button to start scanning the camera.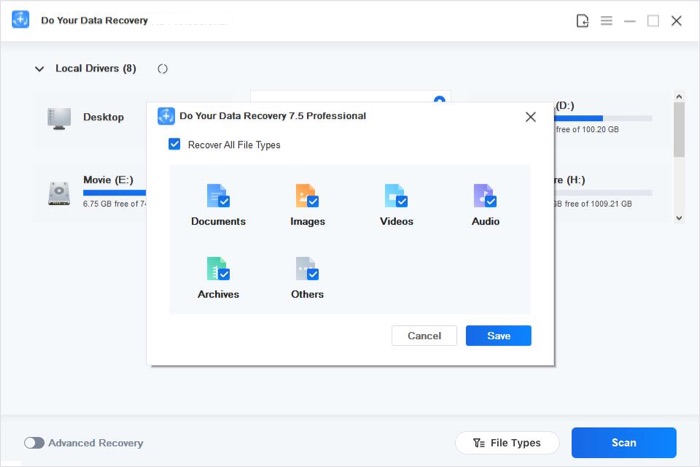 Step 3: Recover the photos after scanning.
After scanning, you can preview the photos to check their quality or details. Then select the photos you want to recover and save them on your hard drive.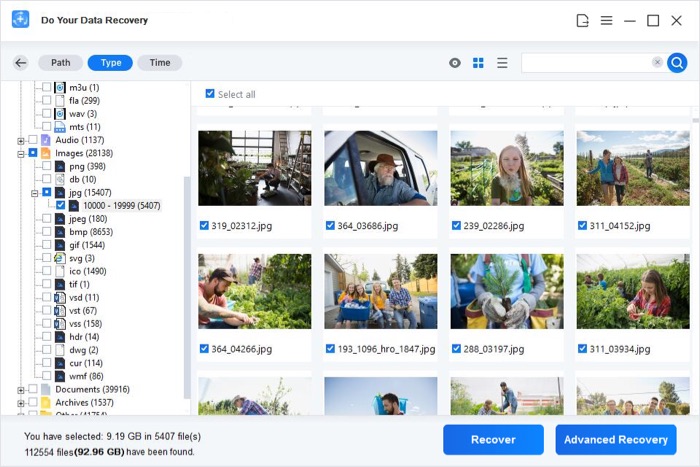 Do Your Data Recovery Professional can recover almost all deleted or lost photos from your Epson digital camera due to deletion, format, virus infection, power failure, etc. It also can retrieve the photos from the memory card, SD card or CF card inside the Epson camera.

Easily recover lost data from HDD, SSD, memory card, camera, USB drive, RAID, Server, and other storage device.