Quick Navigation:
Macs are Apple's core product, they are fast, sleek, and powerful machines, and after the introduction of Apple silicon in Macs, they are on another level. If you are an avid Apple user and rely on Macs, you may encounter some issues.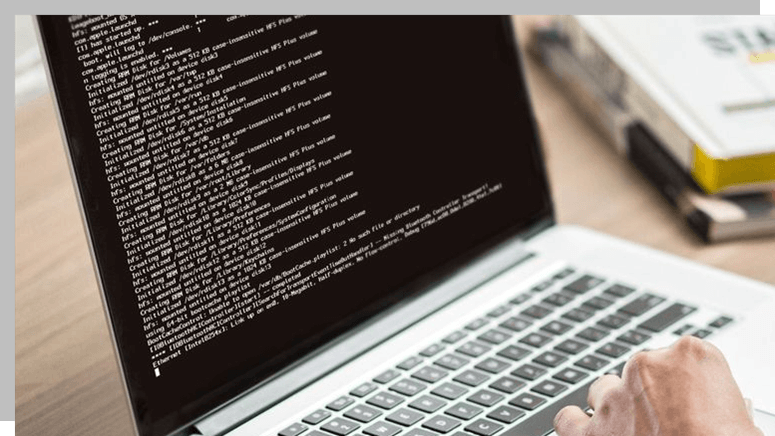 Although Macs are robust machines, they are prone to issues, and these issues affect your productivity. There are ways to diagnose and fix those issues. Apple also offers solid support in case of any hardware malfunctioning in Macs.
Whenever you land yourself having an issue with your Mac, you can boot your Mac in Safe Mode; it's an effective way to diagnose and fix it. It's the same as an OS but with limited features mainly focused on troubleshooting and fixing what's broken.
Understanding Safe Mode and Why do we need it?
Safe Mode is embedded into the startup of Mac OS; you can choose it from the startup options provided while booting your Mac. It offers the features to troubleshoot your OS-related issues, or you can call it a diagnostic mode of your Mac OS.
You need to book your Mac in Safe Mode when the following instances occur and your Mac starts acting abnormally to boot or perform its functions.
The Mac took ages to perform any function, running slow while showing kernel_task high CPU usage.
Your Mac freezes while executing a certain task or by staying idle.
Went into a panic by kept on restarting again and again.
The Mac won't start; a screen showing a singular color like pink or grey remains blank.
The loading bar keeps on loading and is stuck there.
It stuck on the login screen.
What does Safe Mode do?
The safe Mode performs different functions; when your Mac boot in Safe Mode, the following changes happens:
It starts and keeps the basic startup items and disables all other unnecessary apps or programs.
It securitized and loaded kernel extensions necessary to run your Mac.
It proceeds while keeping the check on your directory startup volume.
It checks any errors on the startup disk and deletes any temporary data that might slow down your Mac speed.
It troubleshoots any software problems created by the third-party drivers.
Step by Step process to Boot your Mac in Safe Mode:
Since the launch of Apple silicon, the process to start your Mac in Safe Mode is different for new Macs with M1 processors and old ones that come with Intel processors. You need to check first in which category your Mac falls.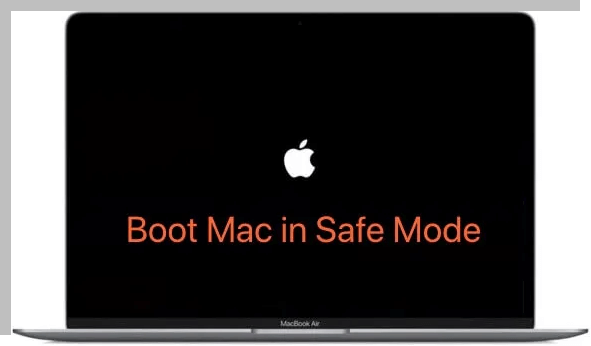 It is easy to find which processor is inside your Mac. Just open the Apple Menu and go to about this Mac, and you will find what processor your Mac has, or check it on apple's website.
How to boot your Intel-based Mac in Safe Mode:
Follow these simple steps to boot an Intel-based Mac:
Shut down your Mac and wait for a little, approximately 10 seconds.
Start your Mac, press, and hold the shift key simultaneously.
As soon as the login window appears, release the shift key.
How to Boot your Apple Silicon Mac in safe Mode:
For Apple Silicon chip Mac, these steps are applied to boot in Safe Mode.
The first step remains the same: shut down your Mac and wait for a while.
Now turn on your Mac and keep pressing the start button until startup options and gear icons appear on the screen.
Select your Startup disk.
Once you have selected the startup disk, press and hold the shift key, choose to continue in Safe Mode, and release the shift key.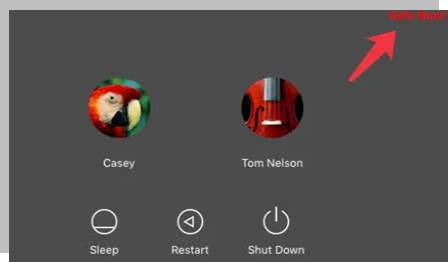 Safe Mode Characteristics:
Safe Mode and regular modes are quite similar in appearance; they show the same desktops screens, but sometimes it is difficult to tell whether your Mac is in Safe Mode or Normal Mode; few characteristics differentiate between the two:
In safe Mode, the loading process becomes slower.
Safe Boot appears in the right corner of your login screen.
Dock color will change to grey; in normal Mode remains the same as your desktop color.
You will experience the difference in performance; it becomes slower in safe Mode. You can check it manually by going to the Apple menu and clicking on about this Mac.
Select and click on system report and select software to know the status of the Boot mode of your OS; if it shows safe Mode, it's a clear indication your system is in safe Mode.
Turning Off Safe Mode:
Turning off safe Mode is easy; you can just shut down your Mac to exist from safe Mode. Once your system is shut down, it's completely out of the Safe Mode. If your Mac normally starts after the existing safe Mode, it resolves your Mac issues.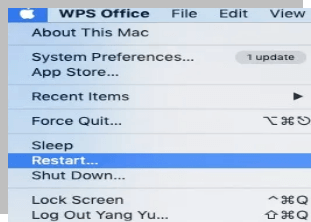 If your Mac won't go into safe Mode and is stuck like in Normal Mode, you need to fix or diagnose any problem that restricts your Mac from starting in Safe Mode. Once it sorts out, you can boot your Mac in Safe Mode.
Conclusion:
Macs are fine machines but are prone to software or hardware issues. If Mac is not starting up properly, freezes while performing tasks, the screen goes black, or keeps on restarting, you need to boot your Mac in Safe Mode and let it fix and diagnose all the Mac OS issues.
DoYourData Products
Permanently delete data from any device or disk to prevent data recovery.
Free Trial