Till now, some stubborn data troubles such as RAID hard drive recovery are still intractable for most ordinary users. The worse case is that quite a lot of users even have no idea about what is RAID and what may cause RAID data loss.
Raid or RAID is defined as Redundant Array of Inexpensive Disk which is recently said to be Redundant Array of Independent Disk. And RAID storage is used for providing fault tolerance, improving overall performance and increasing storage capacity in system by using multiple disks. And two major RAID storage types are Stripe RAID and Mirror RAID.
What may cause RAID hard drive data loss troubles?
So what are main reasons for RAID hard drive data trouble? Here are 3 major reasons that may lead to RAID disk or drive data loss:
1. System crash: this problem usually occurs without any signs or signals.
2. Virus attack: important data including RAID drive data may get attacked by virus or malware unexpectedly.
3. Power failure: sudden power failure or blackout may get RAID data loss directly.
All these cases can cause serious RAID data loss and a tiny chance can be found for restoring RAID hard drive data. Is that so? Leaving problems unsolved? This is not what you want and not an ideal answer. There must be a solution. DoYourData software can solve this troubles. It supports to quickly and completely recover lost data from RAID hard drive. Download it here:
Easy RAID hard drive data recovery guide
DoYourData software, dedicating provide reliable data recovery software for fixing countless annoying data troubles for different users, releases the RAID hard drive data recovery software - Do Your Data Recovery Pro for RAID data loss troubles. However you've got RAID hard drive data lost, this software can help within only three steps:
Step 1: Choose the RAID hard drive to start data recovery.
Open Do Your Data Recovery, it quickly recognizes all RAID hard drives. Just choose the hard drive where your data is lost to start data recovery.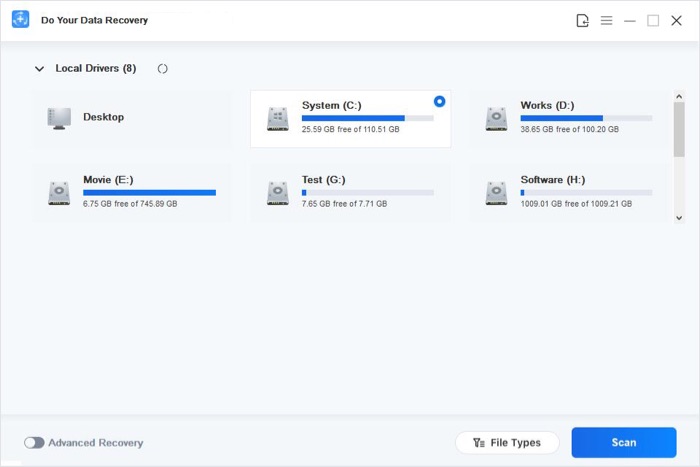 Step 2: Scan RAID hard drive to find lost data.
Do Your Data Recovery can help you recover all types of lost files from RAID hard drive. Jus click on Scan button to scan the RAID hard drive.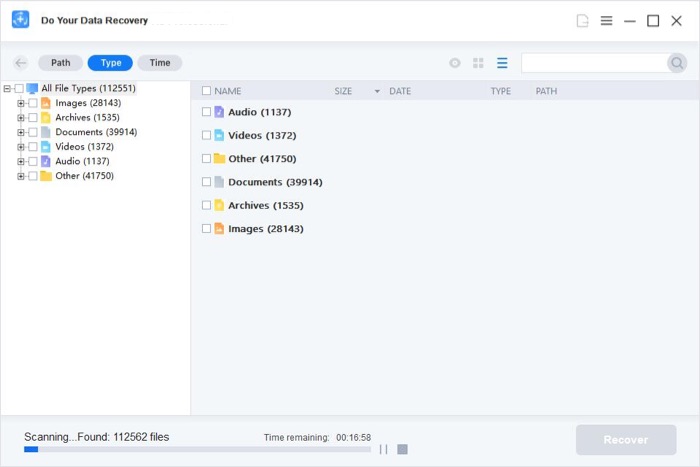 Step 3: Preview and recover lost files.
After scanning, you can preview all recoverable files. Then select the wanted files and save them to a safe location.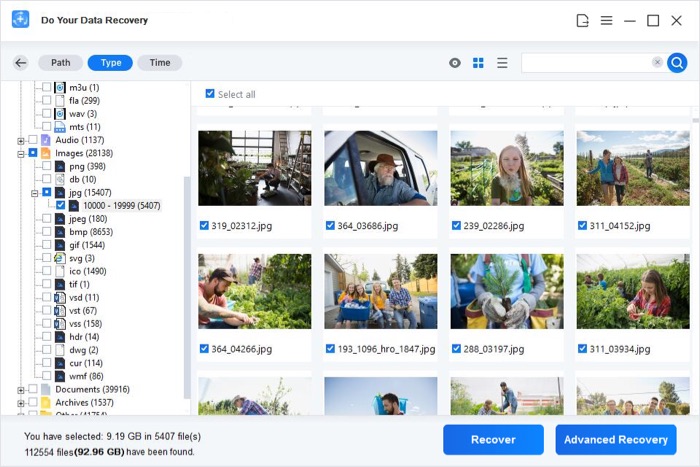 Do not let RAID hard drive data trouble bother you anymore. Try Do Your Data Recovery Pro and enjoy wonderful life with this powerful software now. Please note that if the quick scan can't find all lost files from your RAID hard drive, just try advanced recovery mode to help you find much more lost files.
Do Your Data Recovery can easily and completely recover deleted or formatted data from RAID hard drive. It also can help you recover deleted RAID hard drive partition and recover data from inaccessible/damaged RAID hard drive. This powerful data recovery software supports to recover lost data from all types of RAIDs. Download it here: