Quick Navigation:
Summary: Unformatting hard drive is not a impossible job. In this article, we will introduce three simple and efficient methods to recover reformatted hard drive, memory card, USB flash drive and get all lost data back!
It's impossible to monitor all the data that comes in each day from numerous sources. As a result, you often depend on data storage devices, which are handy and practical. Your computer's hard drive stores all the information you need.
Unintentionally formatting your computer's internal hard disk might result in massive data loss. In reality, such circumstances are extremely common. They are often experienced when Windows users do operations such as converting FAT to NTFS, removing or rebuilding partitions, picking erroneous partitions during formatting, etc.
In other words, the best part is that a formatted internal hard drive's data can be recovered.
Are Data Recoverable from A Hard Disk That Has Been Reformatted?
To begin, let's examine what occurs when you reformat a hard disk and whether or not data on a formatted hard drive may be recovered. Formatting a hard disk merely eliminates logical access to the data on the device.
As a result, the hard drive's data is still accessible but can't be accessed by your operating system. To ensure that your erased information can be recovered, you should avoid using the hard drive or adding any new files to it.
However, a few variables might impact the success rate of data recovery. When utilizing an HDD hard disk, retrieving your data will be considerably more straightforward. Because of this, if you have put an SSD disk in your PC, it may be difficult or impossible to recover the data.
Why Should I Format My Hard Drive?
For several reasons, a drive may be formatted. You may see a few of the most common ones listed below:
If a virus infects the hard drive, the user will need a method of recovering data from a hard drive that has been formatted to get rid of the virus.
Files and folders on your hard drive might be damaged by internal failures, such as a mechanical failure.
It's a human mistake that causes the hard drive file to become corrupt. For example, if the operating system is incorrectly installed, the hard disk file might be corrupted. This also makes it difficult to retrieve data from a hard disk that has been formatted under Windows.
Hard drive failure may occur if the CPU's airflow is not enough. In this case, the user might hear a clicking noise emanating from the device.
High or low voltages to your UPS or unreliable power source may also lead to hard disk failures.
Hard drive files might get corrupted when a computer or laptop is abruptly turned down or a power surge.
Three Methods to Recover Reformatted Data
Let's get started with the process of recovering data.
Method 1: Using CMD to recover reformatted hard drive.
These simple instructions will guide you through the process of recovering formatted data from a hard drive using CMD:
Step 1. Open the Command Prompt Window by pressing Windows + R, typing cmd, and entering.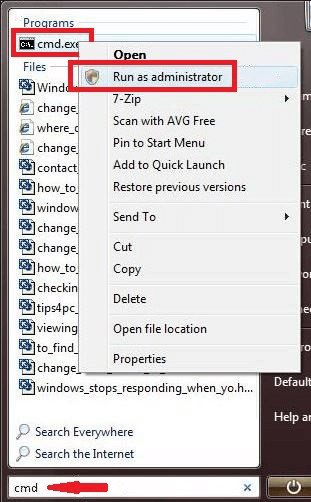 Step 2. Type chkdsk E:/F and then press enter. E is the drive letter.) The user may change the device's drive letter.)
Step 3. Next, the user must input Y and press Enter to proceed.
Step 4. Finally, type E: and press the Enter key once again. It is possible to (the user may change the drive name)
Step 5. Then press the Enter key after typing E:\attrib -h -r -s / s/d*.*. (You may replace E with the drive letter on your device.)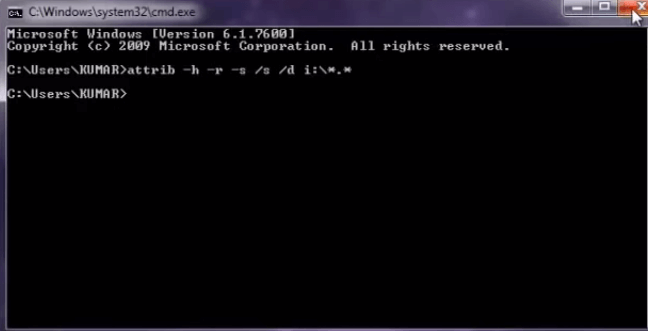 Method 2: Using File History to restore reformatted data.
According to the operating system, you have installed on your computer, Windows includes various backup and restore apps. Below are the procedures to follow on Windows computers when restoring from a backup.
Open File Explorer and choose the folder containing the files you wish to restore.
Top of the folder, choose Home from the ribbon.
The File History program is activated by clicking the History button on the toolbar.
Restore just those things you wish to keep. You may choose directories, individual files, or several files to include in your search.
Use the navigation pane to find the version of the data you wish to restore.
Select "Restore" from the drop-down menu.
Make a decision on how to deal with naming issues.
When you are done restoring your files, close the window.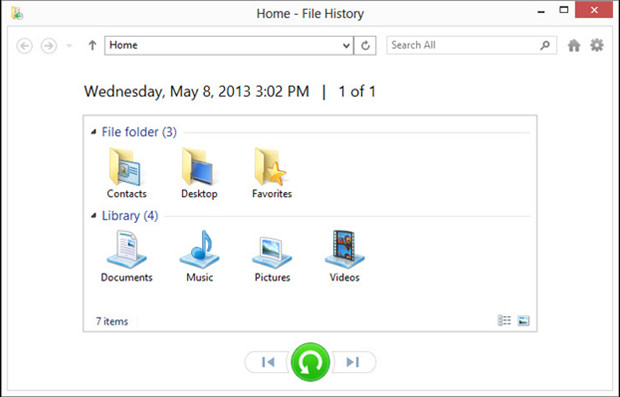 Method 3: Recover reformatted hard drive with recovery software.
You should be able to get your data back fast and effortlessly using the finest program for recovering a reformatted hard disk. You don't want to use a hard drive recovery program that requires a lot of effort to figure out how it works.
To restore data from a formatted hard disk, all you have to do is follow a few easy steps using Do Your Data Recovery. Step-by-step instructions are provided below.
Step 1. Download and install Do Your Data Recovery on your computer. It can be used on both Windows and Mac.
Step 2. Open Do Your Data Recovery and then select the reformatted hard drive.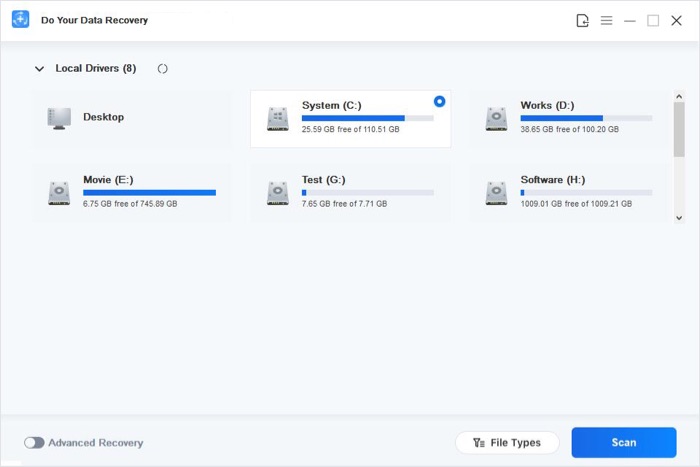 Step 3. Click on Scan button. Then Do Your Data Recovery will scan the reformatted hard drive and find recoverable files. The advanced recovery mode will find all recoverable files on the reformatted hard drive.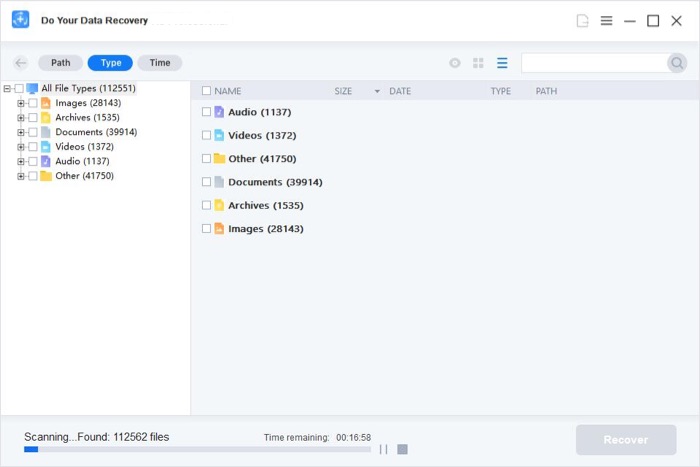 Step 4. Scan results will show you every file on the formatted hard disk. Determine which files you'd want to receive back from this collection. Tap "Recover" once you've chosen your desired files.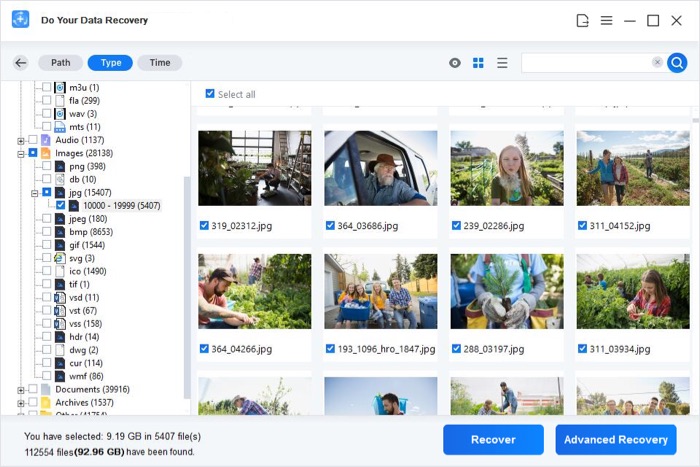 If you do not wish to recover the whole drive and are only interested in recovering certain files, the software can be paused freely or stopped in the process to save time and allow you to access the data you wanted. The Do Your Data Recovery software will display the files in three ways: Path, Type and Time and will even allow the files to be previewed so their quality after recovery can be checked before being saved to the new space.
The software can even filter the search by file name that was used before the data loss occurred. Do Your Data Recovery offers recovery for all formats available video, audio, word files, PDF files, etc.