Reformatted Hard Drive Recovery Software Tool
There is always an issue with data recovery from a reformatted hard drive. It is normally difficult to recover lost files from reformatted hard drive because the files or data are deeply erased by reformat operation. Our software Do Your Data Recovery Professional, powerful and easy to use file recovery software that allows the resolving of multiple data loss issues, including recovery of files from reformatted hard drive.
Do Your Data Recovery Professional is a magical software tool that allows you to recover lost files from reformatted hard drive or reformatted storage device. These places/device drives where reformatted data can be recovered from are personal computers, notebooks, laptops, hard drives, USB drives, SD cards, memory sticks, external hard disks or any other storage device that can possible be used to store data. Sometime the storage device can get a virus or require to be reformatted.
This reformatted hard drive recovery software is thoroughly equipped to deal with any data loss issues or scenes faced from home users and professional fields and businesses. These scenarios include accidental deleting even from the recycle bin, formatting of drives, virus attacks, power failure resulting in deletion or incomplete transfers, partition losses, operating software crash.
Easily Recover Lost Files from Reformatted Hard Drive
It is a simple and easy to use software and allows recovery in three easy & trouble-free steps that can be followed by regular computer users and not just technology professionals.
The easiest way to do it is to choose the recovery mode for the recovery of lost data, scan your device to the software, and then use our easy recovery software with its straightforward user interface.
Step 1: Choose the hard drive where your data is lost.
Run Do Your Data Recovery on your computer, then select the reformatted hard drive to start data recovery. You can also can recover lost data from external device.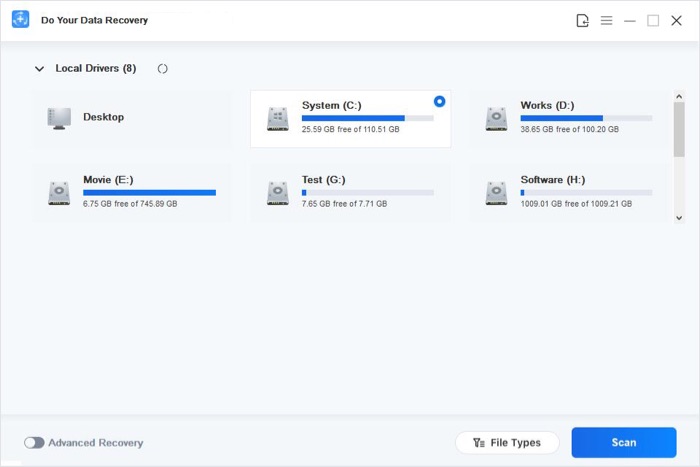 Step 2: Scan the reformatted hard drive and find lost data.
Just click on Scan button to scan the reformatted hard drive. It is recommended to use advanced recovery mode to recover lost data from a reformatted hard drive.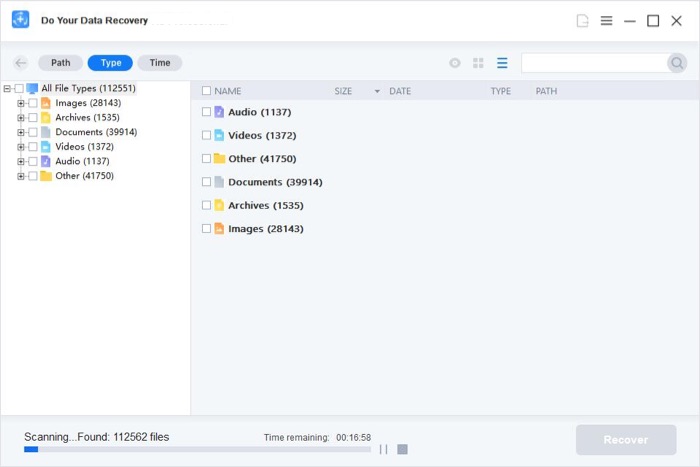 Step 3: Preview and recover lost files.
Once the scan is completed, you can preview all recoverable files. Then select the wanted files and save them.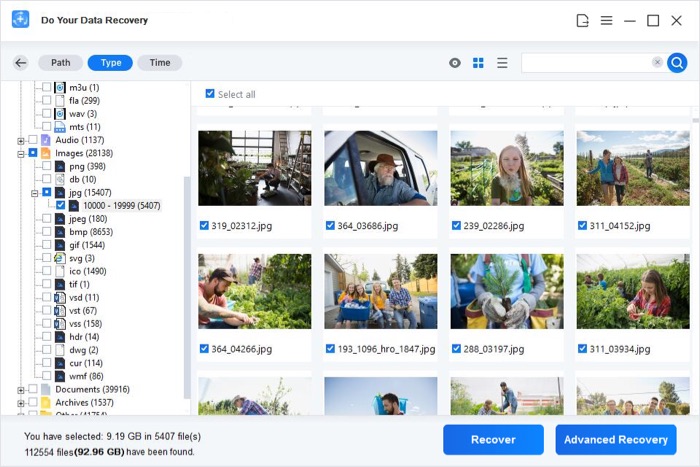 If you do not wish to recover the whole drive and are only interested in recovering certain files, the software can be paused freely or stopped in the process to save time and allow you to access the data you wanted. The Do Your Data Recovery software will display the files in three ways: Path, Type and Time and will even allow the files to be previewed so their quality after recovery can be checked before being saved to the new space.
The software can even filter the search by file name that was used before the data loss occurred. Do Your Data Recovery Professional offers recovery for all formats available video, audio, word files, PDF files, etc.